Arriva la nuova piattaforma della Disney, ormai è questione di pochissimo tempo da attendere, almeno qui in Italia. Disney+ verrà lanciata il 12 novembre 2019 in Nord America. Quindi in Italia l'arrivo è previsto nei primi sei mesi del 2020. Ma non è tutto, perché proprio ieri abbiamo ricevuto qualche informazione in più sul costo dell'abbonamento.
Bob Iger, presidente della Disney, ha ufficializzato che il piano mensile ammonta a 6.99$. Un'offerta davvero incredibile. I contenuti che troverete sul vostro pc potranno inoltre essere scaricati per poterli guardare offline.
Ovviamente, un punto di forza di questo nuovo servizio saranno i contenuti originali, tra cui: Falcon & Winter Soldier, WandaVision, The Sandlot, Forkey Asks A Question, Noelle. Encore, The Phineas and Ferb Movie, Lady and the Tramp, High School Musical The Series, The World According to Jeff Goldblum.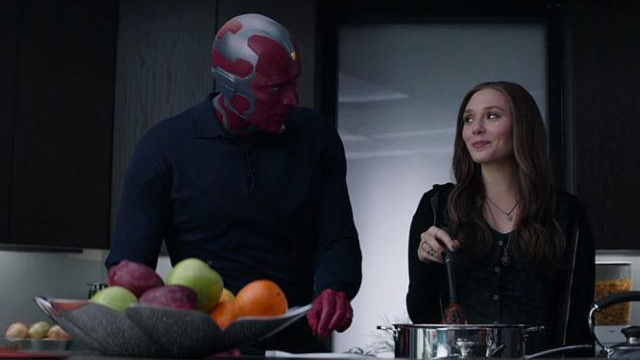 Oltre ai contenuti originali ci saranno anche i vecchi classici Disney come:
La carica dei 101, Aladdin, Alice nel paese delle meraviglie, Gli Aristogatti, Bambi, La Bella e la Bestia, Big Hero 6, Bolt, Chicken Little, Cenerentola, Dumbo, Frozen, Frozen 2, Hercules, Il libro della giugla, Lilo e Stitch, Il Re Leone, Il Gobbo di Notre Dame, La Sirenetta, Mulan, Peter Pan, Pinocchio, Pocahontas, La Principessa e il Ranocchio, La Bella Addormetata, Biancaneve e i Sette Nani, La spada nella roccia, Winnie the Pooh, Zootopia.
Non solo, saranno presenti in catalogo anche i film Pixar già a partire dal giorno uno, come: A Bug's Life, Brave, Cars, Cars 2, Cars 3, Coco, Alla ricerca di Nemo, Alla ricerca di Dory, Gli Incredibili, Gli Incredibili 2, Inside Out, Monsters Inc., Monsters University, Ratatouille, Toy Story, Toy Story 2, Toy, Story 3, Toy Story 4, Up, WALL-E.
E per concludere anche alcuni dei film dell'universo MCU: Thor: the Dark World, Ant-Man and the Wasp, Avengers: Infinity War, Avengers: Endgame, Black Panther, Captain Marvel, Captain America: The Winter Soldier, Guardiani della Galassia, Iron Man, Iron Man 2, Iron Man 3, Thor: Ragnarok.
Se volete ulteriori informazioni, qui sotto potete trovare il video di presentazione:
I presupposti perchè Disney + possa entrare a gamba tesa sul mercato ci sono veramente tutti. Non ci resta che aspettare.