Il terzo episodio del reboot di The Twilight Zone si intitola Rewind, e ci porta in una dimensione dove tempo e destino si intrecciano e si scontrano. Protagonista questa volta è Nina Harris, una donna di colore alle prese con la prima separazione con il figlio Dorian, pronto per iniziare il college.
I due sono nella strada verso l'istituto, fermi a un diner per una sosta. Qui Nina tira fuori una telecamera vecchio stampo per immortalare gli ultimi momenti insieme a suo figlio. Basta una macchia di ketchup sulla maglia di Dorian per fare una scoperta sorprendente: schiacciando sul tasto rewind della telecamera per riavvolgere il nastro e riguardare le riprese fatte, anche il mondo torna indietro. Dorian non si è mai macchiato la maglia di ketchup e Nina è confusa.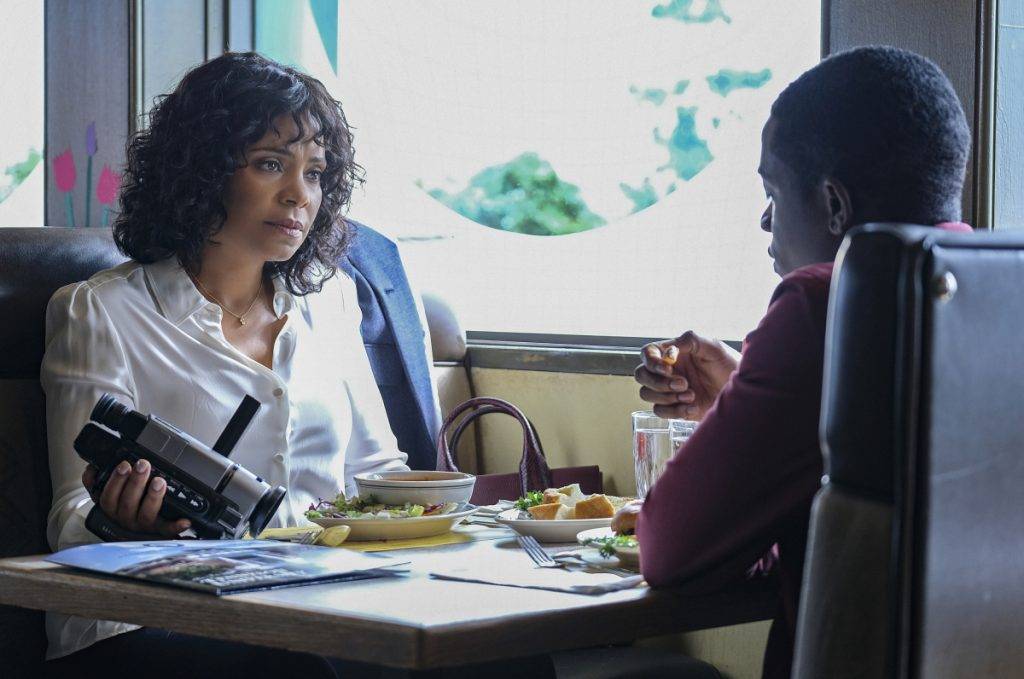 Molto presto, questa magica telecamera tornerà utile. Infatti i due, una volta che si sono rimessi in strada, vengono fermati da un agente di polizia indubbiamente razzista e con diversi pregiudizi. Inizia una discussione tra l'agente e Dorian, e Nina clicca accidentalmente sul tasto rewind, di nuovo. Qui ha la certezza che non si tratta di un déjà vu, ma la telecamera è capace di farli tornare indietro nel tempo. Il problema però è il destino. Non si può cambiare ciò che è destinato a essere. E in ogni situazione, nonostante i cambiamenti, Dorian e Nina incontreranno sempre l'agente Lasky, e quest'ultimo proverà sempre a uccidere il ragazzo.
Dai tempi del Big Bang qualunque cosa è in movimento, qualunque cosa succeda in questo Universo deve essere così. […] Siamo tutti solo delle particelle che si evolvono nel modo in cui sono destinate. […] Le cose accadono, ma accadono nel modo in cui devono farlo.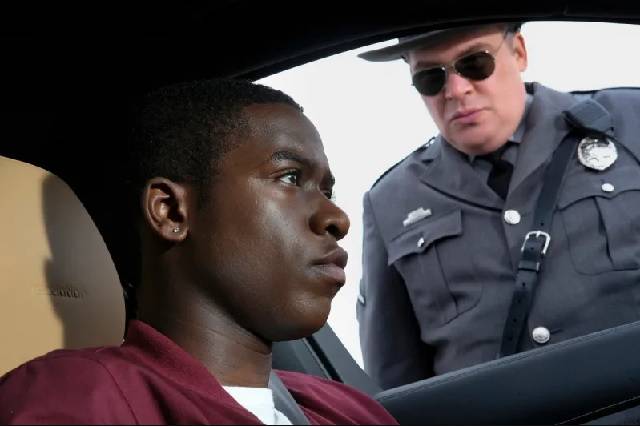 Questo è ciò che Dorian dice a sua madre. Verità però che lei non è pronta ad accettare. Con l'aiuto di suo fratello, e in seguito di tutti gli studenti del college, Nina riuscirà a liberarsi di Lasky e far varcare i cancelli della scuola a Dorian. Grazie proprio alla sua telecamera, la quale stavolta non è usata come "macchina del tempo" ma per il suo normale utilizzo: registrare. Immortalare l'ingiustizia di un agente di polizia che abusa del suo potere su un ragazzo innocente.
Nina riuscirà a proteggere suo figlio dalla triste tragedia a cui era destinato. Ci riesce per 10 anni. Il destino però, prima o poi, deve compiersi. Trinity, figlia di Dorian, fa cadere accidentalmente la vecchia telecamera di sua nonna, dalla quale, è evidente, non si è mai separata. Nel momento in cui l'oggetto che contrastava il potere del destino si è rotto, Dorian si è scontrato con la sua fine. Non lo vediamo, ma è facilmente intuibile dal riflesso delle luci blu e rosse sul viso terrorizzato di Nina, e dalle sirene che chiudono questo episodio di The Twilight Zone.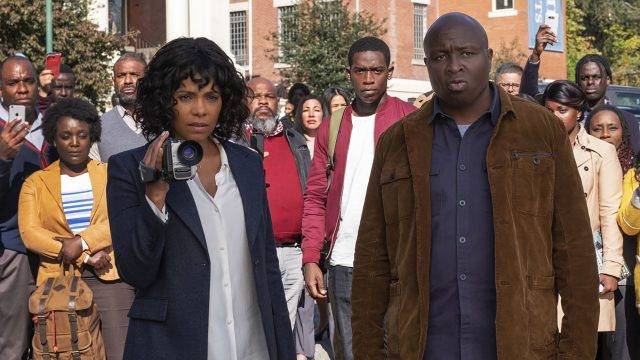 L'odierna puntata, sebbene sia riuscita a provocare in noi empatia in maniera migliore rispetto alle precedenti, ha un gran difetto: non convince molto l'idea che sia ambientata nella Twilight Zone. Una telecamera che porta indietro il mondo non è possibile che esista, ovviamente, ma non è nemmeno così tanto lugubre la prospettiva da sentirci trasportati in quella dimensione non solo fisica e sonora della mente, nella regione intermedia tra luce e oscurità, tra la scienza e la superstizione, tra l'oscuro baratro dell'ignoto le vette luminose del sapere. Non ci sentiamo nella regione dell'immaginazione.
Insomma, non sentiamo niente di quello che l'intro della serie afferma, quella che dovrebbe essere, appunto, The Twilight Zone.