Il secondo episodio di The Twilight Zone ci fa capire chiaramente le intenzioni di Jordan Peele per questo reboot. L'episodio si intitola Nightmare at 30,000 Feet, e prima che andasse in onda in tanti si aspettavano di vedere un remake dI Nightmare at 20,000 Feet, uno degli episodi più conosciuti della serie di Serling.
L'episodio originale raccontava di un uomo a bordo di un aereo che vedeva comparire più volte un mostro durante il volo. Era però l'unico a vederlo. Nell'episodio del reboot il protagonista della storia è Justin Sanderson, un reporter investigativo. Anche lui a bordo del suo aereo avrà a che fare con qualcosa che nessun altro riuscirà a comprendere, ma non si tratta di un mostro, non esteriore almeno.
Justin è a telefono appena prima di imbarcarsi e parlando nota che il numero del suo volo è 1015, è il 15 ottobre (10/15 in america) e inoltre l'orario di partenza è stato posticipato alle 10:15. Curiosa coincidenza che servirà per farci ricordare questi numeri.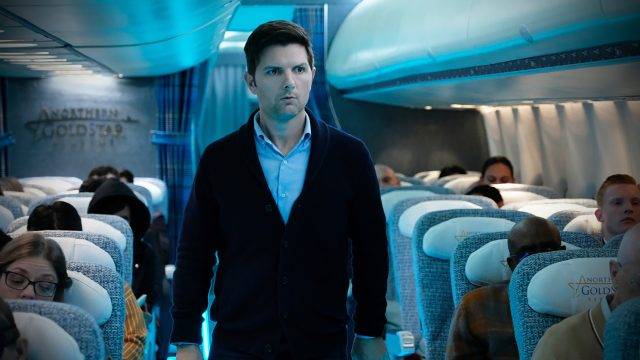 Salito a bordo, Justin nota un vecchio mp3 nel taschino del suo sedile. Incuriosito forse dal titolo che appare sullo schermo (The tragic mystery of flight #1015), si mette le cuffie e inizia ad ascoltare. Diventa tutto molto strano fin da subito. Non parte una canzone ma un podcast con una voce registrata che parla di un aereo scomparso dal radar di controllo voli. Le ragioni sono ancora un mistero. La compagnia aerea di cui parla è la Northen Goldstar Airlines e il volo è il 1015 da Washington D.C. a Tel Aviv. È proprio il volo di Justin.
Quella che sembra essere solo una coincidenza presto diventerà certezza, e Justin Sanderson scoprirà che, da lì a un'ora, lui e gli altri passeggeri scompariranno senza lasciare traccia. Ci sono troppi dettagli elencati dalla voce che risultano essere veri per pensare a una coincidenza, e Justin vuole impedire che accada questa tragedia. Capitolo dopo capitolo, attraverso le informazioni della voce cerchiamo insieme a Justin di trovare il motivo di quell'incidente ormai prossimo.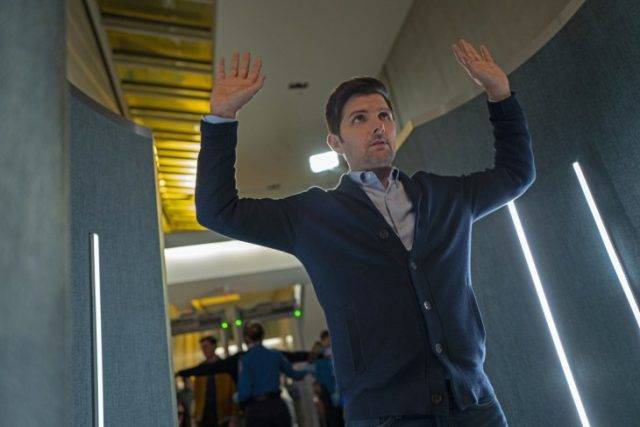 Justin tenta in tutti i modi di salvare la situazione, cercando anche un uomo appartenente alla mafia russa che pensa sarà la causa della loro tragica fine. Il suo comportamento però spaventa e crea sospetti, specie al Maresciallo di volo a bordo dell'aereo, che lo tiene d'occhio fin dall'inizio. L'audio trovato sembra però inquietare solo Justin che, nonostante tutto, vuole far qualcosa per salvarsi e salvare tutti. Sappiamo che il reporter investigativo ha visto qualcosa di traumatico in passato, ma cerca di dimenticare e darsi forza ripetendo la frase: Il passato è passato. Qui però, si ha a che fare con il futuro.
Quello che non sa, e che sembra non capire fino alla fine, è che il motivo che farà sparire l'aereo dai radar è proprio lui, Justin Sanderson. Proprio a causa del suo comportamento succederanno una serie di eventi che faranno realizzare esattamente quel che dice la voce nell'mp3. È lui la causa dell'incidente. E infatti non riuscirà a cambiare il tragico destino e l'aereo cadrà. Dopo essersi svegliato sulla terra ferma, Justin Sanderson è ancora convinto di aver salvato tutti, ignaro del fatto che è stato proprio la causa dei suoi continui interventi a bordo a farlo precipitare, aiutando Joe Beaumont a prendere il controllo dell'aereo. Incredibilmente tutti sopravviveranno, ma Justin non verrà mai ritrovato. E sappiamo perché.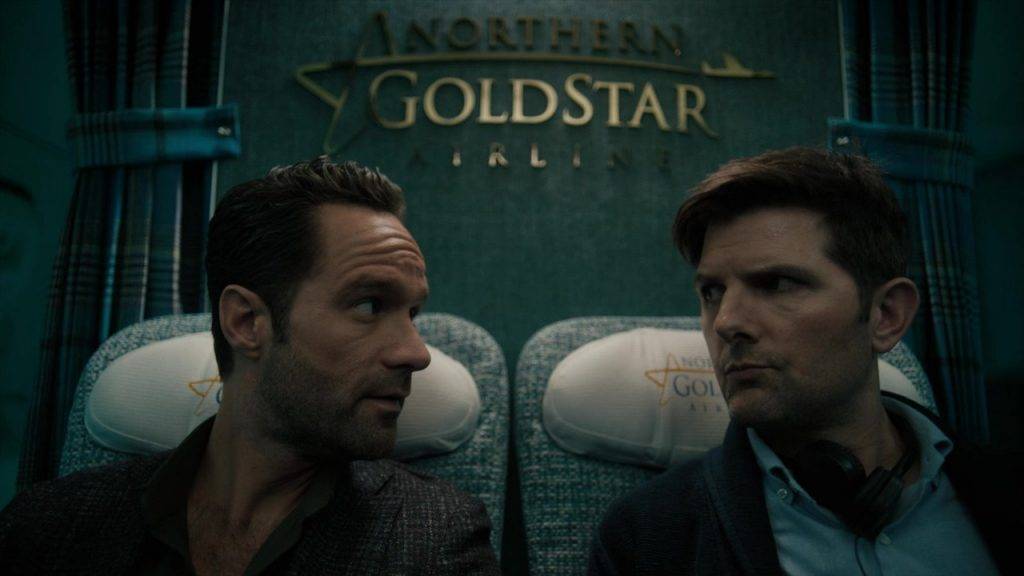 Justin voleva salvare tutti, essere l'eroe della situazione, ma si è ritrovato a essere la causa della tragedia. Voleva dimenticare il passato, ma è il futuro che lo ha portato all'ossessione. Voleva cambiare il destino, ma il destino non può essere cambiato, e tutto è andato come previsto. Forse la cosa migliore è non dimenticare il passato e soprattutto non conoscere il futuro.
Questo episodio di The Twilight Zone, come vediamo, non vuole essere un remake, ma vuole imitare le sensazioni di quello di precedente datazione. La cosa chiara di cui parlo all'inizio è questa. Jordan Peele vuole ricordare The Twilight Zone, ma non esserne una copia. Sono tanti gli elementi che lascia sparsi qua e là per rievocare la serie. E proprio come il titolo del terzo capitolo del podcast Ogni dettaglio conta, ogni piccolo elemento viene notato e apprezzato. The Twilight Zone è quindi vivo nei dettagli, ma non nelle sensazioni. Nonostante questo episodio ci porti ad alta quota, non è ancora riuscito a prendere del tutto il volo. Manca forse quell'effetto Wow che invece scatenava ogni episodio della serie di Serling. La base c'è, ma manca ancora qualcosa che ci faccia sentire ed entrare dentro la Twilight Zone.