Siamo pronti per parlare del reboot di The Twilight Zone, presentato da Jordan Peele e distribuita in America su CBS All Access. La prima – che sappiamo già non essere l'ultima – stagione prevede 10 episodi. Ma partiamo dall'inizio parlando della prima puntata intitolata "The Comedian", e cerchiamo di farci un'idea su questo coraggioso reboot.
Il protagonista dell'episodio 1×01 è Samir Wassan (Kumail Nanjiani), un aspirante comico che brama disperatamente la fama. Dopo l'ennesima deludente performance, basata su battute che riguardano la politica, le armi e il secondo emendamento, Samir fa un incontro inaspettato al bar del locale dove si esibisce. Il famosissimo comico JC Wheeler (Tracy Morgan) è proprio di fianco a lui e, dopo una veloce chiacchierata, questo gli dà un consiglio che cambierà per sempre la sua vita: smettere di parlare di politica e di parlare di se stesso, della sua vita.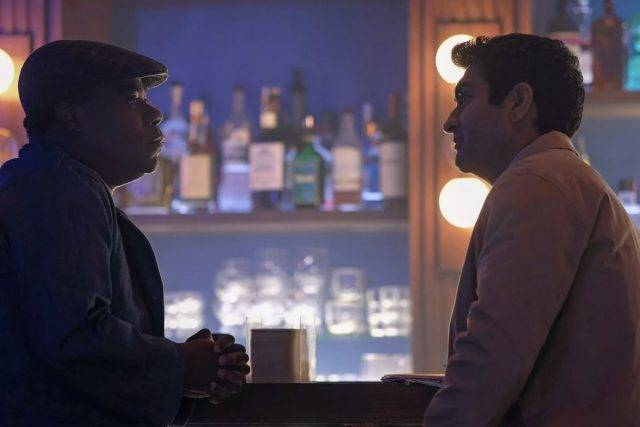 Mettiti a nudo e farai ridere. Avrai successo. […] Una volta che ti sarai messo a nudo il pubblico lo percepirà, saranno connessi. E una volta che si connetteranno a quello, è loro. E quando diventerà loro, quella merda sarà andata per sempre.
Dietro le affermazioni di JC Wheeler c'è più verità di quanto immaginiamo in quel momento. Ma non passa molto tempo prima di accorgersi a cosa si riferisse. Samir segue il consiglio del comico. Inizia quindi a parlare del suo cane, poi del nipote della sua ragazza e di tantissime altre persone dopo di loro. Le sue performance fanno ridere la gente e realizza finalmente il suo sogno: diventare una celebrità.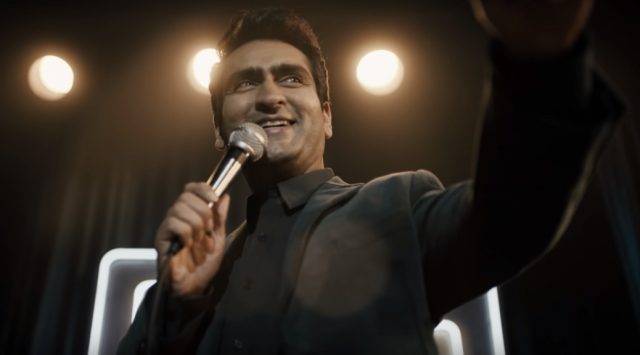 Questo però ha un costo. Dopo aver pronunciato il nome di qualcuno sul palco, questo sparisce all'istante e viene dimenticato da tutti, come se non fosse mai esistito. Samir fa questa scoperta fin da subito, ma continua a fare le sue esibizioni parlando di persone che gli hanno fatto dei torti durante tutta la sua vita. Ma quanto può durare questa situazione?
Le cose precipitano quando, preso da un impeto di gelosia, fa sparire il mentore della sua ragazza, Rena. Questo stravolge la sua vita, e Rena da essere un avvocato si ritrova a fare la cameriera in un diner di poco conto. Vediamo il conflitto interiore di Samir, il quale vorrebbe smettere di cancellare le persone che nomina, ma allo stesso tempo è sempre alla ricerca dell'approvazione del pubblico, e questo è l'unico modo per averla. Arriverà al punto in cui deve prendere una decisione definitiva, con un epilogo forse più banale di quanto ci aspettassimo.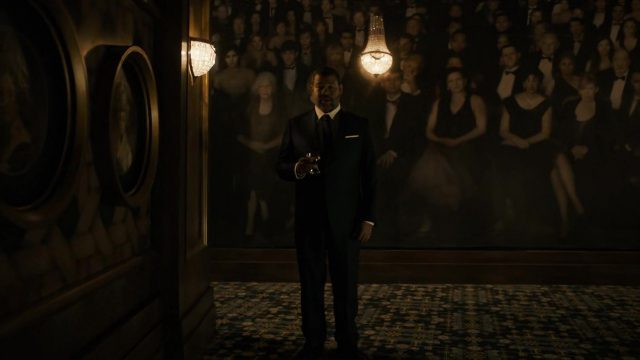 Samir, messo alle strette dalla sua ragazza e dall'intera situazione, nella sua ultima performance decide di parlare di se stesso, facendo divertire per un'ultima volta il pubblico, per poi sparire ed essere dimenticato da tutti.
L'episodio 1×01 di The Twilight Zone è solo un assaggio di quel che ci aspetta, ma al momento, eccezion fatta per gli interventi di Jordan Peele come narratore – un chiaro omaggio a Rod Serling, creatore della serie originale – che ci riportano un po' all'atmosfera dell'originale, manca quella magica tensione dell'inaspettato. Manca quella sensazione di essere trasportati nella dimensione ai confini della realtà insieme ai protagonisti dell'episodio.
Fare un confronto con la serie di Serling è inevitabile, ma se vogliamo distaccarci da questa e pensare al reboot come una serie originale, possiamo dire che il primo episodio nel complesso è piacevole, con una trama interessante, anche se ha un finale facilmente intuibile. Ma è ancora troppo presto per dare un giudizio all'intero reboot, aspettiamo di vedere gli altri episodi, sperando che riescano a trasportarci in maniera più coinvolgente nella Twilight Zone.