# #
A distanza di vent'anni, due donne che si sentono vittime della loro debolezza raccontano la stessa storia. Un atto d'accusa contro chi ha fatto loro del male. Unforgivable Sinner, di Lene Marlin, incontra The Sinner, una serie antologica che nella prima stagione ha una Jessica Biel sorprendente. E le due opere scoprono di combaciare quasi alla perfezione. Il testo dell'una indica le azioni dell'altra, come se ne cantasse i passi, come se quella morale restasse ancora forte e identica.
# #
Nessun perdono per i peccatori
Se Cora Tannetti avesse sentito quella voce, forse, non sarebbe caduta nel suo baratro. Ma i peccati sono stati commessi, e piangere vendetta è l'unica cosa che resta da fare
Perdi la cognizione del tempo
perché i giorni non hanno più senso
Tutti i sentimenti che nascondi
ti strapazzeranno dentro
Speri che lei sappia che hai provato
Già, il tempo. Cora Tannetti gli ha detto addio perché anche rinchiudersi in una spirale di giorni uguali è una dipendenza. Dolcissima e molto meno visibile delle altre, ma c'è. Nessun giorno ha senso, nonostante il monotono amore di Mason, che in fondo vuole più bene alla sua modesta immagine che davvero a lei. Eppure Lene Marlin è stata triste profeta: in vent'anni quello strappo (il tear you up della canzone) si è trasformato in una esplosione, ma è andata esattamente così. Cora Tannetti è diventata The Sinner, la peccatrice colpevole, perché sperava ancora di salvare chi, in fondo, era nato per non avere salvezza.
# #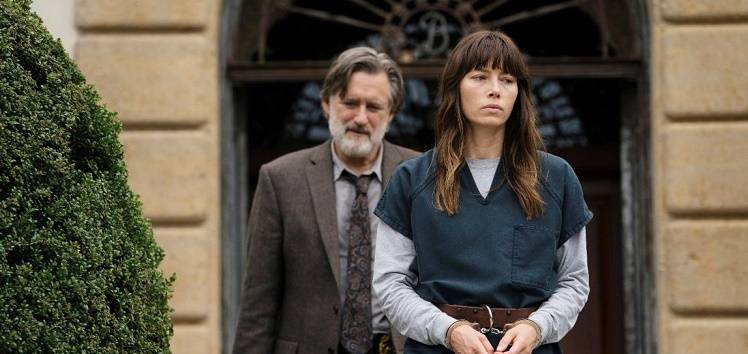 Ti segue tutto il giorno
E ti svegli bagnato fradicio
Perché tra questo mondo e l'eternità
C'è un volto che speri di vedere.
Quante volte sogna Cora Tannetti in The Sinner? E mai che sognasse altro se non quel momento lì, quell'evento lì, ma nascosto, cripticamente e ironicamente in una carta da parati col simbolo delle banconote da un dollaro. E ogni volta è uno shock, nuovo stupore, il sudore che imperla la fronte. Ma all'improvviso quella stanza gira e quel volto arriva. Mascherato però. Da animale, perché è quello che è e che sta facendo. La sta brutalizzando senza umanità. Chi non è umano non può permettersi che gli altri lo siano: strapperebbero il cielo di carta, violerebbero il segreto. E addio all'eternità terrestre del buon nome nel paesello. Nella piccola, immaginaria, Dorchester dello Stato di New York.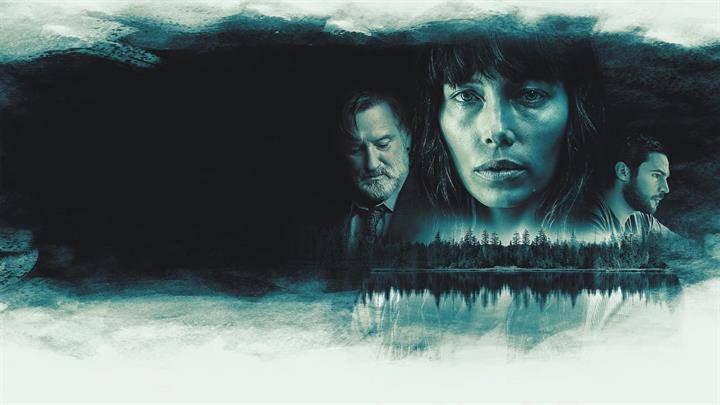 Sai dove l'hai mandata
Sei sicuro di sapere dove sei
Stai provando a rallentare
ma sai che non andrai molto lontano
E ora lei è lassù
e canta come un angelo
Ma tu non riesci a sentire quelle parole
E ora lei è lassù
e canta come un angelo
Imperdonabile peccatore.
Qui la camera si sposta, cambia il destinatario. Perché la storia di Cora è strettamente legata a quella di J.D. Gli spettatori lo capiscono presto, ma fino alla fine non sapranno come, né quanto profondamente e dolorosamente. J.D. gioca a fare Dio, a mutare tempi, luoghi, spazi, a giocare con le illusioni. In effetti J.D. ha un potere: vende illusioni in pillole a chi non aspetta altro che quelle. L'ossicodone è di famiglia (sarà sempre chiamato "Oxy", perfino dagli agenti), ma lui non lo usa. Di un gioco triste e macabro, lui è il croupier. Conosce (quasi) tutta la verità, ma la fa a pezzi e la commercia. Anche quella. Conosce i tragitti, tutti. Gliene manca solo uno, quello che sarà fatale non solo a lui ma anche al suo ex amico, Frankie Belmont. L'angelo della vendetta cala su di loro senza cantare, semplicemente camminando. In una mano un coltello, nell'altra delle manette, ma sempre con la stessa morale:
Nessun perdono per i peccatori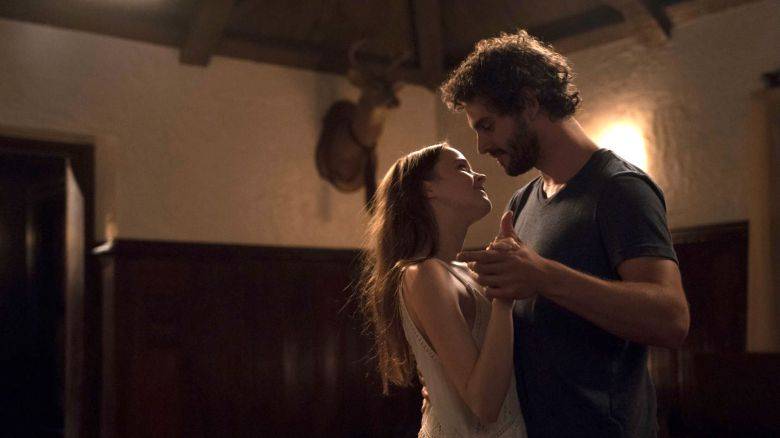 Combattendo con una lotta interiore
Sconfiggerai la tristezza
Le immagini che vedi non scompariranno,
Non avrai brutti sogni o la sua voce che senti
Così Unforgivable Sinner dà la chiave di lettura di The Sinner. Quando Cora Tannetti torna ad avere a che fare con quelle immagini e con quella canzone che le ha scatenato la furia omicida, può fare solo una cosa, lottare. Ciò che ha visto non scomparirà, la accompagnerà per sempre, ma potrà finalmente chiamarlo passato, e i molti modi che aveva per farsi del male, soprattutto quella voce che sentiva ossessivamente, scompariranno. Starà forse male, ancora, ma non se ne procurerà più volontariamente. Ciò che aveva dentro è finalmente uscito. Rivelato e chiarito, è stato liberato, grazie anche a un detective che che stalkera il dolore altrui per non avere a che fare col suo.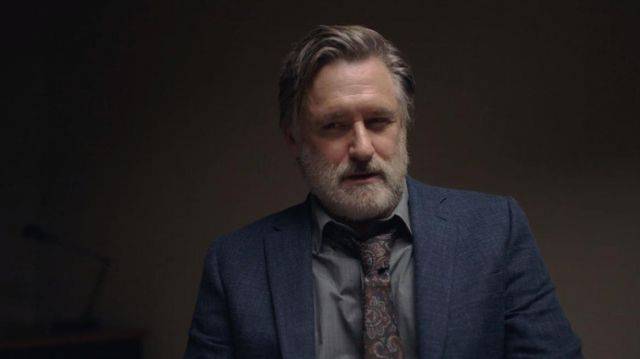 Forse una volta eri perso
ma ora ti sei trovato
Mettiti dritto prima
che caschi per terra
Forse una volta eri perso
ma ora ti sei trovato
Mettiti dritto prima
che caschi per terra , caschi per terra
L'ultimo messaggio è proprio per lui, il detective Harry Ambrose, e combacia a pennello con un consiglio di salvezza. Perché il colpevole resta imperdonabile, ma in The Sinner può essere salvato. Cora è stata salvata, anche se a caro prezzo. Perché Harry no? Forse perché non vuole, ma è una lunga storia. La canzone è finita e la prima persona che non perdona il peccatore è il peccatore stesso. Ma c'è una via d'uscita, oseremmo dire "posturale". Finché Harry sta in piedi, è salvo. Nella spirale del vizio più doloroso, lui è a terra. Steso, sdraiato, in ginocchio, poco importa. Harry Ambrose, comunque, conclude la sua stagione in piedi. La battaglia è vinta, ma la guerra?
La guerra ha nuovi capitoli da affrontare, nuovi colpevoli da arrestare e un peccatore a cui qualcuno dovrebbe dire che forse non è così imperdonabile.