Tutti noi aspettavamo il ritorno di Jessica Biel sul piccolo schermo e l'attrice è tornata, come si suol dire, col botto. La performance che ha eseguito in The Sinner (ispirata all'omonimo romanzo della scrittrice tedesca Petra Hammesfhar), le è valsa la candidatura ai Golden Globe di quest'anno; con grande sorpresa di tutti, soprattutto dell'attrice stessa, che non si sarebbe mai aspettata di trovarsi con le attrici di Big Little Lias.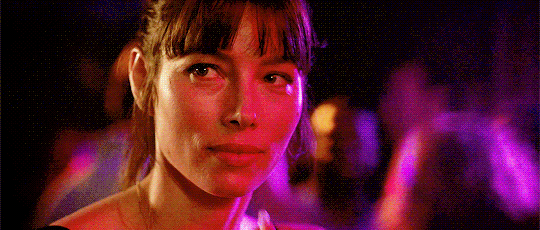 The Sinner è una mini Serie Televisiva andata in onda quest'estate, acclamata dall'intera critica, dove l'attrice ha recitato a fianco di Bill Pullman.
La protagonista, Cora Tannetti, è una madre e moglie all'apparenza serena che un giorno accecata da un improvviso impeto di rabbia, uccide un uomo sconosciuto senza motivo e con estrema ferocia.
Tutto ciò porterà il detective, Harry Ambrose (Bill Pullman), ad indagare su cosa è successo nella psiche della donna.
Stiamo sperando di avere presto delle notizie, se torneremo o no.
Inizialmente era stata genuinamente elaborata come una Serie limitata; è stata una sorpresa, per tutti noi, l'indice di gradimento da parte degli spettatori – e quindi la possibilità di poter sviluppare una seconda stagione!
D'altro canto, come dargli torto?
La Biel – che funge inoltre da produttrice esecutiva – attualmente sta esplorando con gli autori possibili idee per una futura prossima stagione.
Speriamo di poterci organizzare e riuscire a far saltar fuori idee per delle storie sensazionali ed interessanti. Se dovessimo tornare, incominceremmo da zero.
Ma l'attrice, dovesse essere confermata una seconda stagione, ritornerà come protagonista o rimarrà solamente nel ruolo di produttrice esecutiva?
Sarò sicuramente coinvolta in qualche modo! Spero che qualcuno scrivi una parte per me all'interno della Serie, dovessimo riuscire a venirne a capo. Se è possibile, risolveremo la situazione, ma vogliamo rimanere autentici allo Show. Vogliamo fare quello che è giusto per The Sinner e non quello che è giusto per me.