Reali, buon lunedì! Su su, non siate così avviliti perché la settimana è appena iniziata, ma siate felici perché abbiamo una nuova (e purtroppo) ultima puntata dei reali. Questo è un finale..WOW! Posso definirlo solo così, ma capirete presto il perché.
Per questo finale riprendiamo da dove eravamo rimasti la scorsa settimana. La guardia del corpo che noi tutte vorremo ha rivelato al Principe che ha trovato l'assassino del padre. Liam allora si precipita subito nella stanza della sicurezza e anche se avvisato da Jasper del fatto che è uno shock, insiste sul vederlo. Il figone allora fa play e lascia la stanza ma saggiamente, prevedendo la reazione del bel principe, chiude la porta a chiave. Sapete, a volte, scoprire che chi ha ucciso tuo padre era il padre della donna che amavi è un po' disarmante, almeno..lo è per Liam. Che, non appena finito il video, come previsto, si getta contro la porta imprecando contro il povero bodyguard perché l'ha chiuso dentro.. Capito perché Jasper è così adorabile? È un furbacchione. Una volta calmato Liam, Jasper gli presenta il suo piano MUAHAHAHA.
Il signor Hill avvisa Len che Imogen è a posto, dopodiché raggiunge Jasper nelle cantine 'chenessunocontrollamai' e qui parlano.
Len però deve essere avvisata da qualcuno, e dopo un abbraccio che non la convince affatto del fratello gli chiede spiegazioni. E lui gliele da. La reazione della principessa è 'Il padre di Ophelia è Ted..Non può essere' succede poi la partenza come il fratello verso la porta per andare a dargliele di santa ragione a quel Ted ma Liam la ferma. Sarebbe bello vedere i gemelli picchiare qualcuno, qualche volta..giusto? Ma nulla accade.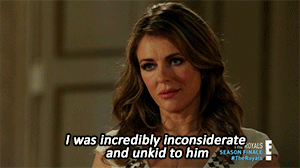 Una volta calmata anche la principessa, dopo un bellissimo abbraccio, i due raggiungono le guardie del corpo. Prima però, Liam le rivela che è stato Jasper, ladro o no, a non arrendersi e a continuare le ricerche. Una volta nelle cantine, la regina li raggiunge (avvertita dal signor Hill) e insieme la Family progetta un piano per vendicare il padre e il marito.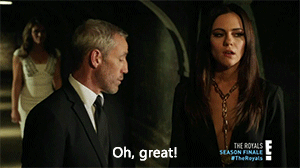 E qui torniamo alla scena iniziale di Liam che armato si veste di tutto punto, perché rivelerà al regno intero e al Mondo chi è l'assassino in diretta alla partita in ricordo del Re.
Uh, parlando di Re, Cyrus sposa Prudence e la invita in maniera così educata come solo lui sa fare ad abitare a palazzo con lui, consigliandole di partorire in fretta.
Il trio reale e le guardie mettono poi in atto il piano, ma appena prima di partire Liam fugge, e sale nella limousine che lo porterà allo stadio. Piccolo problema, nell'auto c'è Ted, e lui ha una pistola. Dopo una struggente scena di pistola puntata e una chiamata di Len che lo implora di non farlo Liam abbassa l'arma e, ormai allo stadio, scende dall'auto.
Il piano del fratello di Domino prevede quindi ora big rivelazione su chi uccise la sorella ma i nostri Jaspenor che hanno come palo il signor Hill, caricano il video dell'assassinio e mandano in onda quello. E BAAAAAAM.  Lo stadio insorge e dopo aver messo in sicurezza Liam, Ted le prende di santa ragione da circa metà Londra, nulla di che insomma. I Jaspenor si stringono la mano dalla stanzetta mentre le persone si ammassano sull'assassino, spero davvero che sia un segno.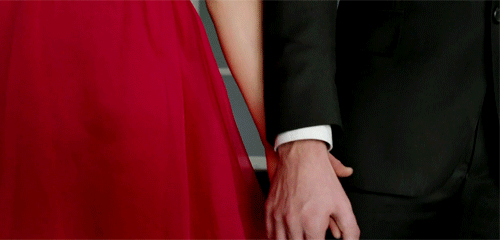 E torniamo a Cyrus che è adesso padre di un bellissimo bambino patatoso che non sta zitto un attimo. Rachel lo distrae due minuti per fargli vedere cosa è accaduto e BAM la mamma prende il piccolo e scappa.Perché Helena l'ha praticamente manipolata, MUAHAHAHAH e l'ha convinta che il suo bambino sia più al sicuro lontano da quel mondo. Inoltre, chi li ha sposati era il ginecologo della Regina..diabolicaaa. Ancora allo stadio, Jasper e Eleanor devono uscire e nel farsi largo tra i paparazzi, scorgiamo sul volto della principessa un sorrisino, segno di speranza per noi fan #Jaspenor!

Finale di puntata? La regina vuole fare il test di paternità per dare pace ai figli (parentesi, scena carinissima dove loro le tolgono la colpa per l'omicidio del padre) ma la scena finale è completamente uno shock.
Un casco da pilota, un uomo in una tuta riverso sulla spiaggia che stringe la sabbia e alcuni ciuffi d'erba e un nome sul casco. ROBERT HENSTRIDGE. Il primogenito è vivo.
ZAAAAN ZAN
Questo, ragazzi, è come noi vi diamo appuntamento a Novembre, perché avremo la terza serie, ma arriverà solo in quel mese, ahimè!
Buon anno, Reali!
Ringraziamo anche le super fanpage di Jaspenor • The Royals, The Royals Italia e The Royals Italy, fateci un salto se avete nostalgia o amate da morire i nostri Reali!