La vita di un medical drama non è facile, soprattutto quando c'è un colosso come Grey's Anatomy con cui sembra sempre necessario dover reggere il paragone (tra l'altro, tutti i medical drama hanno qualcosa in comune, scoprilo qui). The Resident, tuttavia, merita uno sguardo diverso: è una serie tv che ha tutto il diritto di esser analizzata come a sé stante e ci sono ragioni ben precise per cui merita di essere guardata. In onda su Fox dal 21 gennaio 2018, le vicende di Conrad (Matt Czuchry), Devon (Manish Dayal) e Nic (Emily VanCamp) hanno accompagnato il pubblico per tre stagioni e probabilmente lo faranno ancora a lungo perché ci sono tutti gli ingredienti per una serie tv vincente.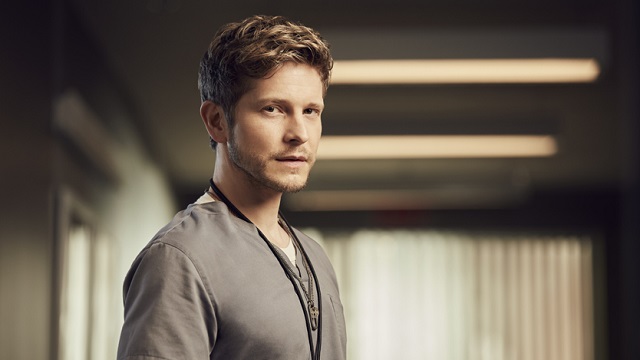 Innanzitutto, è doveroso dire che The Resident non è semplicemente un medical drama. Certo, è ambientato in un ospedale, il Chastain Park Hospital, e la maggior parte delle scene si svolge proprio all'interno di questo edificio. Come una classica serie tv sull'argomento, ogni episodio presenta due o tre pazienti in diverse situazioni di salute e mostra come il team del Chastain ragiona sulle mosse migliori per risolvere i problemi. In alcuni casi, i pazienti diventano personaggi ricorrenti e quindi vi è la possibilità di approfondire le loro storie. Tuttavia, anche quando si tratta di personaggi passeggeri, ognuno di essi è ben delineato caratterialmente e psicologicamente. Questo è uno dei punti cardine della serie: ogni episodio mostra uno spaccato di vite comuni, vite straordinarie, vite di ognuno di noi e vite delle persone che ci circondano.
I pazienti non sono, dunque, personaggi tratteggiati velocemente, ridotti a figure banali che servono di contorno alle vicende principali, ma diventano essi stessi protagonisti.
Va da sé che, a maggior ragione, i regular della serie siano ancor più profondi psicologicamente, dei personaggi a tutto tondo che si sviluppano nel corso della serie. Nella prima stagione osserviamo principalmente le vicende di Devon, neolaureato appena giunto al Chastain come specializzando (resident in inglese, da qui il titolo della serie), assegnato alla supervisione di Conrad, uno specializzando all'ultimo anno, dai metodi molto particolari. La terza protagonista è l'infermiera Nicolette, ex fidanzata di Conrad. Lo scopo dei tre è sventare i piani del primario di chirurgia Randolph Bell e della primaria di oncologia Lane Hunter. Ma nonostante le luci dei riflettori siano puntate su questo trio, grande importanza viene data anche a personaggi secondari come la dottoressa Mina Okafor e il dottor AJ Austin (Ma sai che ci sono anche dottori straordinari che non milidano nei medical drama? Scoprili qui).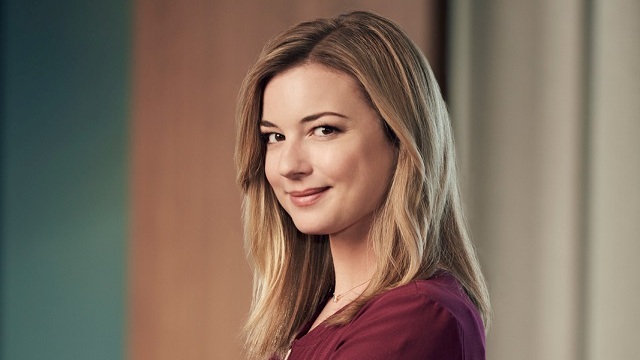 La varietà di personaggi e caratteri si sposa con la varietà delle situazioni. Ad esempio, smarcandosi dalla risoluzione dei casi medici di ogni episodio, The Resident è in grado di diventare talvolta un giallo o un thriller: sono molti i misteri irrisolti che aleggiano tra le corsie del Chastain, in un mondo dove l'onestà è l'unica via percorribile per evitare di giocare con le vite delle persone. Onestà che non sempre è la prima scelta, soprattutto quando ci sono in ballo ingenti cifre o la difesa di una apparente reputazione impeccabile (ogni riferimento a Randolph Bell è puramente casuale).
Oltre a questo, in The Resident vengono esplorate anche molte dinamiche interpersonali, come il rapporto padre-figlio (nel caso di Conrard), oppure il rapporto con entrambi i genitori e la mediazione tra cultura di provenienza e cultura occidentale (Devon, che essendo indiano deve trovare un punto di incontro tra le tradizioni più rigide e i modi di fare più moderni), così come il legame tra sorelle (in questo caso si parla di Nic e il suo rapporto difficile con una sorella tormentata dalla dipendenza da droghe). Ma ci si interroga anche sul rapporto paziente-medico, su quanto sia opportuno o necessario creare un legame e quando e quanto sia consentito oltrepassare la linea (ad esempio, Conrad diventerà quasi il padre che manca a un bambino epilettico, mentre Mina comincerà a provare dei sentimenti per un paziente).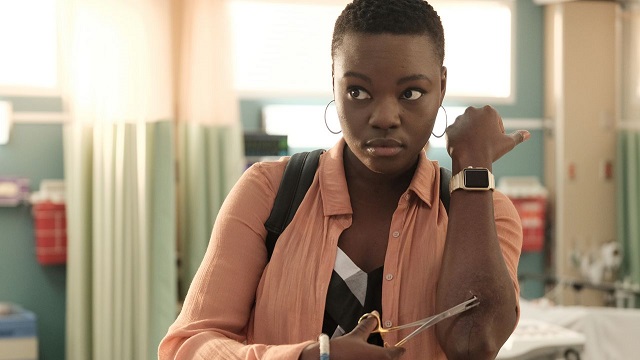 Un altro grande merito di The Resident è quello di portare sullo schermo diverse situazioni sanitarie, anche poco conosciute, e dare la possibilità allo spettatore di imparare qualcosa.
La capacità di questa serie tv di porre l'attenzione su problemi di salute molto importanti come possono essere anoressia, bulimia, disordini alimentari oppure la dipendenza da droghe o altri tipi di problemi come epilessia, tumori, disturbi post partum e tantissimi altri non è da sottovalutare. Anche lo spettatore più inesperto in campo medico può capire le dinamiche basilari, le diagnosi e le cure delle malattie portate sullo schermo. Naturalmente la visione di The Resident non sostituisce in nessun modo lo studio sull'argomento e non è da intendersi come esaustiva e precisa al cento per cento, ma può essere un primo piccolo passo per avere un'idea di base riguardo molti problemi di salute.
In alcuni casi, gli episodi si basano su fatti realmente accaduti e portano lo spettatore a riflettere ancora di più: è quel che succede nella seconda stagione con il ventesimo episodio intitolato If Not Now, When? che riporta la tragica vicenda di Kira Dixon Johnson, morta nel 2016 in seguito a complicazioni durante il parto, avvenute per negligenze di medici con pregiudizi razziali. Sono dunque due i temi affrontati in questo episodio: la questione della morte per parto e l'incidenza del razzismo nel mondo della sanità.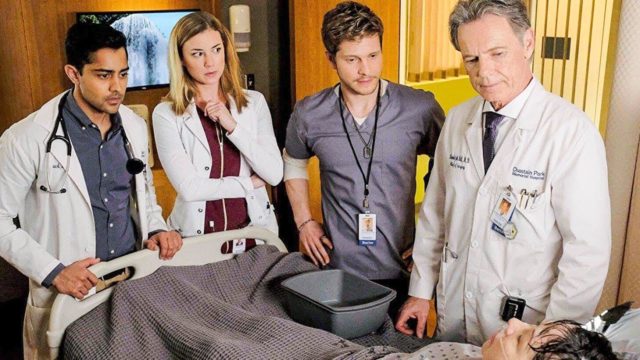 Ma il merito di The Resident è quello di affiancare a tutte queste situazioni serie e importanti la giusta dose di ironia.
Sì, perché, anche se è estremamente facile tirar fuori i fazzoletti durante la visione di questa serie tv, è altrettanto facile abbandonarsi a un sorriso o addirittura scoppiare a ridere. Non si può dire che The Resident sia una serie tv pesante, tutto il contrario. L'ironia contraddistingue in primis il personaggio di Conrad, che non perde occasione per fare una battuta o un commento tagliente, ma anche alcune situazioni, come ad esempio quelle che coinvolgono il dottor AJ Austin e la serissima (in apparenza) Mina Okafor.
Stagione dopo stagione, The Resident si rivela una serie senza grandi pretese, ma che riesce a scaldare il cuore dello spettatore, a far commuovere, ma anche a far ridere. Certo, gli episodi non si possono sempre affrontare a cuor leggero, in fondo sono ambientati in un ospedale, luogo in cui la gente non solo si cura, ma soffre e nel peggiore dei casi muore. Ma è la realtà, una realtà mostrata sapientemente in modo da far riflettere e anche sorridere.