Ero in astinenza da Grey's Anatomy. Non sapevo come riempire il vuoto che mi ha lasciato. Perciò mi sono ritrovata a cercare qualcosa di simile. Dopo aver digitato le parole "medical drama" e, dopo aver escluso le classiche che ho già visto e rivisto duemila volte, mi è apparse lei: The Resident.
The Resident è più seria di Grey's Anatomy, l'aspetto medico è più centrale e viene valorizzato maggiormente (a differenza della già sopracitata serie di Shonda Rhimes che, al contrario, mette in primo piano i drammi personali di medici dell'ospedale). Ed è proprio questo a renderla interessante. Nonostante ci sia un medico megalomane che è solo uno specializzando, ma crede di sapere tutto, riesce a tenerti incollato alla sedia dal primo all'ultimo secondo.
Non racconta casi estremi o da premio Nobel, non c'è nessun eroe. I protagonisti di The Resident sono persone normali, comuni. Sono gente preparata che sa fare il proprio mestiere. L'unico a credere di essere superiore agli altri, ma senza arroganza (so che può sembrare paradossale, ma è così), è il dottor Conrad Hawkins.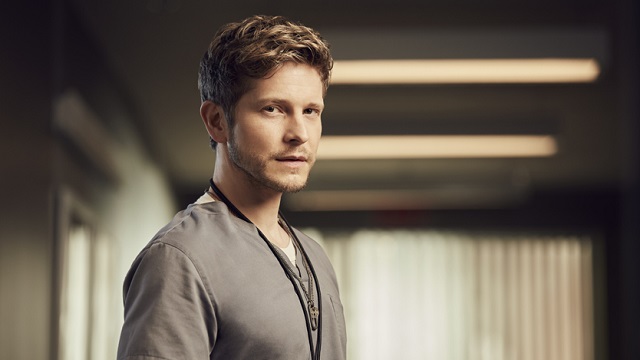 Conrad Hawkins è un ragazzo umile e preparato con una grande capacità di intuire le cose. È un ottimo insegnante e mette al primo posto la salute dei suoi pazienti. Nonostante abbia dei drammi personali a fare da cornice alla sua storyline, la sua priorità sono i pazienti. Lo vediamo farsi in quattro per aiutare chi ne ha bisogno. Non è uno sbruffone, non è arrogante. Ma allo stesso tempo sa essere persuasivo e testardo. È consapevole di essere molto bravo nel suo lavoro e sa di essere superiore alla maggior parte dei suoi colleghi, pur essendo solo uno specializzando.
L'attore che interpreta il dottor Hawkins è una vecchia conoscenza di chi, come me, passava le serate a guardare su Italia 1 Una mamma per amica. Sto parlando di Matt Czuchry, ovvero il bel Logan Huntzberger che ha conquistato il cuore di Rory Gilmore.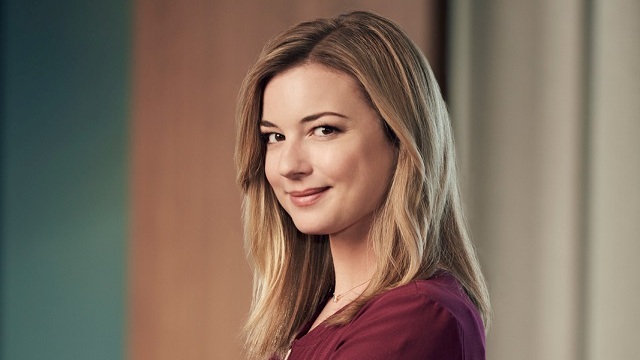 Poi c'è Nicolette "Nic" Nevin. Nic è l'infermiera migliore dell'ospedale. È una tosta. Non si fa mettere i piedi in testa da nessuno. È una di quelle che ti apre gli occhi e ti riporta con i piedi per terra. La vediamo battersi per i suoi pazienti e stargli accanto in ogni occasione. Nic è il faro guida. Se c'è un problema tutti si rivolgono a lei. È una che vale e il suo valore lo dimostra in ogni singola scena. Si fa amare già all'inizio, quando la vediamo dare due di picche al bel dottor Conrad. La caratteristica che più adoro di questo personaggio è la sua determinazione. Quando ha il presentimento che qualcosa non vada, lo segue fino a ottenerne le prove, ed è disposta a tutto pur di fare giustizia.
Anche l'attrice che interpreta questo personaggio è una carissima conoscenza delle serate su Italia 1 e dei pomeriggi di ozio dopo la scuola passati sul divano. A dare il volto all'infermiera Nic è Emily VanCamp, ovvero la Amy Abbott di Everwood. Se in Everwood non vi stava molto simpatica, state pur certi che, con il ruolo che ha in The Resident, si riscatterà.
Abbiamo anche il dottor Devon Pravesh. È uno specializzando al primo anno, quello che dovrebbe essere trattato da schiavetto, ma che riesce a farti provare empatia per lui. Nonostante all'inizio abbia l'aria da snob, presto capirà che c'è differenza tra studiare per diventare medico ed essere effettivamente un medico e abbasserà la cresta. Il suo cambiamento all'interno della storia è uno dei più notevoli. Dopo un inizio arrogante, si rende conto della sua presunzione e comincia ad impegnarsi per imparare il più possibile dal medico migliore, Conrad. In men che non si dica, l'aria da saputello sparisce e comincia a ragionare da essere umano con una coscienza funzionante.
Personalmente adoro questo personaggio, non solo perché l'attore che lo interpreta è bello, ma perché è quello che fai più fatica ad apprezzare nelle prime puntate. Poi, all'improvviso ti ritrovi a cercare scene in cui appare e realizzi che in realtà non è per niente male. Insomma, credi che non ti piaccia ma alla fine ti piace più degli altri.
Il dottor Pravesh è interpretato da Manish Dayal, famoso per aver preso parte a numerose serie tv tra cui 90210, il remake della più famosa Beverly Hills 90210, andata in onda dal 2008 al 2013. In 90210 ha interpretato per quattordici episodi il ruolo di Raj Kher.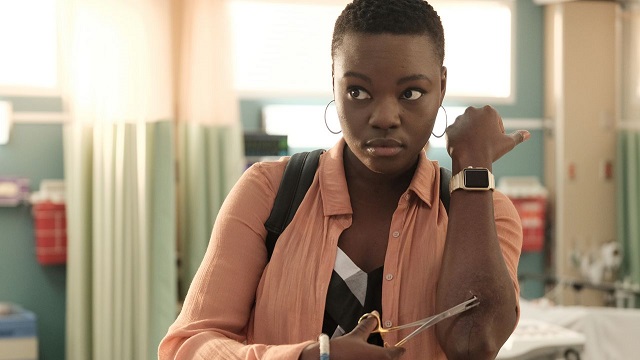 C'è anche la dottoressa Mina Okafor, una promettente chirurga. Mina è uno dei personaggi meglio costruiti di The Resident. Ha un solo obiettivo e non si fa distrarre dalla meta. Mina vuole diventare il miglior chirurgo che ci sia. Ed è sulla strada giusta per raggiungere il suo sogno. Tutti si accorgono della sua bravura e del suo talento, persino il famigerato dottor Bell. Ciò che adoro di questo personaggio è che all'esterno è fredda, composta, per niente empatica. La sua compostezza, talvolta, ti fa credere che sia un robot. In realtà, nel privato è estremamente empatica. Adoro il contrasto che c'è tra la Mina in ospedale e la Mina fuori dall'ospedale. Attorno a lei aleggia un'aura di mistero.
La dottoressa Okafor è interpretata da Shaunette Renée Wilson, conosciuta per aver interpretato il ruolo di Stephanie Reed nella serie tv Billions e per aver interpretato Dora Milaje nel film Black Panther.
Abbiamo anche il dottor Randolph Bell. Il dottor Bell è un personaggio complicato. Manipolatore, avido, furbo e megalomane, è disposto a mettere a rischio la vita dei suoi pazienti pur di accrescere il suo ego spropositato. La cosa strana è che, nonostante sia un personaggio antipatico, non sai mai con certezza se è uno dei buoni o uno dei cattivi. E rimani sospeso nel dubbio. The Resident è pieno di bei personaggi e non sono sicura che lui sia uno di questi. Ti ritrovi a chiederti a che gioco stia giocando già dalla prima scena e continui a farlo sempre. Otto episodi vorresti ammazzarlo e due ti fa tenerezza, poi torna a farti innervosire e poi a farsi voler bene. È davvero difficile farsi un'opinione su di lui.
Il dottor Bell è interpretato da Bruce Greenwood, famoso per numerosi ruoli. Recentemente ha interpretato il ruolo di Gil Garcetti nella serie cult di Ryan Murphy American Crime Story: The People v. O. J. Simpson e il ruolo di Richard Burghoff in Mad Men.
Nel cast emergono i nomi di Melina Kanakaredes (dottoressa Lane Hunter), conosciuta per aver interpretato il ruolo di Stella Bonasera nella famosa serie CSI: NY, Merrin Dungey (Claire Thorpe) famosa per aver dato il volto alla detective Adrienne Quinlan in Big Little Lies e Malcolm-Jamal Warner noto per il ruolo di Julius Rowe in Suits.
Se vi piacciono i medical drama che vi tengono incollati alla sedia, The Resident è ciò che fa per voi. Ho guardato la prima e gli episodi usciti della seconda stagione in due notti. Non mi pento di aver perso tutte quelle ore di sonno, ne è valsa la pena. Anche perché, di pari passo con la trama principale, ce n'è una secondaria che non è meno interessante. La storia in secondo piano è quella tra l'infermiera Nevin e il dottor Hawkins. Inutile dirvi che sono shippabilissimi e che vi faranno battere il cuore. Ovviamente, stiamo parlando di Drama, quindi non vi aspettate che sia tutto rose e fiori tra loro. Non lo è nemmeno un po'. Ma seguire le loro vicende amorose vi piacerà un sacco.
Se anche voi siete in astinenza da Grey's Anatomy, The Resident è la serie che fa per voi.
Ma non fate il mio errore, non vedetevela tutto in un colpo, altrimenti vi ritroverete a dover aspettare non solo una serie, ma ben due. Ecco perché penso che a breve incomincerò a guardare New Amsterdam.
Halleloo!