Nel settembre del 2017 la Fox ha mandato in onda, negli Stati Uniti, una nuova Serie Tv chiamata The Orville. Creata ed interpretata da Seth Macfarlane, la serie segue le avventure della USS Orville, guidata da Ed Mercer, da poco divorziato. Mercer, per la prima volta al comando di una nave spaziale, vuole dimostrare a tutti il suo valore, ma il compito è reso difficile dall'arrivo della sua ex-moglie, Kelly, assegnata proprio alla Orville come Primo ufficiale. Siamo, importante specificarlo, ben 400 anni nel futuro; i primi 12 episodi che compongono questa prima stagione che si divide tra il comedy e la fantascienza arriveranno in Italia proprio in questo mese, a gennaio.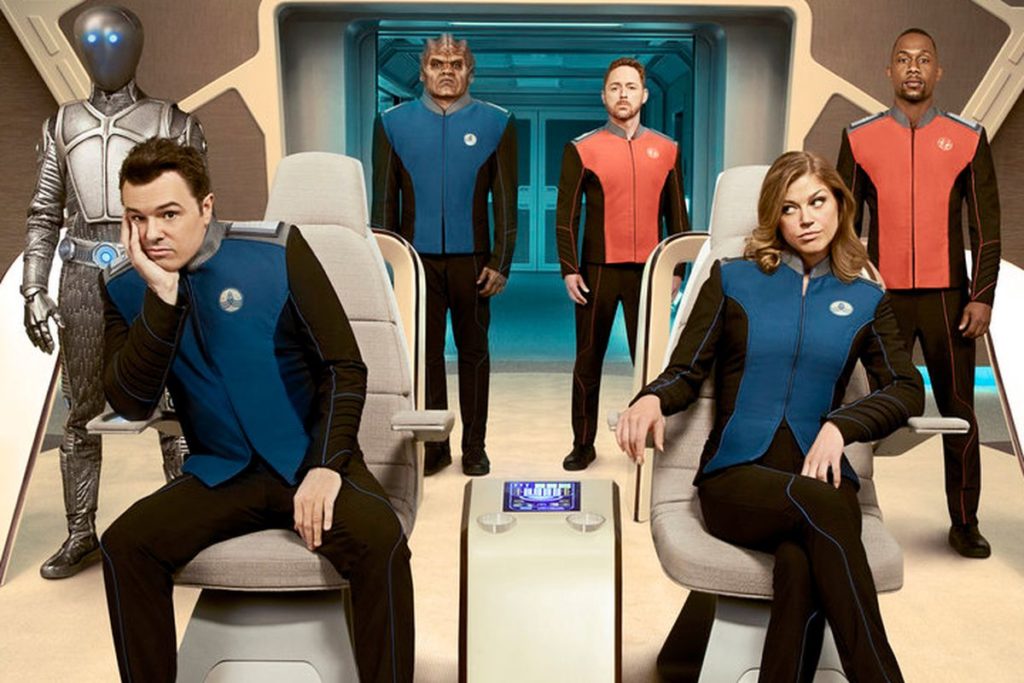 Mentre dunque noi non abbiamo ancora avuto la possibilità di capire di cosa si stia parlando, in America è già tempo di conferme e di bocciature, e nel caso di The Orville è arrivata una conferma: ci sarà una seconda stagione, che arriverà presumibilmente a metà del 2018. La fiducia che la Fox ha voluto concedere a Macfarlane ha in realtà sorpreso molti addetti ai lavori, in quanto la serie non aveva riscontrato un grande successo di critica, mentre non era andata malissimo a livello di pubblico (il celebre Rotten Tomatoes, per esempio, segnala un'indice di gradimento del 20% fra i critici, del 93% fra il pubblico).
Ad ogni modo, è fuor di dubbio che la reputazione e la capacità di Macfarlane hanno avuto il loro peso; l'autore dei Griffin (nonchè storica voce originale del protagonista Peter) e di altre animazioni dissacranti di successo globale, è considerato un pilastro nel mondo del comedy e, a proposito della seconda stagione di The Orville, si è così espresso: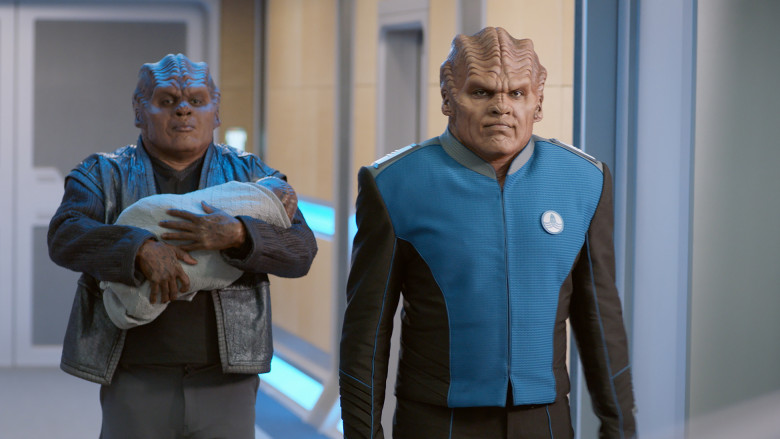 "Penso che saranno almeno 14 episodi. Preferisco fare meno episodi che riescano a soddisfare il pubblico rispetto a farne 22 tanto per riempire"
Inoltre, sembrerebbe (a sentire il produttore esecutivo Rich Appel) che non sia improbabile un crossover tra The Orville e proprio i Griffin: questo alzerebbe parecchio l'asticella e soprattutto l'interesse del grande pubblico!