Ero piccola quando cominciai a vedere The O.C. ma non troppo per capire che quello sarebbe stato l'inizio della fine. Serialmente parlando si intende. Ryan Atwood fu il mio primo amore platonico, no aspettate, forse il secondo dopo Tom Welling che poi scoprii essere sposato con figli e allora Ryan diventò effettivamente il mio primo amore platonico. Negli anni di The O.C. veniva quasi spontaneo immaginarsi in quel mondo, per gioco ma fino a un certo punto. Perché in quel periodo cominciai a nutrire un certo astio per chi di fortuna ne aveva evidentemente troppa.
E poi c'era Ryan Atwood, quello che dalla vita non aveva avuto nulla, se non disgrazie e disperazione. Che sempre al limite della vita aveva deciso di rassegnarsi e sopravvivere di illegalità. A pensarci, il niente sarebbe stato anche meglio di quello in cui Ryan viveva. Quando entra in scena si riesce a guardare la realtà in contrasto: il mondo a colori di chi la vita la vive a pieno, senza stupidità e senza fretta e il mondo in scala di grigi di cui Ryan era il solo, unico vivo a essere accecato da ciò che non aveva mai visto.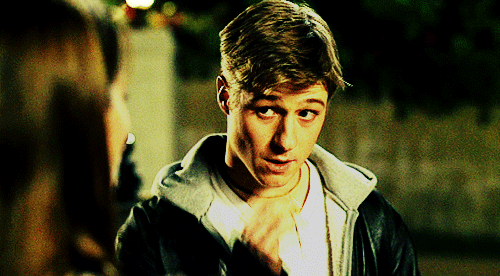 La ricchezza come un pugno. L'ostentazione dell'indifferenza verso tutto e tutti. I figli di papà come giovani viziati e stupidamente consapevoli di poter avere anche la più grande impresa senza mai dover lottare. É l'odio per l'inutilità dell'azione. Non c'é bisogno di muoversi, di combattere per qualcosa. Noi che abbiamo sempre visto tutto come enorme, impossibile da raggiungere, così come lo stesso Ryan Atwood. E loro. Persone così distanti, l'outgroup che ti aspetti sempre ma che non riesci mai ad accettare. Non ci riusciremo mai.
Ed è così che ci siamo avvicinati sempre di più al suo personaggio, Ryan Atwood è molto più rispondente al modello delle nostre vite e della nostra idea di eroe.
In fondo è la realizzazione di un'utopia. Un personaggio che cambia, che alla fine riesce a essere così a suo agio da poter mostrare la sua bontà d'animo. Nel mondo dei figli di papà non è mai stato veramente possibile, se non fosse stato per Seth o per Marissa. Eppure gli intrusi erano troppi, stereotipi di un genere che come simbolo ha il denaro, come Luke o Oliver.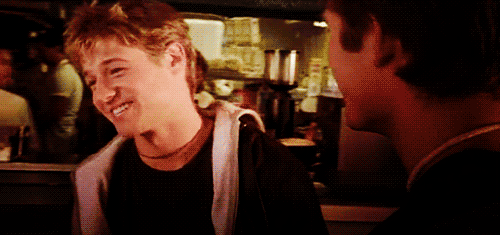 Il denaro dà alla testa, le conferme in The O.C. non mancano. Forse sarà l'avarizia o solo un'assurda coincidenza. Non puoi avere tutto e rimanere con i pedi per terra. É la prima lezione che Ryan Atwood impara ed è l'unica che non scorderà mai. Non è il suo mondo, ci si adatta e molto spesso deve combatterlo per sopravvivere e per rimanere se stesso. Per salvare qualcuno o per renderlo immortale.
Il confine netto tra le due dimensioni è davvero ciò che spinge, anche inconsapevolmente, ad avere un'opinione strana e controversa di quello che The O.C. ci offre. I personaggi sono tantissimi, tutti diversi e tutti estremamente problematici.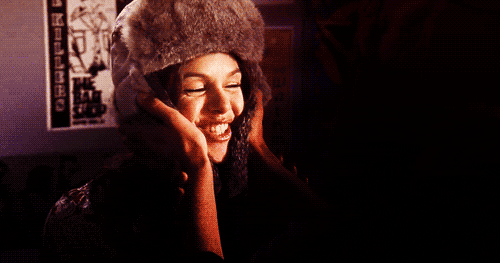 Alla fine siamo stati dalla parte di Ryan Atwood e forse abbiamo pensato tutti quello che lui ha vissuto in quattro stagioni. Sembra dirlo sussurandolo a se stesso e poi gridarlo a gran voce: "a un certo punto ti renderai conto che il mondo è cambiato, a causa tua o no. Semplicemente avrà qualcosa di diverso o qualcosa di più." É stato necessario imparare che le persone, chiunque esse siano, possono salvarti la vita. Che per essere felice a volte basta vincere. Fare quello che per anni ti ha tormentato. Che bisogna cadere se si hanno le vertigini e che bisogna arrampicarsi se si ha paura delle altezze. A volte si è tristi anche senza alcun motivo ma solo perché si è in attesa di qualcosa che l'organismo si aspetta di ricevere. Se non arriva non può che far male, che spegnere ogni tipo di sana illusione.