Siamo rimasti sorpresi, per non dire arrabbiati, dalla notizia della cancellazione di The OA.
Le prime due stagioni hanno riscosso un successo notevole e vedersi cancellata una serie così promettente, con un potenziale non alto, ma di più, ha scatenato un po' di malumore tra i fan. Scoprirlo poi dopo mesi dalla messa in onda della seconda stagione è stato davvero assurdo. E lo è tuttora.
Per questo è ancora oggi difficile credere che possa essere vero. Il final season è stato dal punto di vista stilistico non solo perfetto, ma anche originale e inedito. Poche altre serie hanno saputo rompere la quarta parete così magistralmente come The OA. Gli ultimi minuti dell'ultima puntata hanno lasciato intendere che Prairie e Hap siano caduti nella nostra dimensione, dove sono tornati a essere attori di se stessi. Quando Prairie viene ferita, cade e si ritrova a essere Brit Marling (che ha avuto una reazione terribile alla cancellazione, qui vi raccontiamo) e a girare The OA negli studi televisivi. Un suo infortunio sul set costringe a fermare le riprese e lei viene portata in ospedale. In tutto ciò scopriamo che Brit è sposata con Jason Isaacs e nessuno dei due ricorda cosa sia successo prima della caduta.
Finire The OA così non sarebbe stata una mossa così discutibile, il problema è che l'intenzione, almeno fino a qualche tempo fa, era quella di continuare la serie. Quindi l'interrogativo diventa spontaneo e fondamentale. Perché annunciare la cancellazione così tardi rispetto alla fine della seconda stagione, e perché farlo se la serie ha un forte e folto seguito?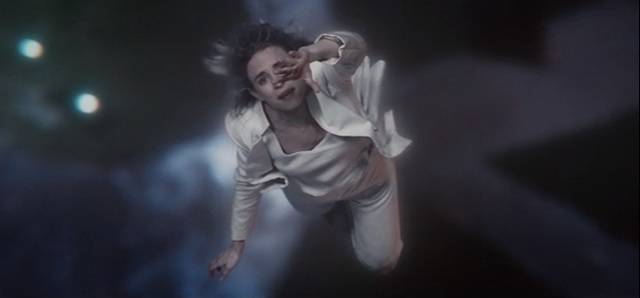 Tutto questo porta a pensare che possa esserci qualcosa sotto. D'altronde è questa l'era della pubblicità e dei promo, in cui le principali case di produzione delle serie tv fanno a gara per i lanci migliori di prodotti di grande successo. Magari è davvero un'astuta azione di marketing o più semplicemente un'intenzione di stuzzicare la fantasia dei fan più creativi.
Nel corso del tempo, da quando la notizia della cancellazione di The OA ha fatto il giro del web, si sono ipotizzate molte teorie. Una però ha catalizzato l'attenzione di tutti.
Si suppone, secondo alcuni utenti, che la notizia della cancellazione di The OA sia solo una mossa pubblicitaria. In accordo con questa teoria la terza stagione della serie si farà, ma in una dimensione in cui The OA è stata cancellata. Effettivamente dopo la fantastica rottura della quarta parete nell'ultima puntata un risvolto del genere sarebbe veramente inedito. Qualcosa di mai visto prima.
Una speranza per la terza stagione di The OA potrebbe quindi esserci davvero.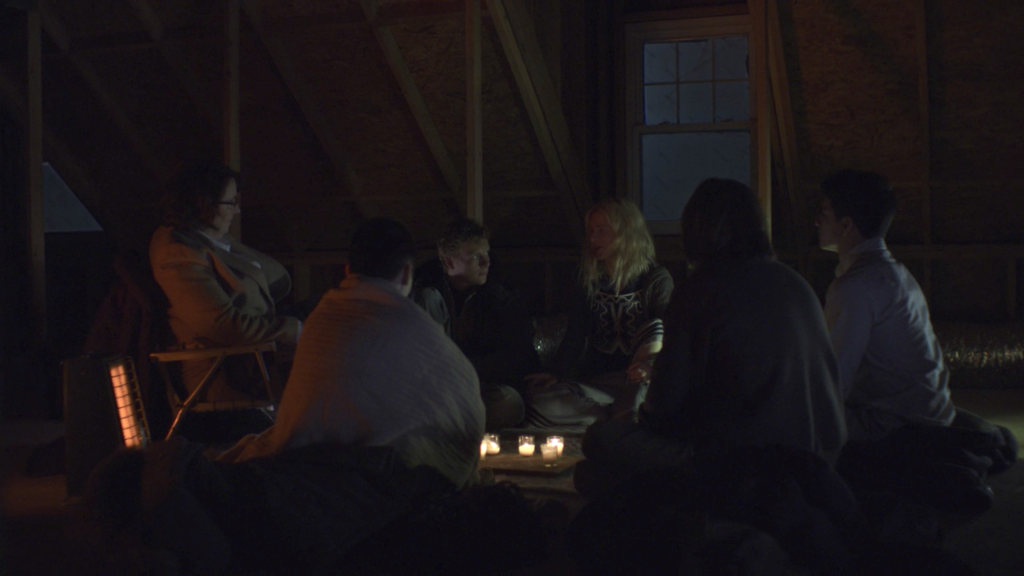 Che sia frutto della fervida immaginazione dei fan o che sia vero, sarebbe un meraviglioso cliffhanger che molti di noi non vedrebbero l'ora di vedere e di vivere.
Le parole della vice presidente dell'Original Content di Netflix Cindy Holland sono alquanto ambigue:
Siamo incredibilmente fieri di questi sedici ipnotici capitoli di The OA. Siamo grati a Brit e Zal per aver condiviso la loro audace visione e per averla realizzata con il loro incredibile talento. Non vediamo l'ora di poter lavorare ancora con loro nel futuro, in questa e forse molte altre dimensioni.
Quel altre dimensioni alla fine del periodo lascia sperare che possa veramente esserci una sorpresa per noi e, perché no, anche per gli attori che magari ne sono all'oscuro, almeno per ora.
Anche se stando ai tweet di Jason Isaacs le cose potrebbero stare diversamente.
Addio Prairie, che amavo, Homer, che temevo, Steve, che mi confondeva, Scott, Rachel e Renata che speravo mi perdonassero e capissero nel tempo, da qualche parte. Fai i movimenti e ti vedrò dall'altra parte.
Alcuni fan credono che visto che il tweet è diretto ai personaggi, questo potrebbe far supporre che provenga non dall'attore, ma dal personaggio di Jason Isaacs che quindi potrebbe essere triste per l'infortunio di sua 'moglie'.
Non possiamo far altro che aspettare notizie future, anche se si tratta di una speranza remota, non smettiamo di pensarci, anche perché il motto di The OA è proprio quello di credere e di lottare per la dimensione in cui vuoi essere. E anche se non dovesse esserci questa speranza si potrà provare la tecnica Lucifer, effettivamente #SaveTheOA non è male come hashtag su Twitter.