The OA purtroppo non continuerà: Netflix ha deciso di cancellare la serie tv creata da Brit Marling e Zal Batmanglij.
Brit Marling, che oltre a creare e produrre The OA è anche la protagonista, ha parlato su Instagram della cancellazione, condividendo le sue emozioni con i fan.
Zal e io siamo terribilmente dispiaciuti di non poter finire questa storia. Quando ho avuto la notizia ho fatto un bel pianto. Lo stesso ha fatto uno dei nostri produttori esecutivi di Netflix, che è stato con noi sin dall'inizio, quando stavamo pensando il seminterrato di HAP sul pavimento dei nostri uffici nel Queens. È stato un viaggio intenso per tutti coloro che hanno lavorato e hanno avuto a cuore questa storia.
Marling ha poi proseguito ricordando qualcuno che, a un panel, le ha chiesto come mai fosse "fissata con lo sci-fi". Secondo lei questo genere, a differenza delle trame legate alla realtà, permette di sentirsi più liberi nel creare storie.
È difficile essere ispirata a scrivere del mondo reale quando non ti ci sei mai sentita libera. In quanto autrice donna, che scrive personaggi per sé e altre donne, mi è spesso sembrato che le strade battute per viaggiare nella narrativa fossero limitate.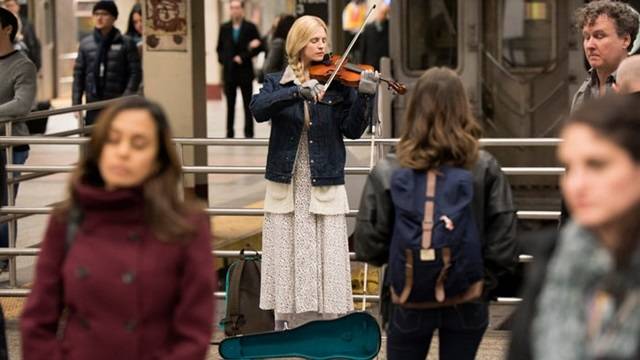 Con The OA Marling ha potuto invece "immaginare tutto al suo posto".
Abbiamo immaginato che la collettività sia più forte dell'individuo. Che non ci siano eroi. Che gli alberi di San Francisco e un grande polpo avessero voci che potevamo capire e dovevamo ascoltare. Abbiamo immaginato l'uomo come una specie in mezzo alle altre e non per forza la più saggia o evoluta. Abbiamo immaginato movimenti che hanno riunito nella stessa stanza persone diverse, disposte a rischiare la vulnerabilità per la possibilità di entrare in un altro mondo.
Brit Marling conclude con un ringraziamento a Netflix e ai fan, che con i commenti, le fan-art, le teorie hanno fatto sentire lei e Batmanglij orgogliosi di quello che hanno creato.