Pochi personaggi sono stati in grado di affascinarci come Patrick Jane (interpretato da Simon Baker), il "mentalista" più famoso della televisione. Jane è il protagonista di The Mentalist, serie appartenente al genere del police procedural andata in onda su CBS per sette stagioni dal 2008 all'ultima andata in onda tra il 2014 e il 2015.
Il creatore di The Mentalist è Bruno Heller, precedentemente showrunner della serie HBO Rome. Heller, incaricato da CBS di creare una serie crime che potesse andare in onda nella stessa serata di NCIS – Unità Anticrimine, police procedural già campione di ascolti del canale, sì è ispirato al detective più famoso del mondo per dare vita al suo protagonista Patrick Jane. The Mentalist, il "mentalista", è infatti stato descritto dal suo creatore come un ibrido tra Sherlock Holmes e un sensitivo, tra un venditore di fumo e un talentuoso investigatore.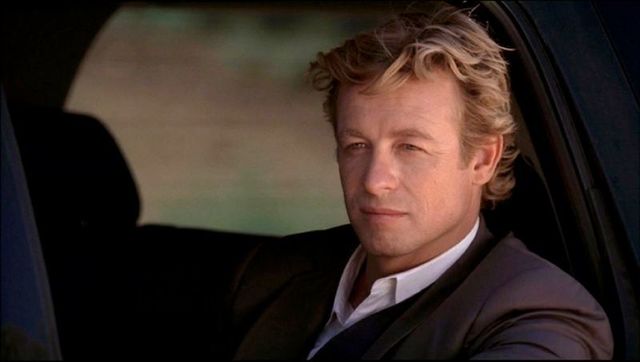 Come Castle e Bones, trasmesse per la prima volta proprio negli stessi anni, The Mentalist ha per protagonista un personaggio il cui lavoro non sarebbe strettamente collegato al mondo delle indagini criminali – in questo caso il sensitivo Patrick Jane – affiancare un professionista – qui l'agente del California Bureau of Investigation Teresa Lisbon – inizialmente reticente, con il quale è evidente fin da subito esserci una forte attrazione reciproca. Il tema degli opposti costretti a collaborare si concretizza in una dinamica spesso esilarante, che vede i protagonisti scontrarsi fin da subito sulle piccole cose, per poi dimostrare un grande affiatamento quando si tratta di agire insieme per catturare i colpevoli dei crimini più efferati.
Quello che ha reso The Mentalist una serie di successo è stata la capacità di coniugare avvincenti episodi auto-conclusivi con una trama orizzontale che si dipana per quasi tutte le stagioni, ossia quella riguardante il pericoloso serial killer noto come John il Rosso. Inoltre è facile affezionarsi ai personaggi, alle loro vite e soprattutto alle loro relazioni, a partire da quella centrale per tutta la durate di The Mentalist fra Jane e Lisbon fino a quella tra gli agenti del CBI Grace Van Pelt e Wayne Rigsby. Insomma, un police procedural equilibrato e divertente, in grado si sorprendere, commuovere e convincere gli spettatori, che hanno seguito per ben sette anni le indagini dell'affiatatissima squadra guidata da Lisbon e Jane (qui trovate altri motivi per amare la serie).
Ma di cosa parla esattamente The Mentalist? E soprattutto, come si concludono le avventure di Jane e Lisbon? Scopriamolo insieme.
La trama
Patrick Jane – il "mentalista" – è un sensitivo spesso fraudolento, le cui moglie e figlia sono state assassinate dal serial killer John il Rosso. Jane si incolpa dell'omicidio, poiché John il Rosso ha agito per vendicarsi in seguito a un intervista televisiva del mentalista, nella quale Patrick rivelava che proprio grazie al suo aiuto la polizia era riuscita a delineare il profilo del criminale.
Distrutto dal dolore e dal senso di colpa, Jane si unisce come consulente alla squadra di Teresa Lisbon, agente del California Bureau of Investigation (CBI). Sebbene grazie all'aiuto del sensitivo il CBI risolva diversi casi, il vero obiettivo di Jane quando si propone per il lavoro è quello di trovare un modo per catturare John il Rosso e vendicare la sua famiglia.
Durante le prime sei stagioni di The Mentalist si avvicendano le indagini della squadra alla ricerca di John il Rosso da parte di Jane. Dopo che finalmente il sensitivo riesce a trovare l'assassino della sua famiglia e a vendicarsi, la serie continua a concentrarsi sui diversi casi che gli agenti devono risolvere. Jane, nonostante abbia raggiunto il suo scopo, continua a collaborare con la squadra e soprattutto con Lisbon, per la quale ha sviluppato sentimenti profondi.
La fine dell'arco narrativo dedicato a John il Rosso segna un altro cambiamento importante nella trama di The Mentalist. Infatti, a partire da metà della sesta stagione, Jane inizierà a collaborare con l'FBI e la squadra capitanata da Lisbon entrerà ufficialmente a farne parte.
Il cast di The Mentalist
Il cast di The Mentalist è guidato dal magnetico Simon Baker nei panni di Patrick Jane, il mentalista, sensitivo che lavora come consulente per il CBI nella speranza che questo impiego lo possa aiutare a catturare John il Rosso (il cui personaggio è uno dei più grandi punti di forza della serie), serial killer che si è macchiato dell'omicidio della moglie e della figlia di Jane. Dotato di una grande capacità di leggere le persone, Jane spesso finge che il suo talento abbia un'origine sovrannaturale per apparire più convincente. La consulenza di Patrick Jane e la sua abilità nel comprendere la psicologia umana saranno di grande aiuto alla squadra del CBI guidata da Teresa Lisbon (Robin Tunney, già protagonista della prima stagione di Prison Break nei panni di Veronica Donovan).
Lisbon è la co-protagonista di Jane, la sua perfetta controparte e evidente interesse amoroso per tutta la durata di The Mentalist. Brillante e con i piedi per terra, Lisbon rappresenta secondo il creatore della serie Bruno Helller la normalità, contrapposta all'eccentricità di Jane.
Fanno parte della squadra di Lison gli agenti speciali Kimball Cho (Tim Kang) Grace Van Pelt (Amanda Righetti) e Wayne Rigsby (Owain Yeoman). Mentre Cho è presente fino alla fine di The Mentalist, Grace e Wayne abbandonano la squadra nella sesta stagione, per iniziare una nuova vita dopo essersi finalmente sposati.
Inoltre, a partire dalla sesta stagione, si è unito al cast Rockmond Dunbar (il C-Note di Prison Break) nei panni dell'agente speciale Dennis Abbott. Abbott convince Jane e la squadra a lavorare per il Federal Bureau of Investigation (FBI), diventando dunque il loro capo presso l'Ufficio di Austin dell'FBI. Insieme ad Abbott arriva l'agente speciale Jason Wylie (Joe Adler), analista ed esperto di tecnologia che legherà presto con Patrick Jane.
Infine, durante l'ultima stagione di The Mentalist, si unisce alla squadra l'agente dell'FBI Michelle Vega (Josie Loren, già protagonista di Make it or Break it – Giovani Campionesse), una novellina la cui permanenza nella squadra avrà purtroppo vita breve.
E ora siete pronti a scoprire come finisce la serie?
Come finisce The Mentalist?
La settima e ultima stagione di The Mentalist vede finalmente i protagonisti Jane e Lisbon impegnati in una relazione, dopo ben sei stagioni in cui l'attrazione reciproca fra i due colleghi era sempre stata palpabile ma non si era mai concretizzata. Nonostante gli alti e i bassi della coppia, arrivati all'inizio dell'ultimo episodio della serie – intitolato "White Orchids"– Jane decide di chiedere a Lisbon di sposarlo, consapevole di avere finalmente ritrovato l'amore e la felicità dopo la perdita della sua famiglia.
A questo punto il finale si divide in due storyline principali, che si rincontreranno solo negli ultimi dieci minuti dell'episodio.
Da una parte assistiamo ai preparativi dell'imminente cerimonia nuziale di Jane e Lisbon, che da fuga romantica per soli loro due piano piano prende sempre più la forma di una festa in grande stile. Lisbon infatti desidera che al matrimonio sia presente la sua famiglia, che include sia quella biologica sia quella che ha incontrato al CBI e all'FBI. Fanno quindi ritorno in The Mentalist diversi personaggi a cui abbiamo avuto modo di affezionarci nelle precedenti stagioni della serie, tra cui i fratelli di Lisbon Stan e Jimmy e, soprattutto, alcuni dei vecchi protagonisti della serie, in particolare Grace Van Pelt e Wayne Rigsby, ora sposati e genitori. I preparativi per il matrimonio procedono relativamente tranquilli, ma ormai abbiamo imparato che in The Mentalist nulla va mai liscio.
Infatti la seconda storyline dell'episodio, quella più propriamente crime, sembra poter rovinare l'idillio dei due protagonisti. L'episodio precedente al finale, intitolato "Brown Shag Carpet", aveva visto Jane riuscire a scappare dal serial killer Joe Keller jr. dopo aver fatto esplodere la casa in cui l'omicida l'aveva tenuto prigioniero. Sebbene il nostro mentalista sia convinto che ormai il pericolo sia alle spalle, scopriamo subito che Keller è in realtà sopravvissuto all'esplosione ed è in cerca di vendetta nei confronti di Jane. Dopo essere venuto a conoscenza dell'imminente matrimonio tra Patrick e Teresa, il serial killer decide che è l'occasione ideale per mettere in atto il suo piano di vendetta e così inizia a indagare per conoscere tutti i dettagli della cerimonia.
A questo punto, verso la fine dell'episodio, i due filoni di "White Orchids" si incontrano. Keller, venuto a conoscenza del luogo in cui si terrà la cerimonia, si prepara a colpire Jane. Tuttavia i futuri sposi, grazie all'aiuto della squadra e a un passo falso del criminale, capiscono che il serial killer è vivo e ha intenzione di palesarsi al matrimonio per vendicarsi. Dunque Jane, Lisbon e i loro colleghi attirano con l'inganno Keller in un'imboscata, riuscendo a catturarlo una volta per tutte.
A questo punto, scampato il pericolo, i due innamorati possono finalmente convolare a nozze circondati da tutti coloro che li amano.
Nella scena finale dell'episodio, Jane e Lisbon, finalmente sposi, sono seduti in disparte a riflettere sulla loro avventura. Mentre i due parlano, sia a noi spettatori che a Patrick viene rivelata un'ultima dolcissima sorpresa: Teresa è incinta, pertanto i due innamorati diventeranno presto genitori.
Quello di The Mentalist è dunque un finale commovente e indimenticabile, in grado di coniugare sia l'aspetto più crime della serie che quello più emotivo che ci ha fatto affezionare così tanto ai personaggi. L'avventura di Jane, Lisbon e dei loro colleghi si conclude felicemente, lasciando presagire un futuro pieno di felicità per tutti i protagonisti.