The Mentalist non può essere dimenticato!
Perché?
Perché The Mentalist ci ha insegnato a vivere e sopravvivere, perché ci ha permesso di poter pensare in maniera alternativa, perché nessuno aveva mai osato tanto.
Bruno Heller non ha fatto sconti! The Mentalist nelle sue mani si è trasformato in ferro rovente da plasmare. I temi ci sono tutti: rabbia, vendetta, compassione, azione; tutti analizzati con meticolosa devozione.
E come se non bastasse, ci troviamo di fronte anche all'aspetto romantico. Un amore diverso, che va al di là di tutto e di tutti, che non ha nulla a che fare con l'idea tradizionale. Una relazione costruita in 7 lunghi anni e che finalmente si concretizza.
In verità ce lo aspettavamo. Che i due protagonisti si mettessero insieme, che il finale rispecchiasse perfettamente i dettami dell'happy ending per antonomasia. Nonostante questo, anzi direi grazie a questo, niente nel finale è risultato noioso o banale. Abbiamo aspettato molto ed abbiamo finalmente avuto quello che volevamo da sempre. Jane e Lisbon dopo molti anni e numerose relazioni inconcludenti hanno ancora tanto da dirsi e The Mentalist, grazie a loro, non è mai stato scontato. Da serie drama si è pian piano trasformata fino ad arrivare alla conclusione lasciandoci con un sorriso, quasi a voler cancellare la tristezza che abbiamo provato scoprendo la verità nei primi episodi.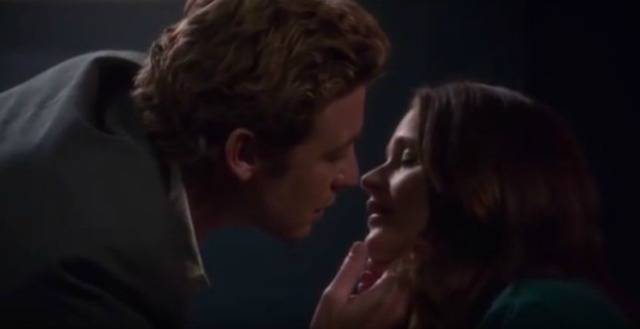 Sarebbe, naturalmente, inutile dire che la tigre in 7 stagioni ha folgorato tutti:
'Tyger, tyger, burning bright in the forest of the night what immortal hand or eye could frame thy fearful simmetry.'
A cominciare dalla scoperta dell'assassinio della famiglia di Patrick Jane che dal ritorno da un programma televisivo in cui fingeva di essere un sensitivo ritrova sulla porta della stanza di sua figlia questa frase:
Caro signor Jane, non mi piace essere diffamato, soprattutto per dello sporco denaro. Se lei fosse un vero sensitivo, invece che un disonesto piccolo verme, non avrebbe bisogno di aprire questa porta per sapere cos'ho fatto alla sua bella moglie e a sua figlia.
Da quel momento in poi cominciamo a costruire nel nostro immaginario l'oscura figura di Red John. Ad ogni episodio si ha l'aggiunta di dettagli che contribuiscono a rendere il suo personaggio sempre più lontano dalle nostre aspettative. Un volto controverso, ricco di minuscole sfumature che terrorizzano e affascinano nel contempo. Anche in questo caso l'identikit del serial killer non è quello a cui siamo stati abituati, John il Rosso è un omicida seriale che ha l'abilità di guidare una vera e propria armata, che non a caso è denominata 'The Blake Association'. I simboli del suo modus operandi riecheggiano continuamente in ogni stagione della serie.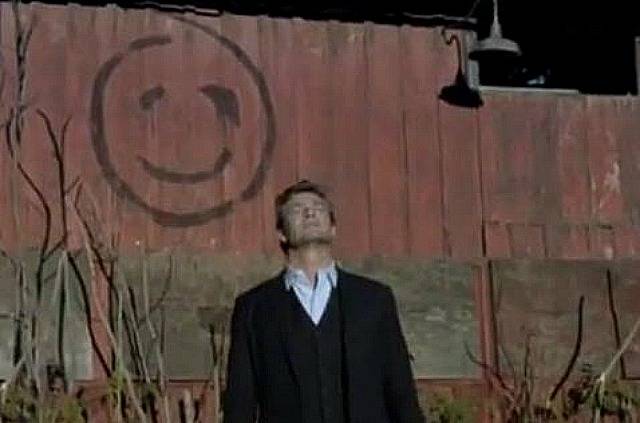 Arriviamo a chiederci quanto ancora è capace di spingersi nella sua opera distruttrice fin dall'inizio, passando per la citazione della poesia di Blake fino ad arrivare alla sua fine.  Neanche quest'ultima è lasciata al caso. Jane ha la sua vendetta e non c'è rimorso nè senso di colpa nel vedere il suo nemico lasciare questo mondo. Tant'è che la prima cosa a cui pensa dopo averlo visto ormai esanime è chiamare Lisbon, e poi farsi una bella corsetta con tanto di rallenty.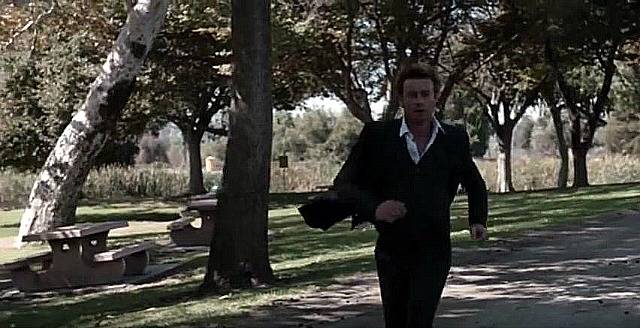 The Mentalist ci ha insegnato a metabolizzare le perdite e ad incanalare la nostra rabbia in qualcosa di più utile (come per esempio la ricerca di vendetta). Qualche volta però bisogna sfogarsi, ed è questo uno dei variegati motivi per cui ci manca tanto. I momenti bui di Patrick Jane rimarranno ben incisi nella nostra memoria come indissolubili promemoria, come a dire che anche i più grandi ogni tanto sono stanchi di resistere.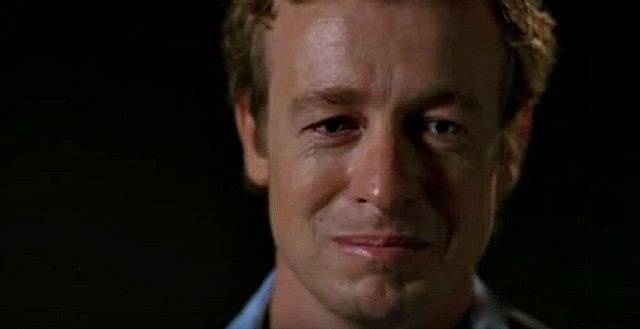 Dalle espressioni facciali di Jane passiamo a quelle di Cho, un personaggio straordinariamente simpatico, nonostante rida solo nei bloopers. E' il membro della troupe di cui sappiamo meno, ma la sua presenza è fondamentale per rendere la serie perfetta.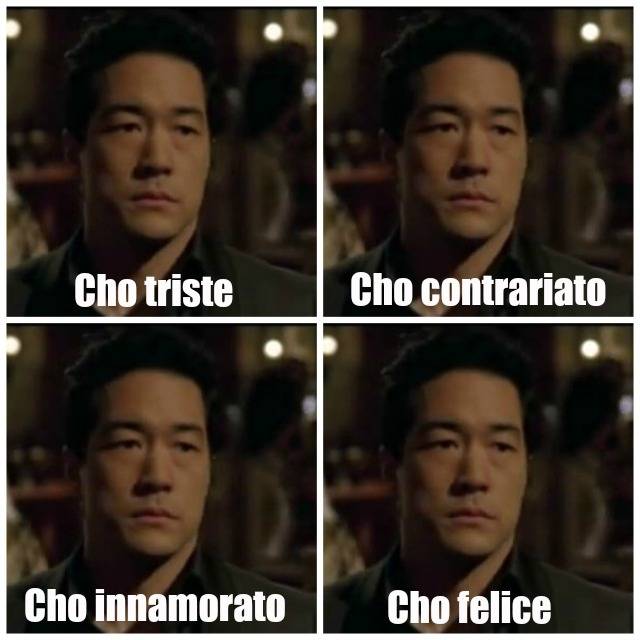 Ma non c'è solo Cho a fare da cornice a Patrick Jane ed ai suoi intrighi. Il resto della squadra fa sì che ogni episodio sia unico nel suo genere. Ognuno ha una propria storia che si intreccia con quelle degli altri e che a volte non riesce a liberarsene, come accade a Rigsby e Van Pelt.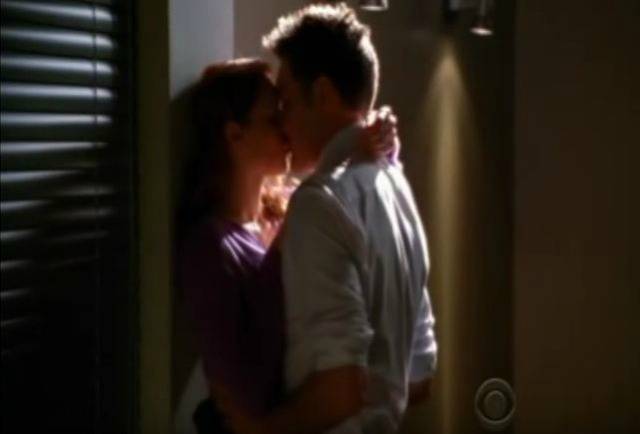 Ma The Mentalist ci mancherà anche per la sua coreografia filosofica. Le celebri frasi di Jane che inganna tutti solo per arrivare alla verità e per sfoggiare le sue monumentali doti oratorie. Ci siamo innamorati di lui per la sua storia, abbiamo tifato per vedere insieme i due protagonisti prima ancora che esistessero le OTP. E adesso ci ritroviamo a ricordare con nostalgia tutti quei momenti passati insieme a tutta la crew aspettando, virtualmente, la chiamata che avvisasse del'omicidio di qualche sventurato. Ci sono cose che però rimarranno per sempre legate a questa serie come quando guardiamo un divano o ci viene improvvisamente voglia di farci un thè.
The Mentalist è una di quelle serie che vale la pena guardare anche solo per poterla raccontare. E' un'esperienza di vita che riesce a farti sorridere e che ti insegna a guardare le cose come non hai mai fatto.
Possiamo a questo punto soltanto avere l'onore di dedicare alla serie le stesse parole che Jane ha dedicato a Lisbon…
Un particolare ringraziamento a The Mentalist Italian Fans !