# #
Seguendo la programmazione italiana, nel giugno del 2015 è andato in onda l'ultimo episodio di The Mentalist. Una Serie che con il suo intreccio ha saputo allietare per un totale di 7 stagioni lo spettatore, catapultandolo in una realtà investigativa particolare. Caso dopo caso, la Serie Tv presenta uno dei personaggi psicologicamente più controversi e intriganti nella storia della serialità televisiva (ne parliamo in questo articolo). Capace di creare una vera e propria dipendenza, la Serie entra di diritto tra quelle che hanno saputo proporre per prime qualcosa di nuovo. In modo originale, The Mentalist modifica a proprio vantaggio i soliti cliché che il genere processuale mette in scena, rendendo difficile al pubblico passarle oltre.
# #
Possibile che Patrick Jane ci abbia ipnotizzato per tenerci ancorati alla sua vicenda per l'eternità?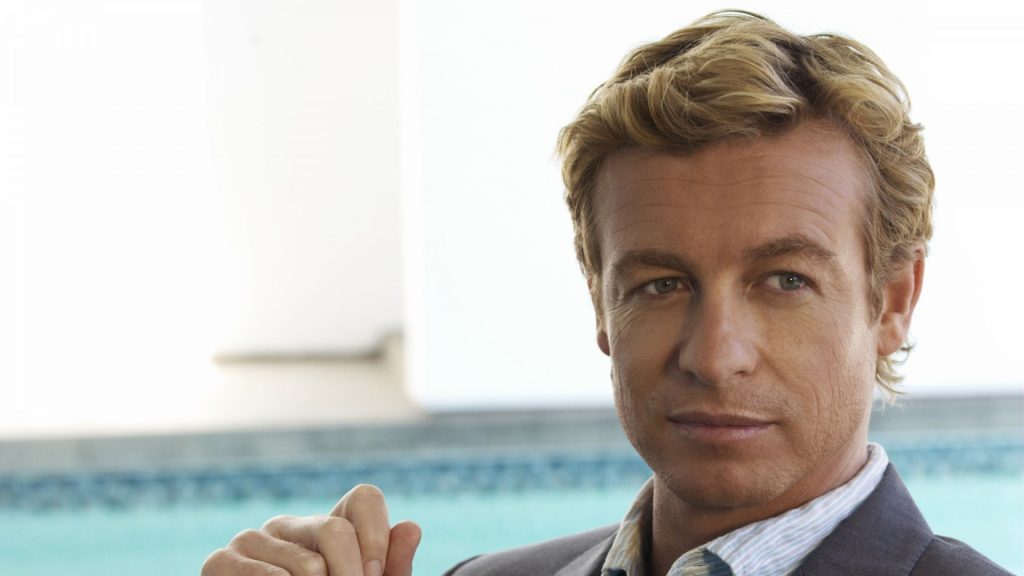 # #
Mah! Non ci è dato saperlo, ma una cosa è certa: The Mentalist ha cambiato il nostro modo di approcciarci alla vita e all'altro. A questo proposito, diciamoci la verità. Quante volte ci è capitato, dopo aver visto questa Serie Tv, di provare a "leggere" la persona di fronte a noi attraverso il linguaggio del corpo? Microespressioni, che ci sono sempre parse insignificanti, sono diventate estremamente evidenti. I movimenti involontari del corpo hanno assunto un'espressività determinante all'interno delle discussioni. Per non parlare poi dei tentativi di manipolare la mente di chi abbiamo di fronte con gesti e parole studiate.
Insomma, ammetto di essermi documentata parecchio sul linguaggio del corpo, dopo aver visto The Mentalist. Tuttavia, dopo i miei primi tentativi, molti degli amici storici si sono allontanati, credendomi una sorta di psicopatica con una strana ossessione per le braccia incrociate e per le sopracciglia corrugate. Quindi no, se posso darvi un consiglio, non fatelo! Non osservate il vostro interlocutore come se fosse una creatura mitologica mai vista sulla Terra. Se volete fare colpo, continuate a rifilare il giochetto dell'Elefante grigio in Danimarca o, se preferite, dell'Ermellino bianco in Dominica, ma lasciate perdere il linguaggio del corpo e il mentalismo.
Creata da Bruno Heller, The Mentalist racconta le vicende di Patrick Jane, consulente del CBI (California Bureau of Investigation), impegnato nella caccia all'uomo responsabile della morte di sua moglie e di sua figlia, il serial killer Red John. Sintetizzare la Serie Tv in questo modo però, è riduttivo. Infatti, a rendere più accattivante la storia intera è l'attitudine di Patrick Jane al mentalismo. Per farla semplice, Jane è dotato di un intuito infallibile e di una capacità deduttiva elevata. In grado di comprendere una persona dal tipo di tè che beve, egli è anche un maestro della manipolazione del pensiero e del comportamento.
Hall of Series ha quindi raccolto per voi 10 motivi per amare The Mentalist. Prima di procedere però, è necessario avvisarvi della presenza di alcuni spoiler all'interno dell'articolo. Pertanto, la lettura è consigliata a un pubblico di conoscitori della Serie, ma anche a chi ha il coraggio di affrontare gli spoiler senza temere la possibilità di rovinarsi la visione.
1) Simon Baker/Patrick Jane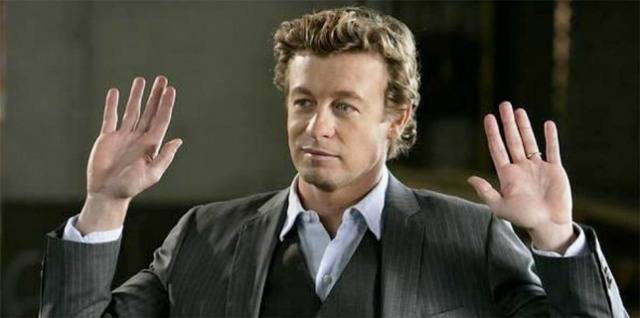 Simon Baker, l'interprete del protagonista maschile della Serie, è senza dubbio uno dei principali motivi per amare The Mentalist.
Insomma, non si tratta semplicemente del bell'australiano biondo con gli occhi azzurri, verdi, grigi (a seconda della luce!) che fa surf. Simon Baker è molto più di questo. Egli è stato capace di interiorizzare in modo sublime il personaggio di Patrick Jane, rendendolo avvincente e ricco di sfumature differenti.
Mette in scena un ruolo per niente facile. Un personaggio divorato da una evidentissima sete di vendetta, ma che allo stesso tempo collabora e si rende utile alla risoluzione di alcuni casi del CBI. Una dicotomia che Simon Baker mantiene viva nel corso di ogni stagione, riuscendo tra l'altro a servire allo spettatore una sequenza di finali del tutto inaspettati.
Simon Baker interpreta un personaggio di cui non conosciamo il passato e che non si espone. Almeno all'inizio. Sappiamo soltanto che il suo mestiere come consulente inizia un po' per caso, quando un omicida seriale intraprende un "gioco" con lui. Un gioco che per Jane diventa una vera e propria caccia a quell'uomo che ha distrutto la sua famiglia.