Con una terza stagione in arrivo il 6 dicembre 2019, The Marvelous Mrs Maisel continua a far parlare di sé, soprattutto ora che si sono appena conclusi gli Emmy Awards (che sono stati pieni di vittorie inaspettate).
Dopo la vittoria di ben quattro statuette nell'edizione del 2018, anche quest'anno la serie si è aggiudicata due premi per la miglior attrice e migliore attore non protagonista in una comedy.
Tra i personaggi secondari della serie quello di Lenny Bruce è sicuramente tra i più amati. Interpretato magistralmente da Luke Kirby, quella di Bruce, come forse qualcuno di voi saprà è una storia vera.
Non ha mai incontrato la fantastica signora Maisel (dato si tratta di un personaggio di fantasia) ma molto di quello che viene mostrato nello show è perfettamente aderente alla realtà e alla vita del famoso comico veramente esistito (come nel caso di questi personaggi).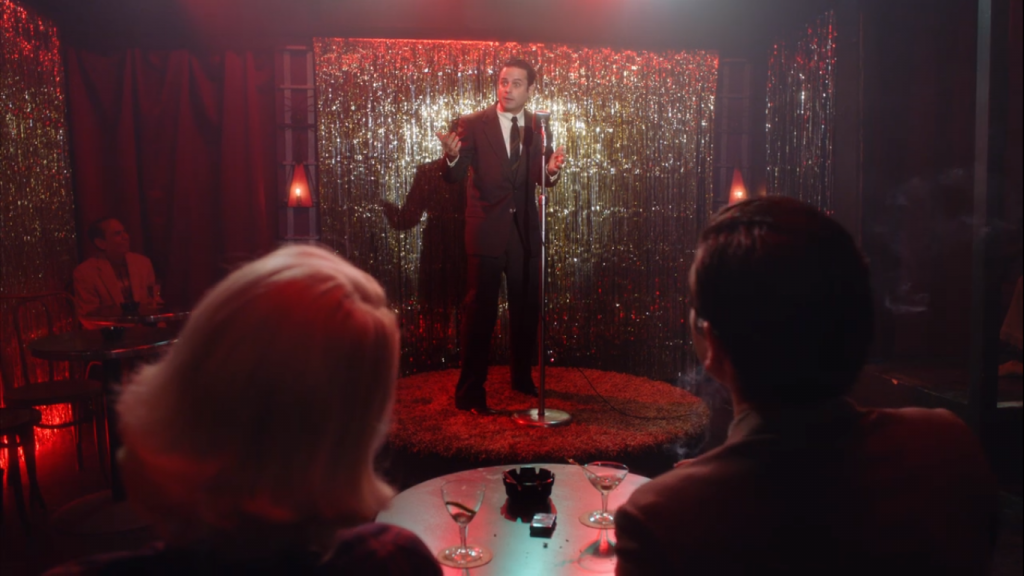 Presente fin dal primo episodio della prima stagione, Lenny Bruce è il comico che Joel Maisel decide di far vedere a sua moglie, Miriam 'Midge' Maisel, per introdurla al mondo della comicità che lui tanto ama ma che lei saprà meglio padroneggiare.
Fin dalla prima battuta del comico, Midge si innamora della sua ironia sardonica. Ammirandolo da lontano finirà per incontrarlo nuovamente quando pagherà la sua cauzione, poiché finirà in carcere reo di aver compiuto oscenità in pubblico. Il favore le verrà ricambiato una volta che anche Miriam verrà incarcerata per lo stesso reato.
Nella realtà, quella di finire spesso in carcere fu più di una semplice attitudine per Lenny Bruce. Egli infatti verrà incarcerato moltissime volte durante la sua carriera, arrivando addirittura a descrivere in dettaglio i suoi incontri con la polizia e i processi in tribunale durante i suoi spettacoli di stand-up, come esorcizzando un rituale che veniva ripetuto fin troppo spesso.
In un'epoca dove la libertà di espressione era semplice ideologia, Bruce si batteva affinché venisse finalmente rispettata e concessa a tutti, comici soprattutto.
I suoi spettacoli controversi e il suo linguaggio provocatorio, oltre a garantirgli un posto fisso in prigione, gli giovarono anche l'impossibilità di visitare nuovamente moltissime città americane. Nel 1966 era sulla lista nera della maggior parte dei night club di tutti gli Stati Uniti.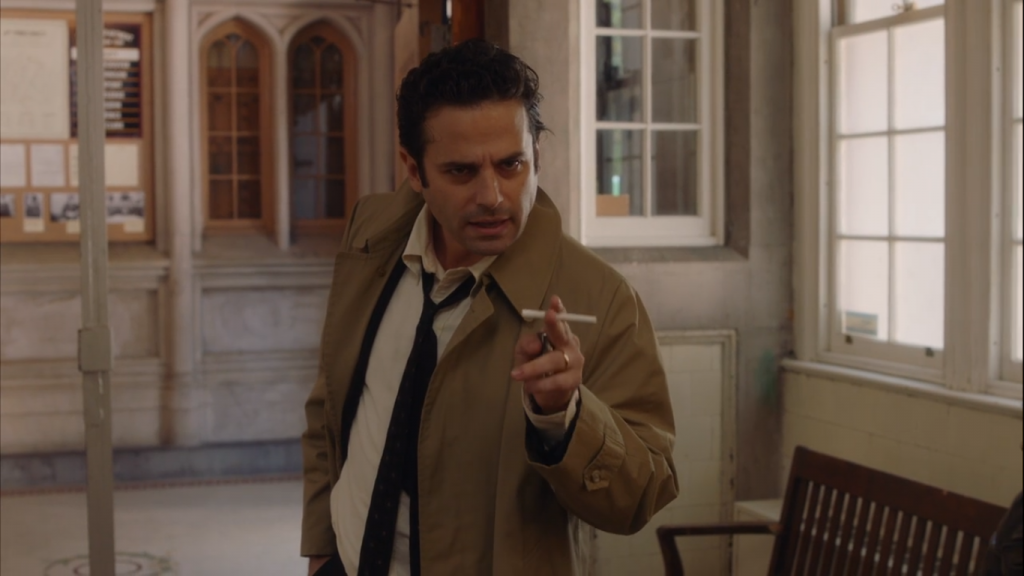 Sposatosi nel 1951 con la spogliarellista Honey Harlow, una volta deciso che avrebbe guadagnato abbastanza per entrambi, scopre suo malgrado di non avere le disponibilità economiche per occuparsi del sostentamento della sua famiglia.
Cosa fa allora il buon vecchio Lenny? Si finge prete!
Con l'obiettivo fittizio di raccogliere soldi per i lebbrosi, Bruce viene ben presto scoperto dalla polizia, ma dato che gli altri prelati non riuscirono a riconoscerlo caddero anche le accuse a suo carico.
Come racconterà in seguito lo stesso Bruce, ritornando sull'esperienza nel suo libro "Come parlare sporco e influenzare la gente", al tempo riuscì a raccogliere 8000 dollari dei quali 5500 gli avrebbe trattenuti per sé e 2500 per la comunità di lebbrosi.
Questo episodio, come quello della sua espulsione dalla marina militare, a causa di una sua esibizione comica en travesti per i commilitoni, sono solo alcuni degli esempi che meglio possono darci un'idea dell'irriverenza del personaggio.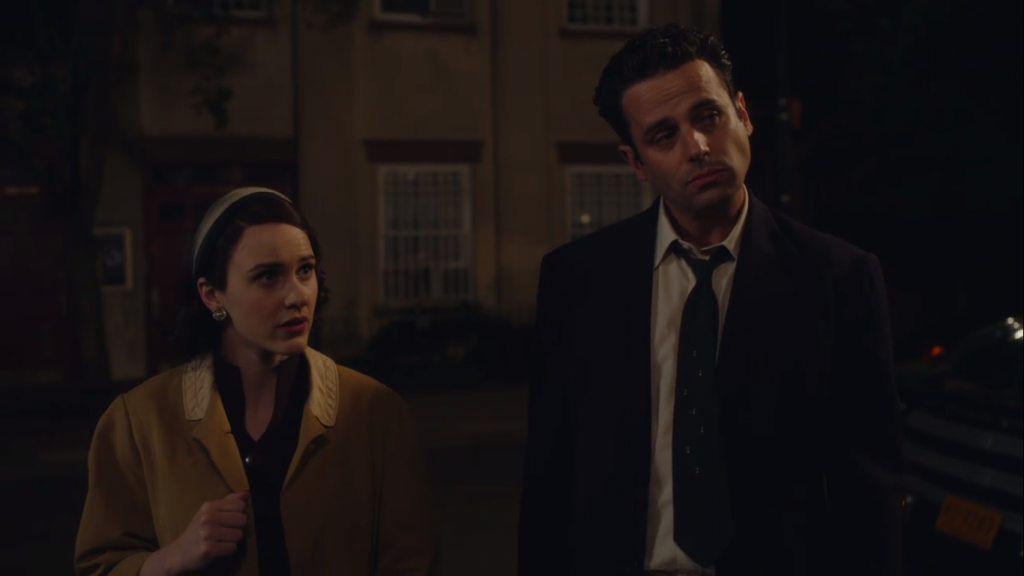 Inizialmente mito irraggiungibile, poi mentore di Midge, Lenny Bruce segue la carriera della fantastica signora Maisel dagli albori fino alla sua scalata al successo, rendendosi un ottimo collega, ma anche un ottimo amico.
Il vero Lenny Bruce ha avuto la capacità di ispirare e influenzare un gran numero di comici, aprendo finalmente le porte al mondo delle stand-up come le conosciamo oggi.
Dopo averci lasciato con lo spettacolo 'All Alone' (che nella realtà si è davvero tenuto nello Steve Allen Show) alla fine della seconda stagione di The Marvelous Mrs Maisel, Lenny Bruce sparisce dai nostri schermi, lasciandoci il dubbio se sarà possibile rivederlo o no nella terza stagione della serie.
Se ancora ignoto è il destino di Lenny Bruce all'interno della serie, ben chiaro invece è l'epilogo della sua biografia.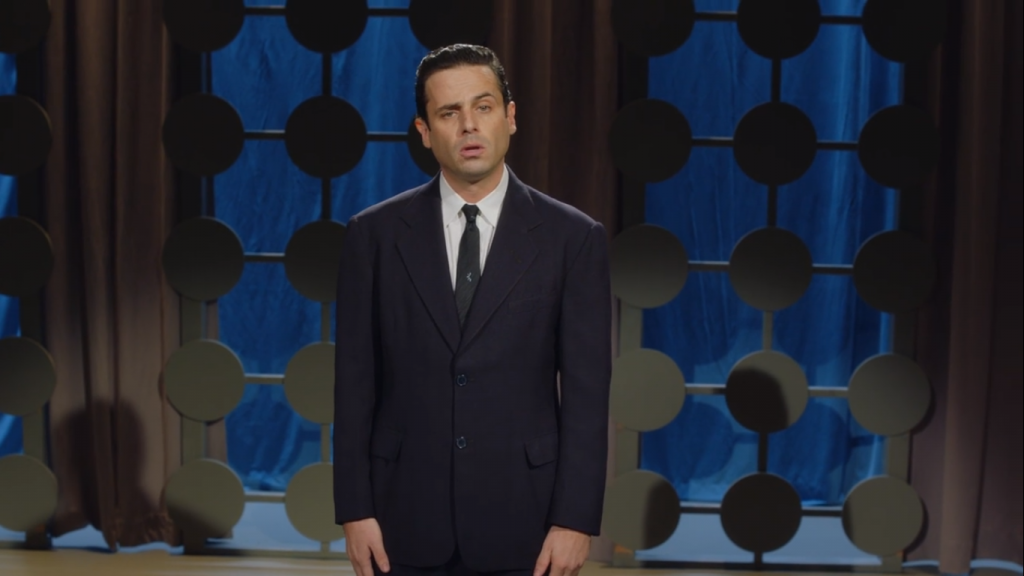 Dopo aver raggiunto una certa fama, Bruce ha avuto anche la possibilità di esibirsi in televisione (per chi ne avesse piacere, alcuni show sono facilmente reperibili su YouTube). La sua ultima esibizione risale al 26 giugno 1966, in compagnia nientemeno che di Frank Zappa, a San Francisco.
Il 3 agosto del 1966 Lenny venne trovato morto nel bagno di casa sua, probabilmente a causa di un'overdose accidentale, 'avvelenamento acuto da morfina', come dissero i media all'epoca. Aveva quarant'anni.
37 anni dopo la triste perdita, accadde però l'impensabile, come da sempre nella vita di Lenny.
Finalmente il 3 dicembre 2003 cadde la sua ennesima e ultima accusa per oscenità a seguito di una petizione sottoscritta anche da alcune celebrità tra cui figurava anche il comico Robin Williams.
A The Marvelous Mrs Maisel va dunque il merito di aver inserito un personaggio tanto iconico quanto irriverente nel cast della sua serie, affinché nessuno, in futuro, possa mai dimenticare il profondo segno che Lenny Bruce ha lasciato nel mondo della comicità.