# #
Il 14 gennaio scorso è stato rilasciato, come da tradizione, il mid-season finale di The Last Man on Earth. La Serie va dunque in pausa e ci saluta fino all'11 Marzo, dopo essersi fermata già per un mesetto a inizio dicembre. È tempo quindi di fare un bilancio su quanto visto finora in questa quarta stagione, non prima però di una rinfrescata su quanto accaduto nell'ultimo episodio. Ovviamente, SPOILER ALERT.
# #
"Ritratto Maleducato" chiude questo primo ciclo di episodi di The Last Man on Earth e lo fa come meglio non potrebbe: con un cliffhanger che sarebbe appropriato definire "succulento".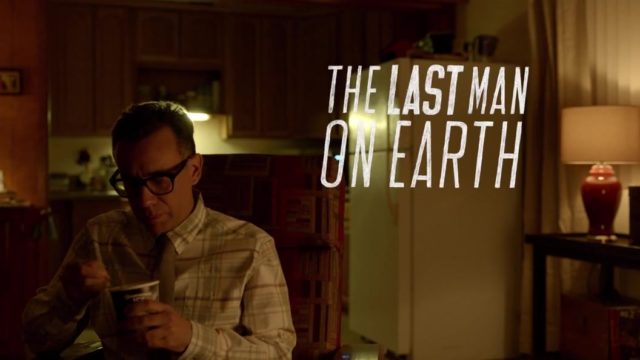 Ebbene si ragazzi, Hannibal Lecter è sbarcato a Zihuatanejo. O meglio, non proprio lui, diciamo più un suo "compagno di merende". Proprio quando lo show sembrava attraversare un momento di stasi, ecco la svolta a sorpresa tipica dello stile di Forte e co. Viene infatti introdotto un nuovo personaggio, Karl, ennesimo grottesco sopravvissuto all'apocalisse. Segni particolari: marcata sociopatia e tendenza ricorrente al cannibalismo. Una vera e propria boccata d'aria fresca per la Serie, permetteteci di dirlo. Dopo un paio di puntate fin troppo interlocutorie, l'episodio con cui ci viene introdotto questo nuovo e pittoresco personaggio riporta The Last Man on Earth ai livelli di sempre. Con queste nuove premesse e con questa nuova minaccia per il gruppo, la seconda parte di stagione promette fuoco e fiamme.
# #
L'episodio 9 si era chiuso con Tandy e Todd imbattutisi in Karl, nel frattempo travestitosi abilmente da guardia per non destare sospetti.

Senza farsi troppe domande, i due introducono la new entry al gruppo, che lo accoglie altrettanto a braccia aperte. Karl racconta loro una versione della propria storia ricca di contraddizioni e incongruenze, ma nessuno sembra curarsene più di tanto. A sorpresa, l'unico che si mostra diffidente nei suoi confronti è proprio Tandy. E non potrebbe essere altrimenti, visto che lo trova a rovistare nella spazzatura di Gale alla ricerca di un vecchio cerotto. Poco prima infatti lo strano soggetto aveva scambiato quattro chiacchiere con la "mamma" di Carol, notando una bruciatura sul dito indice della donna. Come Gary Oldman nel Dracula di Coppola, il sangue sulla ferita risveglia i suoi istinti più primitivi. Peccato per lui che Tandy, stranamente più acuto del solito nel giudicare il prossimo, noti col giusto tempismo il suo strano comportamento.
Come da copione il gruppo non dà troppo peso alle argomentazioni di Phil, ma il nostro beniamino non si perde d'animo e continua a tenere d'occhio il nuovo arrivato. Quello che era solo un sospetto diventa certezza quando coglie in flagrante la presunta guardia a farsi un tè con il cerotto di Gale, usato a mo' di biscotto. Una rivisitazione singolare degli inzupposi di mastro Banderas. A quel punto Tandy capisce che l'unico che può credergli e dargli una mano è Todd, che difatti si decide a dare fiducia all'amico.
Contestualmente continuano le ricerche di Jasper, fuggito dalla villa senza lasciar traccia. Melissa propone agli altri di smettere di preoccuparsi per lui, spiegando che è proprio l'eccessiva apprensione nei suoi confronti che lo ha spinto a lasciare casa, ma la sua idea non trova consensi. Più tardi la vedremo portare di nascosto delle provviste in un luogo indefinito, che verranno repentinamente raccolte dal piccolo fuggitivo tracagnotto. Semplice casualità o i due nascondono qualcosa?
Karl nel frattempo sembra aver individuato in Gale la preda ideale per soddisfare i propri insani appetiti e, dopo un iniziale rifiuto, si propone di dipingerle un ritratto da regalare a Erica.
Come appurato nell'episodio precedente, il killer è totalmente incapace nell'arte della pittura. Dipingere è difatti solo la fase preliminare del modus operandi attraverso il quale è solito mietere le proprie vittime.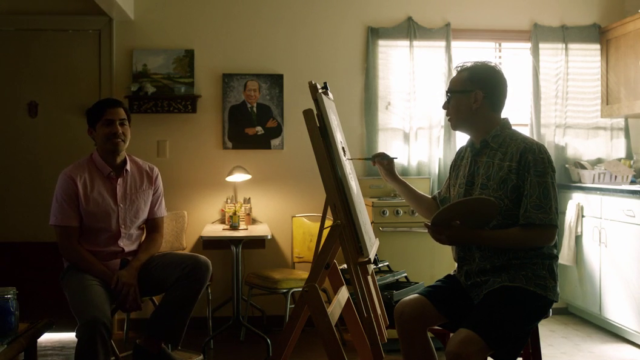 Arrivato a tanto così dal portare a termine il proprio piano, decide tutto un tratto di tirarsi indietro e, piantata Gale con una scusa, fugge via in macchina in preda alla disperazione.
Tandy e Todd tardano nell'arrivare in salvo dell'inconsapevole vittima ma riescono comunque a mettersi sulle sue tracce del fuggitivo. Finiscono così per trovare Karl in un cimitero, nascondendosi per spiarlo a debita distanza mentre cerca apparentemente di dissotterrare un cadavere. I due restano increduli nel vederlo cibarsi di resti umani, soddisfacendo in lacrime il proprio malsano istinto cannibale. Mentre inorridiscono terrorizzati, spetta a Tandy chiudere la puntata con un immancabile ooooh farts! 
The Last Man on Earth chiude dunque così la sua prima metà della sua quarta stagione, riaccendendo la miccia dell'azione che sembrava sopita fino alla 4×08.
Si avvertiva infatti un senso di rilassatezza eccessivo intorno al destino dei nostri sopravvissuti preferiti, ma per fortuna la Serie ha rimediato abbastanza in fretta. L'ingresso di questo nuovo villain sui generis si aggiunge al potenziale pericolo della bomba nel cubo di Rubik. Chissà che non sia proprio Karl a pagare dazio risolvendo il gioco e andando incontro a un triste e grottesco destino, finendo così per pagare per i suoi crimini. Quel che è certo è che Tandy non riuscirebbe a completare tutte le facciate del cubo neanche impiegandoci tutta la vita, quindi per lui possiamo dormire sonni tranquilli.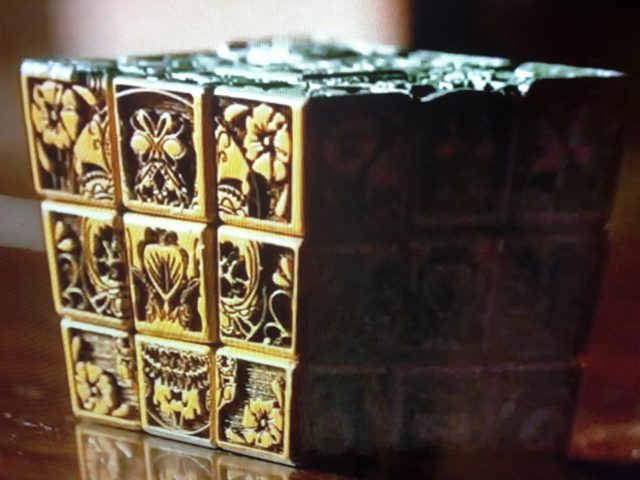 Come sempre aspettiamoci di tutto, visto che l'imprevedibilità resta la dote più preziosa di questa Serie.
Pur soffrendo di qualche momento di stanca, basta poco per sterzare e cambiare rotta date le infinite possibilità narrative che riserva l'universo dello show. La minaccia nucleare è sempre in agguato, nuovi sopravvissuti potrebbero fare capolino da un momento all'altro. Insomma, le possibilità di vivere una vita tranquilla per Tandy e compagnia sono ridotte ai minimi termini. Per nostra fortuna, verrebbe quasi da dire.
Anche in questa quarta stagione, The Last Man on Earth dimostra di dare il meglio di sé quando lavora coi flashback e si insedia in territori inesplorati nel raccontare le storie dei nuovi personaggi.
Non è un caso che le due puntate più interessanti siano la 4×05, in cui si racconta la storia della signora del cartello messicano, "La Abuela" Gordillo, e la 4×09, in cui ci viene presentato Karl. Questo espediente, se dosato a dovere, permette un po' di respiro alla storyline principale, che non potendo sempre andare a mille all'ora rischierebbe alla lunga di diventare stantia senza uno stacco ogni tanto.
Restano molti gli interrogativi che ci portiamo dietro in attesa della 4×11. Innanzitutto, saranno ancora 18 gli episodi in totale? Tutto sembra portare a questo, ma ancora non ci sono state comunicazioni ufficiali in questo senso.
Rivedremo ancora Pamela e Glenn? Non sappiamo se Kristen Wiig e Chris Elliot torneranno o meno nella seconda parte. Il loro saluto al gruppo sembrerebbe un addio definitivo, ma in questi casi il condizionale è d'obbligo.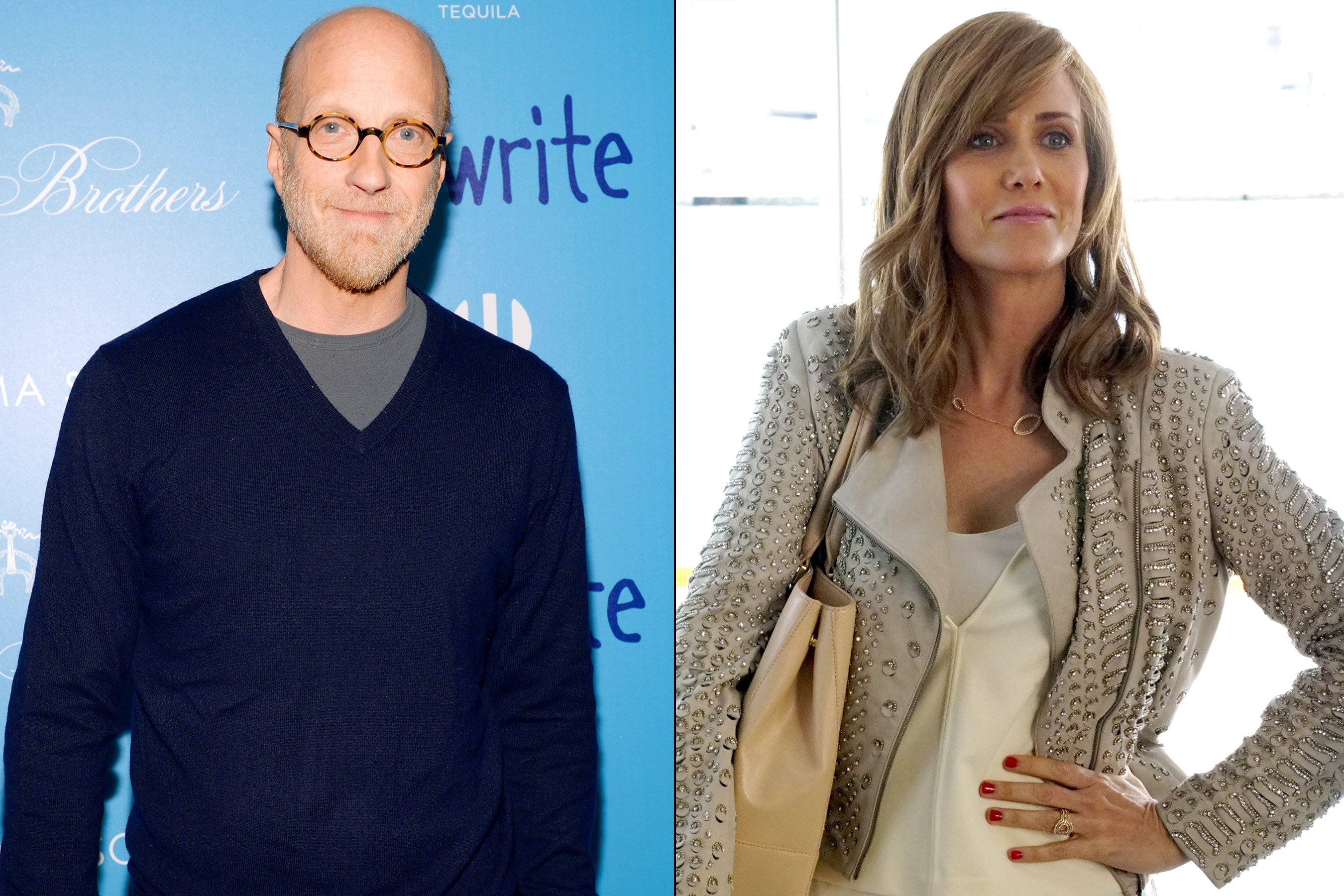 Vedremo Tandy più coinvolto nella paternità? Sono state poche le situazioni in cui il nostro si è cimentato nelle tipiche faccende da papà, e a essere sinceri ci aspettavamo molte più gag a riguardo. Anche il mistero intorno a Jasper bisognerà capire se sarà funzionale a un ennesimo allontanamento di Todd da Melissa, visto che la bionda sembrerebbe sapere dove si trova il piccolo ribelle. Il matrimonio tra Gale ed Erica invece sembra andare a gonfie vele, gelosie improvvise di Carol permettendo.
Insomma, non manca la carne al fuoco per tenere alto l'hype nell'attesa della seconda parte di stagione. Save the date: l'11 marzo si torna a Zihuatanejo.