Phil Miller è the last man on Earth, l'ultimo uomo rimasto sulla Terra.
La maggior parte di chi ha iniziato a vedere questo show sapeva poco e nulla oltre a questa inflazionata ma irresistibile premessa:
Cosa farà questa versione di Robinson Crusoe in chiave comica degli anni 2000 con l'intero mondo a disposizione come isola deserta?
Vien da sè quindi che Phil è più di un semplice protagonista, è colui che dà volto, cuore e anima a The Last Man On Earth. Se non verrete attratti dal suo magnetismo, dalla curiosità di conoscere ciò che potrebbe capitargli in ogni momento, o semplicemente dalla sua ipnotica barba hipster, è inutile che continuiate la visione già da dopo l'episodio pilota.
Chi già segue questo gioiellino di commedia distopico-grottesca (chi non lo fa provveda a recuperare, e soprattutto non prosegua la lettura, spoiler are coming) ormai sa bene che Phil non è solo nella sua folle nuova realtà. Ciononostante, il suo viaggio alla ricerca di un'impossibile normalità lo vede ancora, dopo quattro stagioni, assoluto centro di gravità di tutto ciò che orbita intorno allo show.
Quindi mettetevi comodi nella vostra
piscinetta di Margarita
, non prima di aver messo su il vostro pezzo preferito dei
Kinks
; ecco i 10 motivi per cui è impossibile non amare Phil Miller.
1)  Will Forte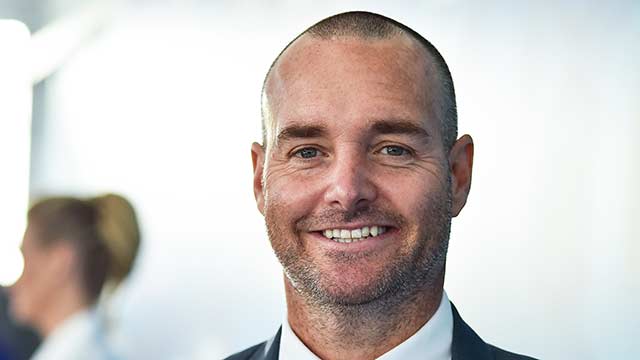 Creatore, produttore esecutivo, sceneggiatore, protagonista.
Phil è Will Forte e viceversa, è il deus ex machina di The Last Man On Earth.
È stato capace di creare un nuovo paradigma originale sul tema "ultimo uomo", parodiando gli stereotipi hollywoodiani più recenti e famosi, da Cast Away a Io sono Leggenda. Riprendendo nel look, almeno inizialmente, il Robinson Crusoe di Defoe, ha dato vita a un  personaggio dotato di propria identità, con un carattere ambiguo in continua evoluzione. La sua versatilità, il suo particolare e ricercato senso dello humor, il suo sottoporsi a trasformazioni fisiche con look ai limiti dell'improbabile, fanno di Phil Miller un unicum nell'attuale panorama comico televisivo. Merito di Forte, dimostratosi ottimo attore (ma grazie a Nebraska di Alexander Payne già lo sapevamo) e brillante showrunner (in coppia con Dan Sterling).