Nella seconda stagione di The Handmaid's Tale non sono mancati i momenti di forte emozione. Questa Serie Tv ha la particolarità di saper muovere qualcosa in noi, di farci riflettere, emozionare e indignare a un livello che, possiamo dirlo, nessun prodotto seriale aveva ancora raggiunto. Ed è senz'altro merito delle straordinarie interpretazioni delle sue attrici e attori protagonisti, che sono stati giustamente riconosciute con la consueta valanga di nomination agli Emmy. Ma è anche merito di una scrittura sopra le righe, perfetta, empatica, mai banale, capace di disegnare un vero e proprio universo di orrore in cui si celano i sentimenti più puri.
Le scene di questa seconda stagione di The Handmaid's Tale che ci hanno fatto rabbrividire sono veramente tante.
Sceglierne solo 5 non è stato facile, ma abbiamo raccolto per voi quelle più significative e più ricche di spunti di riflessione.
1. LA FINTA IMPICCAGIONE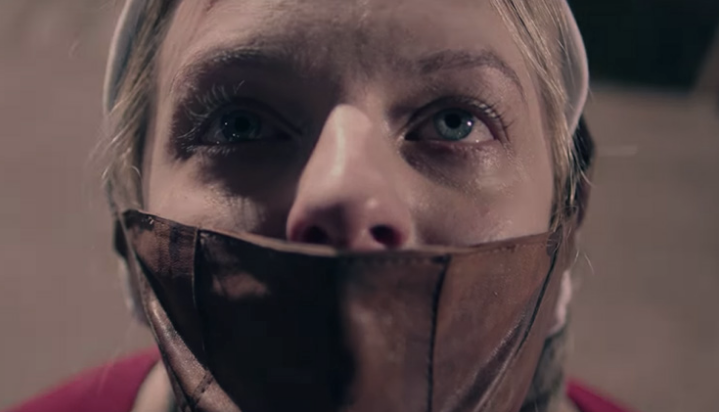 Una scena che, personalmente, mi ha tenuto incollata alla sedia con la pressione a mille e il cuore che batteva fortissimo. Non perché pensassi veramente che June sarebbe morta (lo sanno anche i muri che il protagonista non muore mai), ma per il fatto che era talmente ben fatta e reale che non ne ero sicura al 100%. E in ogni caso, anche solo vedere una delle Ancelle morire così sarebbe stato terribile. Una scena che dipinge in maniera brutale e magistrale tutta la disumanità di Gilead, complice anche la struggente colonna sonora. Le Ancelle sono trattate come carne da macello, come agnelli al cospetto del boia, strattonate, insultate, private anche dello sfogo del pianto e delle urla da quei bavagli agghiaccianti.
Radunate come bestie, contemplando la loro morte imminente con il solo conforto di potersi guardare negli occhi un'ultima volta e tenersi la mano. E proprio quando pensano che la fine sia arrivata, ecco la beffa: è la vita la loro punizione. E non potrebbe essere altrimenti in un regime come quello di Gilead che disprezza le donne al punto da spingerle a desiderare e abbracciare l'idea della morte, piuttosto che quella della vita.