Cominciamo subito col dire che la seconda stagione di The End of the F***ing World è buona. Regge bene, la storia è scorrevole, perfettamente coincidente con il primo finale di stagione e i due protagonisti, James e Alyssa, sono ancora i ragazzi disadattati e "psicopatici" che abbiamo amato.
Eppure non è tutto oro quel che brilla, perché se è vero che un esperimento è vincente nella sua prima esecuzione, se vuole continuare a esserlo deve alzare l'asticella e osare di più, altrimenti il risultato può non essere dei migliori.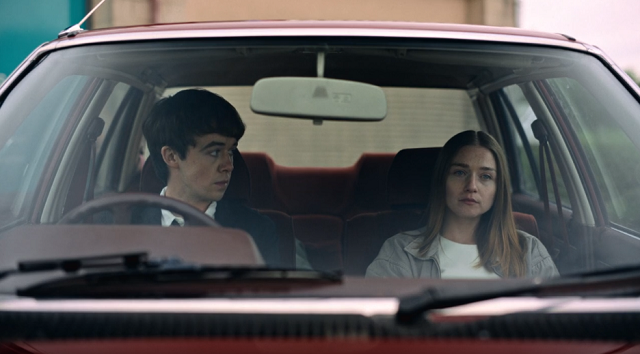 Sono passati due anni dalla prima stagione di The End of the F***ing World, ed eravamo rimasti con il fiato sospeso.
Abbiamo osservato Alyssa disperata guardare il suo amato fuggire e un colpo di pistola, seguito dal buio di un epilogo aperto ma efficace.
Parlo di efficacia perché tutta la storia di James e Alyssa si fondava su un'interminabile fuga da un mondo che gli stava stretto e non era confacente alla loro identità (qui la nostra recensione in merito). Il finale di stagione instaurava il dubbio, e con esso la possibilità di confronto, sia con gli altri che con se stessi, subito dopo aver visto la puntata.
La rincorsa verso un'ipotetica libertà era dipinta pericolosa come lo sparo di una pistola, ma allo stesso tempo ignota come il nero di uno schermo che non vuole dirci altro. La stagione si presentava auto conclusiva, e seppur con un finale aperto, perfetto per la sua trama.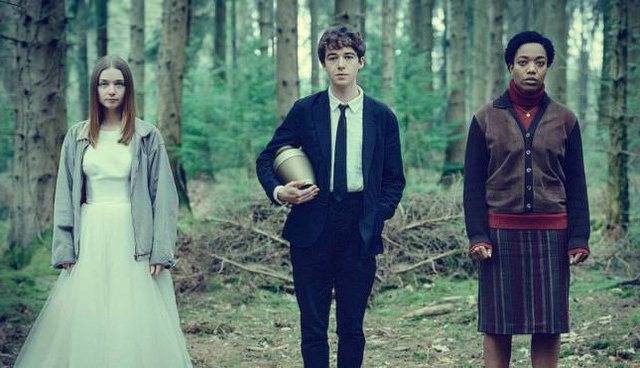 Invece no. Abbiamo dovuto a tutti i costi sapere, e gustarci una seconda stagione: ottima per intrattenersi in una fredda e piovosa giornata autunnale, in cui abbiamo poca voglia di uscire di casa, ma nulla di più. In questo secondo atto The End of the F***ing World si presenta come una sbiadita fotocopia della prima stagione.
Stessi problemi irrisolti, stessa ironia e stessi personaggi. Le relazioni tra i personaggi sono sempre grottesche, ma stavolta rischiano di scivolare nella ridondanza, invertendo il senso di marcia e trasformando ciò che era un punto di forza in un'esagerazione.
È tutto uguale e con poche evidenti novità, persino il sentimento tra i due protagonisti era ben chiaro già dalla prima stagione. Inoltre non c'è alcun tipo di profondità narrativa (o quasi) ma solo il chiaro e diretto intento di voler "concludere" una storia che non aveva bisogno di essere conclusa.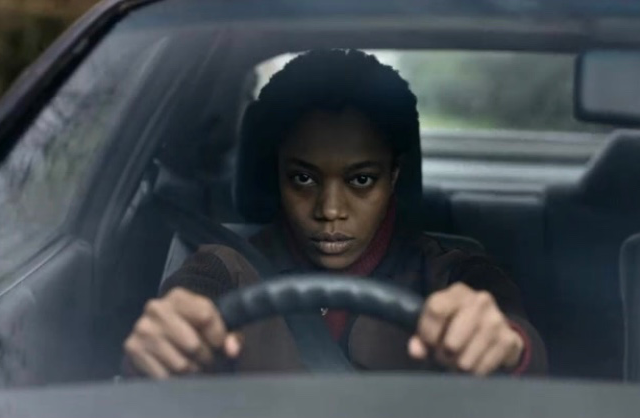 A differenza del primo capitolo, questa volta si ha la sensazione che la serie tv non lasci nulla a chi la guardi.
E in questo triste risultato non è esente neanche la critica alla società, che rispetto a prima perde qualche colpo. Il nemico non è più una visione diversa delle cose, e un macrosistema in cui James e Alyssa annaspano, ma la new entry Bonnie. Parliamo di una ragazza in collera con i due ragazzi per aver ammazzato l'uomo che amava. Il nuovo villain è una figura che si inserisce bene per il tipo di teen drama che stiamo vedendo, anche ben scritto, la quale ci mette di nuovo di fronte al dramma familiare. Tuttavia rispetto alla profondità della prima stagione, non è all'altezza, proprio per ciò che rappresenta: un cliché già visto e rivisto. Bonnie, umiliata per anni dalla madre e ossessionata dall'immagine che aveva del suo amato, non accenna mai a voler osservare la realtà dei fatti. È pilotata dalla rabbia e brama solo vendetta, per poi ovviamente rendersi conto dello sbaglio poco prima di premere il grilletto, regalando un apparente lieto fine allo show.
Un'analisi psicologica un po' spicciola, così come lo è l'empatia che i due protagonisti provano verso Bonnie, avendo a loro a volta ucciso un uomo. C'è invece da sottolineare una bella nota di merito per il tormento di Alyssa, la quale non riesce a gestire i suoi sentimenti e soprattutto i demoni che la tormentano, dopo quel terribile incidente alla casa del professore.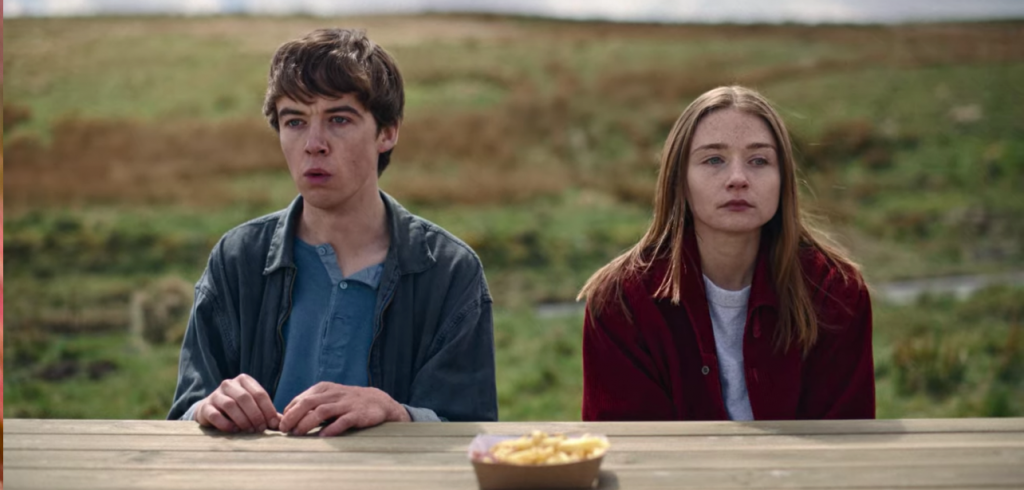 Così il lieto fine diviene, come accennato sopra, solo apparente. Assume invece l'immagine di due ragazzi nuovamente sconfitti, ancora una volta schiavi del mondo in cui vivono e dal quale non riescono a fuggire.
Questa volta James e Alyssa hanno smesso di correre, sono seduti su una panchina e osservano un bellissimo panorama, con l'anima a pezzi. Vivi, insieme, ma di nuovo al punto di partenza, senza possibilità alcuna di lasciarsi tutto alle spalle.
Nella sua dolcezza questo finale è molto più tragico del primo, ma questa volta meno efficace e senza il beneficio del dubbio.
Leggi anche – The End of the F***king World 2×08: insieme possiamo farcela