Attenzione, evitate la lettura se volete evitarvi spoiler sulla seconda stagione di The End of the F***ing World
Hey Alyssa, come stai? Spero bene, vero?
Mer*a! Un inizio patetico. Non sono mai stato bravo a fare queste cose, ma mi tocca, perché non penso avrò mai il coraggio di dirti la verità, quindi lo scrivo in questo pezzo di carta, sperando tu possa capirmi.
Oggi è passata tua madre a farmi visita in ospedale; ti confesso che è una tipa davvero stramba, vestita tutta di rosa e un sorriso inquietante stampato in faccia. Pensavo fosse venuta per accertarsi che stessi bene e invece è stata la regina delle stro**e, mi ha praticamente costretto a scrivere quella dannata lettera che probabilmente a quest'ora avrai già letto.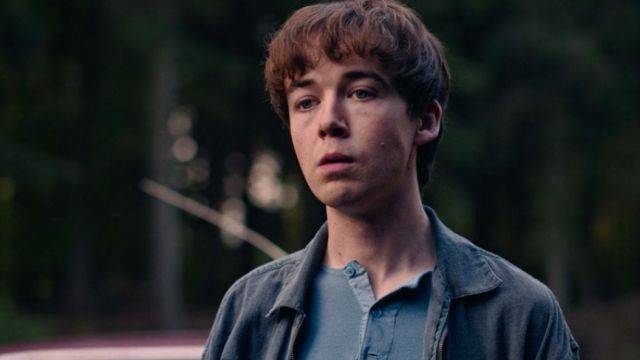 Ho chiesto subito di te, ma lei mi ha interrotto: mi ha detto che ti ho rovinato la vita. Beh, dovresti vedermi Alyssa, qui è un completo schifo, tutto, ogni cosa!!! Mio padre non fa altro che mangiare, piangere e cristo…spesso lo fa nello stesso momento e solo vederlo in quello stato mi disgusta. Le infermiere mi passano yogurt insipidi e scaduti, e soprattutto ho delle lesioni…insomma…credo, e forse il mio amico laggiù non funziona bene. Ad esser sincero non lo so, non sono stato molto attento quando mi è stato riferito, mi sembra solo di vivere in una prigione.
Ma non penso davvero quelle cose che hai letto, come potrei Alyssa, non dopo tutto quello che abbiamo passato. Abbiamo mandato a quel paese i nostri genitori, la nostra vita e ci siamo messi in gioco, lo abbiamo fatto insieme. Siamo fuggiti, e abbiamo capito davvero chi siamo.
Abbiamo ucciso un uomo Alyssa, anzi l'ho ucciso io, non pensare che per me possa essere facile. E' vero si, mi affascinava uccidere animali, mi piaceva, lo trovavo divertente. La morte aveva un impatto strano su di me, il motivo poteva essere il suicidio di mia madre, a ripensarci oggi è possibile sai? Ma non voglio dare la colpa ai miei drammi familiari. Il fatto è che per un essere umano è stato diverso; caz*o se lo è stato, ho capito che non era un gioco.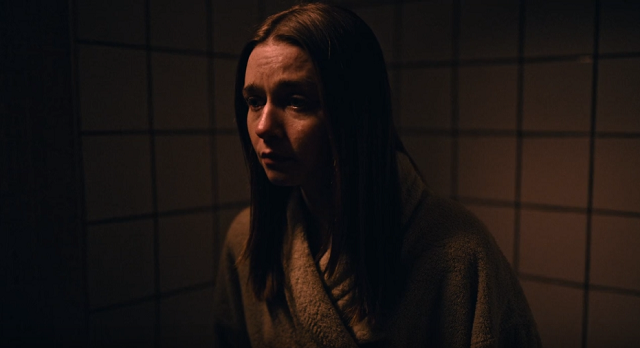 E quindi sappi che ti capisco. Se posso averti fatto del male, mi dispiace, di tutto. Avevamo quasi raggiunto la nostra libertà, te lo ricordi? Profumava di "mer*a di vacca", lo dicesti proprio tu. Era davvero figo, mi piaceva. Soprattutto mi piaceva farlo con te, ma ora siamo tornati al punto di partenza: abbiamo addirittura il divieto di vederci. Dovevamo lasciar perdere tuo padre, gli adulti sono un branco di str**zi falliti. Però sono stato strafelice di andare da lui, perché l'ho fatto per te Alyssa.
Per tutta la durata della nostra fuga ho pian piano capito chi realmente io fossi, e tu per me sei stata di grande aiuto in questo. Ci capiamo, lo abbiamo sempre fatto e siamo una squadra. Per questo e mille altri motivi mi ha fatto male oggi scriverti quelle parole, probabilmente però ha ragione tua madre, non so se davvero tu stia male, quindi mi sono fidato.
Perché in fondo in fondo, penso che tu stia male Alyssa. Forse è questo il motivo che mi ha spinto a non opporre resistenza, e per lo stesso motivo, non ti verrò a cercare. E poi ora rideresti davvero di me; sono su una caz*o di sedia a rotelle, anche volendo, mi sarebbe difficile.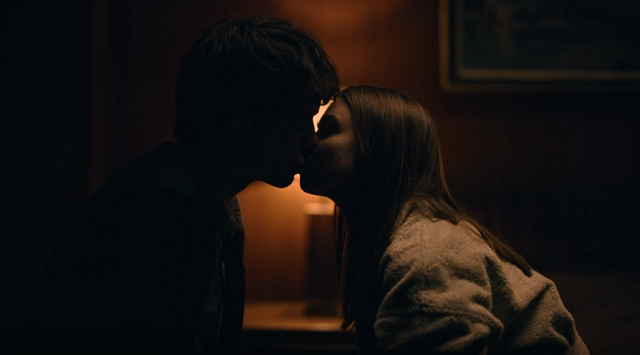 Beh se mi vedresti capiresti, solo tu riesci a farlo. Se c'è una cosa che ho davvero capito in tutta questa mer*a in cui sguazziamo è che provo qualcosa per te. Assurdo!! Non credevo potessi sentire certe cose, e invece le sento. Le parole mi si strozzano in gola al solo pensiero di non vederti, e quindi spero che un giorno leggerai questa lettera; la lettera autentica e non quella che ti ha portato a casa tua madre.
Beh allora, te lo scrivo senza giri di parole, ti amo Alyssa. Si, cioè…è strano dirlo, ma ti amo davvero. E' come…come osservare il mare da una spiaggia, scappando da tutto e tutti. Come rubare una bruttissima camicia a fiori e non vergognarsi di indossarla davanti a te, o come far esplodere una macchina dopo aver cantato insieme. Insomma è come tante cose stupide, ma divertenti.
Ti amo e spero che appena uscirò da questo maledetto ospedale, le cose per noi andranno meglio, anche se separati. Senza più problemi e nessuna disavventura. Mi immagino seduti su una panchina, sognando una nuova fuga insieme.
Addio Alyssa.
The End of the F***ing World 8×02 –Insieme possiamo farcela