Trasmessa da Netflix a partire dal 5 gennaio 2018, The End of the F***ing World è tratta dall'omonimo fumetto di Charles Forsman e narra della vita di due ragazzi, James (Alex Lawther) e Alyssa (Jessica Barden) che decidono di fuggire dalle loro famiglie per un viaggio fuori dagli schemi, all'insegna di furti, atteggiamenti sociopatici, immoralità e comportamenti sconsiderati. Sono in totale 8 puntate dalla durata di circa 20 minuti l'una.
Fin dal momento in cui The End of the F***ing World è stata resa disponibile su Netflix, ha riscosso un enorme successo ed è diventata in brevissimo tempo il nuovo fenomeno alla "13 Reasons Why" del 2018. Tanto che già si parla di una seconda stagione e in molti non sono d'accordo. Ma perché tutto questo? Forse perché The End of the F***ing World è la realizzazione di uno dei sogni più ricorrenti, ovvero la fuga dalla noiosa e borghese vita di tutti i giorni.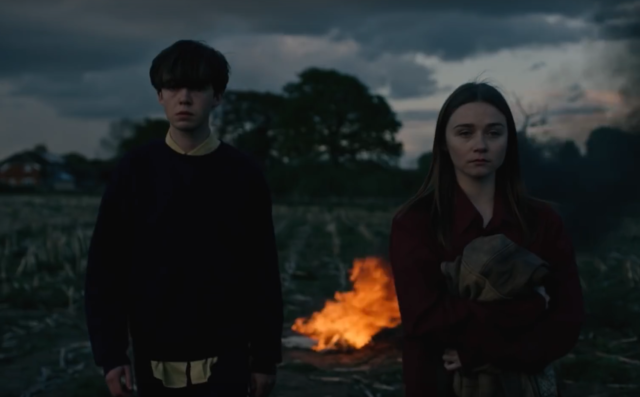 L'introverso James sta cercando la sua prossima vittima, uccidere infatti piccoli animaletti non gli basta più. Ecco spuntare allora sul suo cammino Alyssa, una ragazza strana quasi quanto lui che si aliena da tutti quelli che la circondano con il suo atteggiamento cinico e nichilista. Insieme, in maniera assolutamente surreale, si imbarcano per un viaggio alla Bonnie e Clyde, alla ricerca di un'avventura che possa dare loro un senso, due ragazzini inesperti, sommersi di desideri che non riescono a comprendere.
Il viaggio di James e Alyssa nel mondo fuori diventa quasi metafora di quel doloroso e penoso passaggio dall'infanzia all'età adulta. L'ultimo disperato tentativo di voler sperimentare e vivere un'avventura prima di essere catapultati nella realtà. 
Sono due teenager che non si capiscono e non capiscono le regole del mondo attorno a loro. L'unica certezza diventa quindi il legame sincero che li lega, fin dal primo incontro, e che con il passare delle disavventure lungo il viaggio on the road si intensifica. Una storia d'amore non convenzionale e nata dal bisogno di non rimanere soli, in un modo le cui regole appiano come enigmi sadici.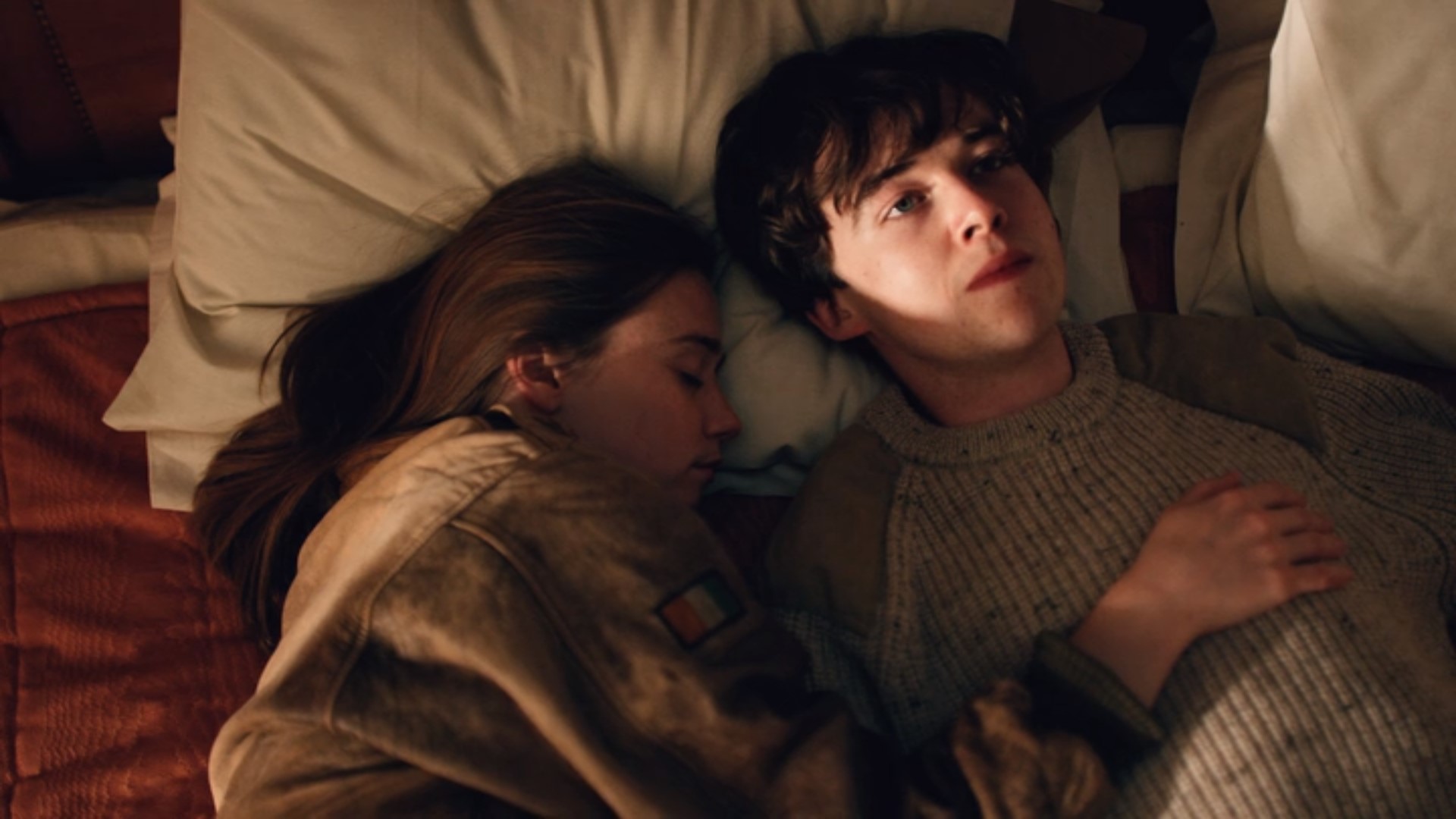 Un viaggio on the road che ha il sapore di un Tarantino britannico ma con un'attenzione per i sentimenti che anche se non si vede c'è. 
E man mano scopriamo di più riguardo ai protagonisti grazie ai flashback. Vediamo così il tragico suicidio della madre di James quando questi era solo un bambino, l'evento l'ha ovviamente destabilizzato e segnato profondamente facendogli credere ingenuamente di essere uno psicopatico. Come una malattia autodiagnosticata. L'amore che prova per Alyssa e il pensiero finale rappresentato per James l'aver affrontato e superato finalmente il trauma. Alyssa, d'altro canto, vuole solo fuggire da una casa che non sente propria in cerca di un'altra casa che lei idealizza nella figura del padre ribelle e senza pensieri. La realtà si scontra con la fantasia e Alyssa cresce.
Quello che sicuramente ha conquistato gran parte del pubblico è l'utilizzo dei monologhi interiori, con i quali i due ragazzi possono esprimere liberamente non solo i propri pensieri ma soprattutto le proprie paure, speranza e il modo in cui percepiscono il mondo esterno. Risulta quindi più semplice entrare in empatia con James e Alyssa perché i loro pensieri potrebbero essere anche quelli dei nostri IO diciassettenni. Dal desiderio di uccidere all'istinto protettivo c'è una strada intera da percorrere, una strada che riusciamo a vivere non solo come spettatori esterni ma come partecipanti proprio grazie a quel continuo flusso di pensieri.
La musica indie, in combinazione con l'ampio scenario della Gran Bretagna usato come sfondo per il viaggio, rende The End of the F***ing World una sorpresa visiva e uditiva, in aggiunta a una estetica presa direttamente dai fumetti. Una storia che grazie ai venti minuti non si perde in chiacchiere ma crea un percorso dritto fino alla conclusione ambigua ma giusta. Perché diventare grandi è davvero la fine del mondo e una gran c***ata.