Attenzione: evitate la lettura se non volete imbattervi in spoiler sulla prima stagione di The End of the F***ing World
Una frase perfetta al momento giusto: "Ho appena compiuto 18 anni, e credo d'aver capito cosa significano le persone per gli altri". Un storia perfetta nelle sue imperfezioni, quella di James e Alyssa. Un finale perfetto nella sua essenzialità, quello di The End of The F***ing World. E allora perché andare avanti con una seconda stagione? La risposta è fin troppo banale, e chiunque sia stato su un qualunque social negli ultimi giorni la conosce: non si parla d'altro ed è piaciuta praticamente a tutti. Effetto Netflix, si potrebbe dire. Perché la serie tv britannica, tratta dal fumetto di Charles Forsman, era già andata in onda nei mesi sulla sempre visionaria Channel 4 (la stessa di Black Mirror e The IT Crowd), ma non aveva trovato un'accoglienza positiva da parte del pubblico, piuttosto freddo. Tuttavia, non appena è sbarcata su Netflix, le recensioni si sono sprecate di pari passo con l'entusiasmo dei binge watcher di tutto il mondo, estasiati di fronte all'adattamento televisivo di Charlie Covell. "The End of The F***ing World è bellissima". "The End of The F***ing World ha ancora molto da dire". "The End of The F***ing World ha bisogno di una seconda stagione, ora". Ma è vero? Probabilmente no.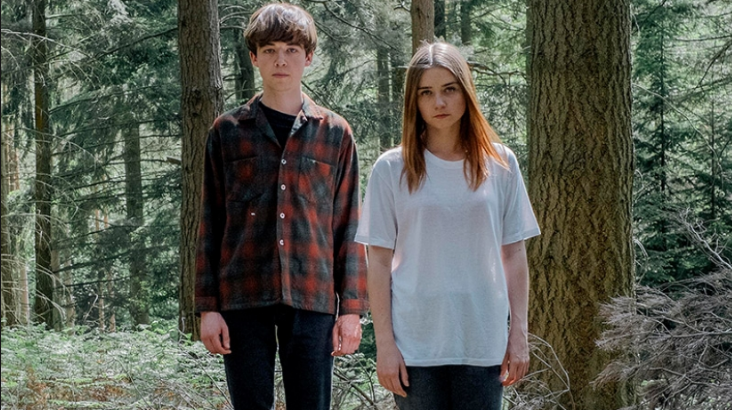 Partiamo da due presupposti. Il primo è che la serie non è ancora stata rinnovata ufficialmente, ma le parole dei creatori lasciano intendere che succederà, con o senza Channel 4. Il secondo è che il pubblico non attende altro e si è fatto trascinare dal prevedibile cliffhanger che ha tenuto in sospeso l'esplosione di uno sparo. Un espediente narrativo visto e rivisto svariate volte. A differenza del resto di The End of the F***ing World, scritta con grande originalità e messa in scena ancora meglio. Con un finale, racchiuso nelle ultime parole di James, che ha chiuso un cerchio, definitivamente. E che ci fa pensare che questa bella avventura di tre ore scarse sia bella così e abbia detto tutto quello che c'era da dire. Il "testamento" del protagonista maschile, in fuga per salvare l'amata Alyssa, è la chiusura ideale di un cerchio che si era aperto così: "Mi chiamo James, ho 17 anni e penso di essere uno psicopatico". La folle fuga da un mondo nel quale due adolescenti dal background complesso non trovavano un posto ha permesso ad uno di capire di non essere uno psicopatico, ma un normale ragazzo che non sapeva rapportarsi al meglio con le proprie emozioni, e all'altra di fare altrettanto, uscendo dal guscio di un mito genitoriale inconsistente nella realtà.
The End of the F***ing World ha racchiuso in uno spazio ridotto sogni, emozioni e difficoltà di una generazione dai riferimenti in bilico, ostaggi di famiglie incapaci di relazionarsi ed entrare in empatia con loro. La voglia di uccidere di James è, nel contesto di una dark comedy sui generis, la necessità di fare a pezzi un mondo liquefatto, disciolto (anche) da una paradossale barriera comunicativa alzata dall'esplosione dei mezzi di comunicazione di massa. Altrettanto si può dire di Alyssa, che cerca le sicurezze in un ideale inconsistente e avrebbe, semplicemente, bisogno d'esser compresa da qualcuno che parli la sua stessa lingua. L'incontro tra i due è il punto focale di una fuga che riscopre l'essenzialità delle relazioni umane nella tenerezza di un abbraccio ed elude ogni altro schema. Una storia sincera e cinicamente realistica, brutale e allo stesso tempo romantica. La corsa finale di James è l'espressione di una libertà sopita per anni, e il finale perfetto di una storia perfetta. Lo dimostra la triste conclusione del fumetto, nel quale il ragazzo, seppure in circostanze differenti, muore e si sacrifica per la sua amata.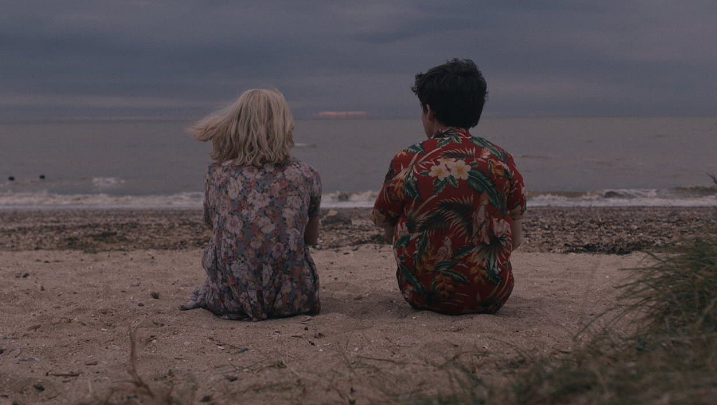 Avremmo voluto vedere questo? Forse no, perché il legame creatosi con la coppia ci avrebbe distrutto, ma sarebbe stato giusto così. The End of the F***ing World, invece, ha scelto di regalarci un finale più aperto, facilmente aggirabile con una seconda stagione. Il colpo di pistola non ucciderà James, ed è improbabile che i due riescano ad evitare l'arresto (soprattutto lui). Da quali presupposti partirebbe la seconda stagione? Da un James incarcerato che porterebbe avanti la relazione con Alyssa? Oppure con un sequel ambientato chissà quando che racconterebbe la storia dei due ragazzi dopo l'esperienza traumatica? Oppure sarebbero ancora in fuga, sfuggiti dalla polizia in modo rocambolesco? Tutto è possibile e ogni cosa, o quasi, ci lascerebbe perplessi. Perché The End of the F***ing World è una storia di nascite, morti, rinascite ed espiazioni, concentrata in tre ore con armonia, dinamismo ed introspezione. E diciamolo: un secondo atto rischierebbe di rovinare tutto in nome di un franchise da sviluppare e sfruttare a prescindere dalle esigenze narrative del racconto. Gli sceneggiatori sarebbero pronti a sorprenderci ancora? Abbiamo più di un dubbio, e una sicurezza: The End of the F***ing World è una fottuta genialata che ci ha emozionato fottutamente. Vogliamo davvero rischiare di vivere una fottuta delusione?
Antonio Casu