Una macchina incidentata e due sociopatici posti l'uno di fronte all'altro, inizia così la terza puntata di The End of the F***ing World. Un episodio articolato intorno alle paralisi mentali che si frappongono tra la necessità di dire qualcosa e l'incapacità di farlo.
Perché più devi dire e più è difficile parlare?
Inizia a costruirsi un percorso di sentimenti taciuti e scuse abbozzate, miscelati in uno scambio di sguardi che nasconde il legame indissolubile tra due inconsci adolescenti costretti a crescere troppo in fretta.
Nella prima stagione Alyssa e James erano la minaccia di loro stessi, immersi nella sconsideratezza del brivido e nella necessità della fuga, ma da cosa fuggivano veramente? Probabilmente dal riflesso della loro immagine che si ostinavano a rinnegare.
In questo caso la propulsione viene dall'esterno, lo strascico della sconsideratezza passata si riversa sui due adolescenti, incidendo il loro nome su una pallottola.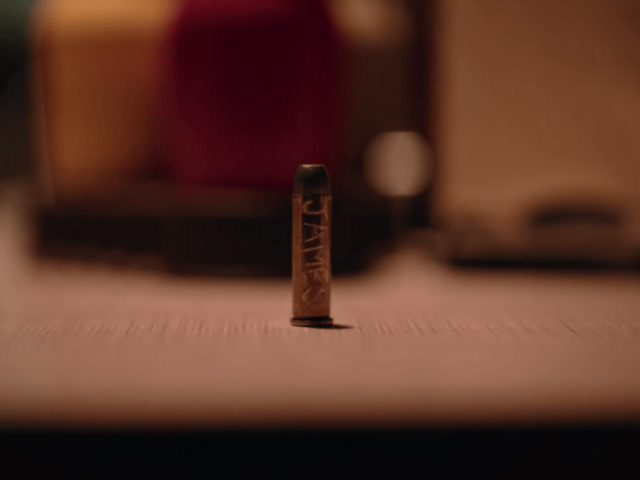 Incontrarsi nuovamente dopo due anni, soprattutto dopo la lettera tagliente che James era stato indotto a scrivere per Alyssa, li imprigiona in un groviglio di apatia che li costringe da un lato a rivivere i bei momenti passati insieme e dall'altro a reprimerli. Non è casuale, infatti, la canzone che sentiamo in sottofondo: A Little Bit Of Rain di Fred Neil.
If I should leave you
Try to remember the good times
Warm days filled with sunshine
And just a little bit of rain
And just a little bit of rain
And if you look back
Try to forget all the bad times
Lonely blue and sad times
And just a little bit of rain.
Ma le cose sono cambiate, gli eventi hanno smussato gli angoli della loro ingenuità. Così, Alyssa si dirige con sorriso posticcio verso l'altare del suo impulso e James stringe tra le mani le ceneri di un padre e della loro felicità fugace. Gli istinti affini, però, non riescono a respingersi.
In un excursus familiare, tra il romantico e il grottesco, Alyssa e James si ritrovano a fuggire di nuovo.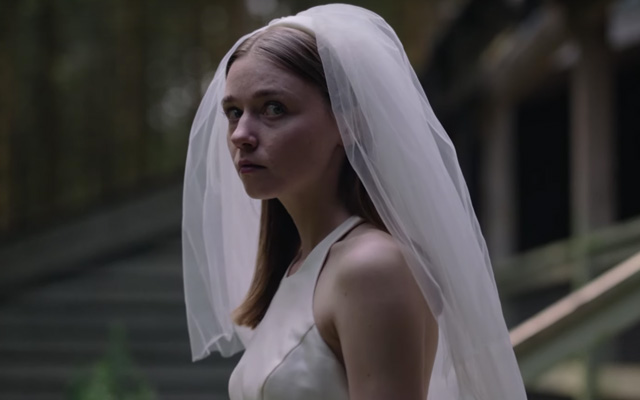 Alyssa si spoglia dei suoi fronzoli nuziali e realizza, senza riuscire ad ammetterlo, che solo in compagnia di James riesce a essere pienamente se stessa, stronzaggine di famiglia compresa.
Ritroviamo nuovamente i moderni Bonnie e Clyde seduti al tavolo di un piccolo ristorante, mentre l'idiosincrasia tra i loro pensieri irruenti e l'irrisorio scambio di parole rende evidente quanto i due siano cambiati rispetto alla prima volta in cui erano fuggiti insieme. Evoluzione che ci viene dimostrata con più forza nel momento in cui Alyssa si rifiuta di uscire senza pagare, immedesimandosi nella cameriera.
In fondo però sono sempre gli stessi adolescenti disadattati che necessitano adrenalina e ribellione come un eroinomane necessita della sua dose.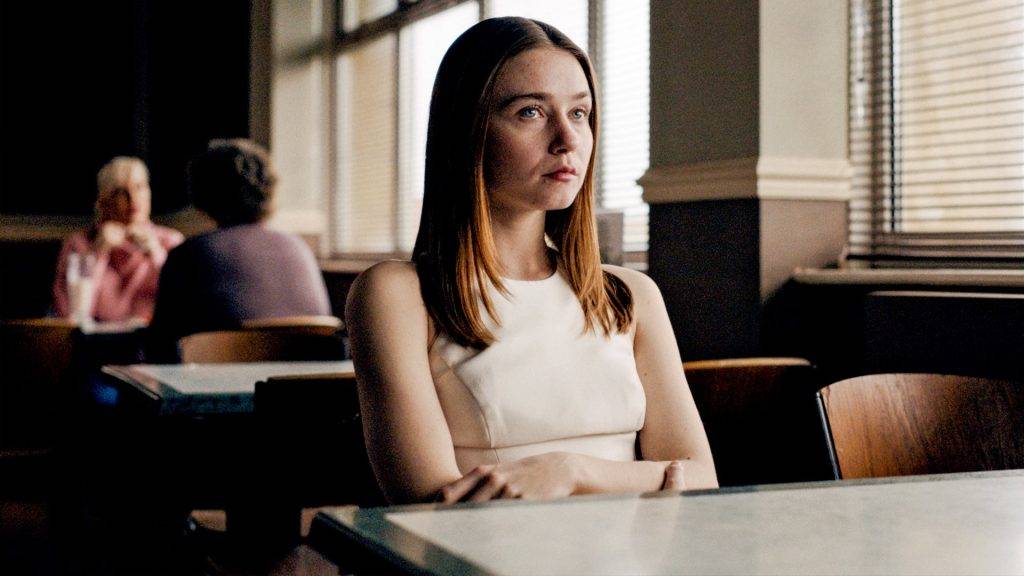 Li ritroviamo tra gli scarti di una società come giusti accessori delle loro vite, arroccate nella finzione e nell'insicurezza di guardarsi in faccia per ammettere quei sentimenti che non sono capaci di gestire.
Questo terzo episodio si sviluppa con un moto ondulatorio, oscillando tra il piattume e i picchi di attrazione riempiti dai silenzi reiterati. Per l'intera durata della puntata si aggirano sornioni nei loro vestiti eleganti e la solita smorfia sprezzante disegnata sul viso.
Sono entrambi alla ricerca di un luogo per essere felici, lo sono sempre stati, ma più vanno avanti più sembrano rendersi conto che nessun posto ha il colorito della tranquillità e della gioia, solo l'eterna fuga. Perché anche "quando tutto va male c'è sempre qualcosa di buono" e questo qualcosa è la consapevolezza di combaciare nel guazzabuglio di brutture che è la vita. Solo stando l'uno accanto all'altro si ha la determinazione di sfondare barriere e catene, premendo forte il piede sull'acceleratore, noncuranti delle conseguenze.
È un climax di emozioni taciturne culminante nel finale irruento e inquietante, con Alyssa e James che si accingono ad aprire la portiera a quel pericolo latente che avevano sottovalutato. Un episodio che si rivela in linea con un inizio di stagione dalle tinte cupe e il giusto pizzico di noir.
LEGGI ANCHE – Una cinica analisi su The End of the F***ing World