La terza stagione di The Crown fa un salto emotivo non indifferente cercando di raccontare le vicende, politiche e non, che si celano dietro la Famiglia Reale d'Inghilterra. Dieci puntate vulnerabili che lasciano spazio, forse per la prima volta, a un racconto che si serve dei contorni e delle emozioni dei protagonisti.
Cercare di raccontare una storia come quella della Regina d'inghilterra tramite una serie tv non è un'impresa semplice, e nonostante The Crown riesca nel suo intento, la terza stagione non è esente da difetti.
Il cambio del cast, nonostante appaia coerente con il distacco tra gli anni, risulta troppo evidente. Diverse sono state le polemiche che evidenziavano una differenza importante nel colore degli occhi tra la prima e la seconda Regina e, per quanto sia consistente questa differenza, non è l'unico problema.
Il vero problema è che dall'ultima puntata della seconda stagione alla prima puntata della terza stagione ci sembra di aver cambiato serie tv, ci sentiamo estranei alla vicenda: i personaggi appaiono troppo diversi da un punto di vista più interiore che esteriore, con nuove peculiarità a cui non eravamo abituati. Si vede fin da subito il grande sforzo da parte di Olivia Colman e di tutto il cast nel non distaccarsi troppo da quello precedente. La nuova protagonista presenta anche le movenze e gli sguardi tipici della Foy ma proprio questa pressante ricerca del simile porta il cast a calarsi soltanto dopo qualche puntata nei panni della Famiglia Reale, in maniera assolutamente lenta e pacata, come se si sentissero ospiti.
La terza stagione di The Crown funge come ponte tra la seconda e la quarta stagione e getta le basi per quello che sarà l'inizio della parte più moderna e vicina a noi, anticipandoci gli eventi futuri che si svilupperanno (come la storia tra Carlo e Camilla che appare scritta in fretta e come un trailer di ciò che vedremo nelle stagioni seguenti). Camilla viene introdotta e raccontata tramite poche scene e sembra quasi non usata per la volontà di svelarla in seguito, cercando di creare nella mente dello spettatore un buco da riempire successivamente. La funzione dei due amanti sembra quella di presentare l'entrata in scena del personaggio più atteso, Lady Diana.
La storia della Principessa Margaret è una delle più tormentate della Famiglia Reale, una corsa continua verso il lato opposto dell'equilibrio, una corsa verso la follia, il tormento, la disperazione. Un matrimonio naufragato troppo in fretta, la voglia di Margaret di avere un ruolo più centrale all'interno della Monarchia e la sua delusione nella scoperta della solitudine: tutti argomenti interessanti e fondamentali che non vengono trattati con il giusto peso, lasciando trasparire la sensazione di una sottotrama.
La presenza della brillante Helena Bonham Carter aveva ricevuto un riscontro positivo dal pubblico che sicuramente si aspettava maggiore presenza da parte dell'attrice. Nonostante ciò, la Carter non ha deluso nessuna aspettativa e si è dimostrata magistrale anche in questo ruolo, suscitando ancora più delusione nel vederla molto meno rispetto alle attese.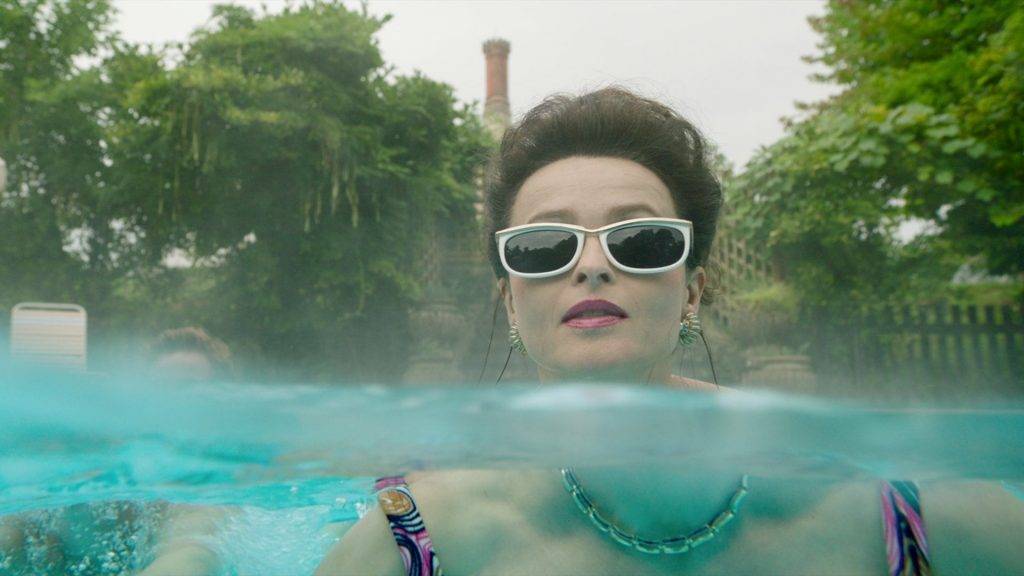 Una storia iniziata ma mai portata a termine, quella della principessa Anna. Un racconto affrettato sull'infelicità e insoddisfazione di una principessa che, come Carlo, sta facendo i conti con il ruolo che ha nel mondo, non riconoscendosi. La sua storia, così interessante e piena di insicurezze, passa come una storia scritta in fretta e senza attenzione.
Il suo ruolo in The Crown sembra quello di una spettatrice: la madre è la Regina, suo padre soffre le conseguenze dello star dietro le quinte, suo fratello studia per diventare principe del Galles e lei guarda lo svilupparsi degli eventi estraniandosi da essi e sentendoli come qualcosa di lontano da lei. Possibile non ci fosse altro da aggiungere? Possibile che questa storia non potesse avere uno svolgimento più definito?
La verità è che una serie come The Crown meriterebbe più di soli 10 episodi, forse per esaminare bene tutte le varie vicende servirebbero circa 15 o addirittura 20 puntate da un'ora, in maniera tale da avere abbastanza tempo da dedicare a fatti storici e vita privata.
La terza stagione va dal 1964 fino al 1977: 10 anni in 10 puntate forse sono una pretesa troppo alta anche per una serie come The Crown che sembra battersi contro la possibilità di poter romanzare la storia. Questa paura, sicuramente motivata, tende a giustificare la scelta di questi pochi episodi e questa poca volontà di approfondimento perché, semplicemente, meno episodi si hanno più si ha la possibilità di stringere e sorvolare dietro spiegazioni e rapporti interpersonali.
C'è da dire che la terza stagione, come detto all'inizio, sembra fare un salto emotivo in più rispetto alle altre due. Sembra pronta a correggere questo difetto emotivo mettendo concretamente a nudo le debolezze dei personaggi facendoci assistere alla crisi di Carlo e di Filippo, alla vulnerabilità della Regina e a una Margaret alle prese con una crisi coniugale e interiore.
Tutto sommato la terza stagione va avanti senza troppi problemi, riesce a essere piacevole da guardare e il cast sembra, pian piano, prendere confidenza con le nuove vesti. Quel che proprio non possiamo perdonare, però, è questa velocità, questa voglia palpabile di voler finire in fretta la terza stagione per arrivare alla quarta.
I capitoli successivi sembrano promettere bene con temi e storie che hanno uno spazio importante nella memoria della maggior parte del pubblico e queste aspettative così alte, dopo una sceneggiatura così veloce, non potranno essere deluse.