In The Crown 4 continueremo a seguire le vicende della Famiglia Reale britannica: ci porterà negli anni '80 e '90 del Regno Unito.
Tra i nuovi personaggi che vedremo c'è la Lady di Ferro, Margaret Thatcher, Primo Ministro dal maggio 1979 al novembre 1990.
A interpretarla sarà Gillian Anderson (Sex Education, X-Files). Possiamo dare un primo sguardo all'attrice nei panni della Thatcher con una foto direttamente dal set di The Crown 4.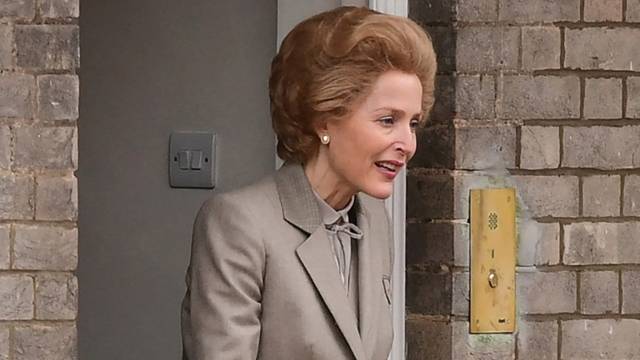 Per prepararsi al ruolo Gillian Anderson ha anche letto e visto materiale riguardante la politica britannica. La presenza di Anderson era stata confermata già nel settembre 2019 con una dichiarazione dell'attrice:
"Sono molto contenta di unirmi al cast e allo staff di The Crown e di avere l'opportunità di rappresentare una donna così complicata e controversa".
Tra i nuovi personaggi che arriveranno nella prossima stagione c'è anche la principessa Diana, interpretata da Emma Corrin (Grantchester). Vedremo il rapporto che nasce tra la principessa e il principe Carlo (Josh O'Connor); vedremo anche rappresentato il loro matrimonio.
Nella terza stagione abbiamo invece visto nascere il rapporto tra Carlo e Camilla (Emerald Fennell).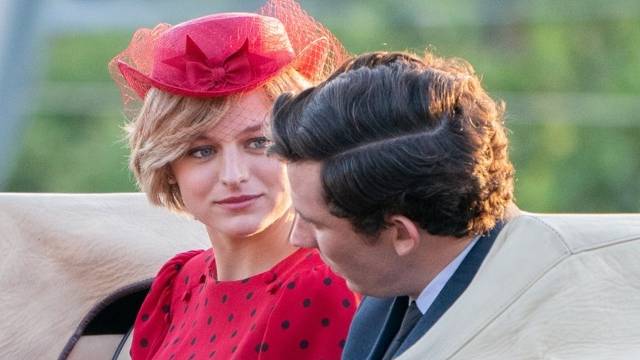 Nella quarta stagione ci sarà anche Mark Phillips, primo marito della principessa Anna (Erin Doherty). Sarà interpretato dall'attore Geoffrey Breton (Narcopolis).
Differentemente da quanto ideato all'inizio, The Crown si concluderà con la quinta stagione (e non con la sesta). Ad interpretare la regina Elisabetta II dopo sarà Imelda Staunton (Dolores Umbridge nella saga di Harry Potter). Nella prima e seconda stagione la Regina è interpretata da Claire Foy, nella terza (che ci ha regalato molti momenti intensi) e quarta è interpretata da Olivia Colman.
Ancora non sappiamo quando rivedremo The Crown 4 su Netflix: non è stata ancora rilasciata la data ufficiale.