Diciamolo pure: l'idea che da questo settembre non rivedremo più The Big Bang Theory proprio non ci va giù. Dopo 12 anni eravamo ormai abituati a condividere un momento della nostra settimana con i nerd più simpatici e stravaganti della tv. Qualcuno dirà "no problem, c'è Young Sheldon". Vero, ma non sarà lo stesso, perché insieme a Sheldon mancheranno Leonard, Penny, Raj, Howard e Bernadette.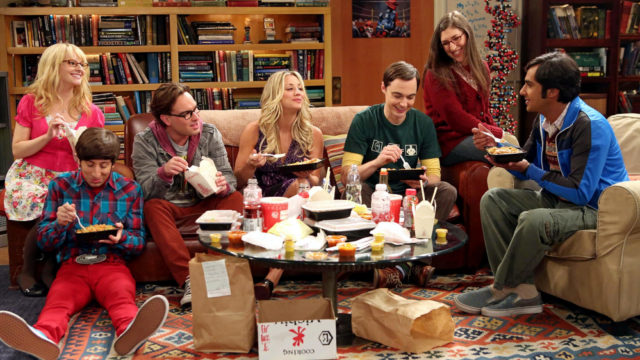 Ciascuno di loro ci ha dato qualcosa e insieme hanno contribuito a rendere The Big Bang Theory il successo che è stato. Potremmo stare ore a parlare di quello che ciascun personaggio ha dato alla serie.
Qui, però vogliamo guardare più da vicino Howard (Simon Helberg) e Bernadette (Melissa Rauch), parlando del loro rapporto di coppia e di come entrambi siano cresciuti grazie a quest'ultimo.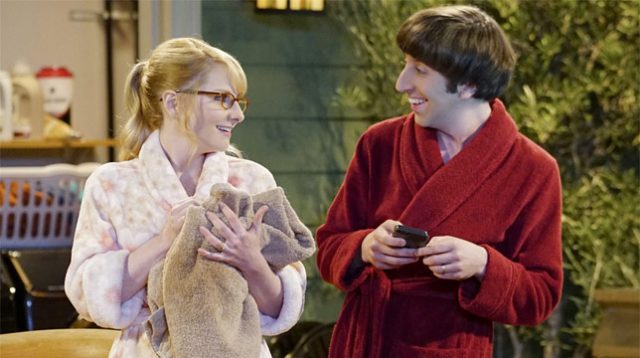 In apparenza Howard sembra essere quello che ha subito un cambiamento maggiore nel corso delle stagioni, proprio grazie al rapporto con Bernadette che, fin da subito, si è mostrata per la donna sicura e determinata che conosciamo. Sebbene, tra il quartetto di genietti nerd, Howard sia sempre stato quello più atipico (specie per il suo ossessivo interesse verso le donne e il sesso), alcune caratteristiche della sua personalità ce lo mostrano come un personaggio stravagante e, per certi versi, infantile fino al momento in cui incontrerà Bernadette che lo aiuterà a diventare l'uomo, il marito e il padre che conosciamo dalle ultime stagioni.
Innanzitutto, un aspetto caratterizzante di Howard è stato il rapporto morboso con la madre.
Abbandonato dal padre all'età di 11 anni (e su questo evento potremmo saperne di più), Howard non è mai riuscito veramente a sganciarsi dall'influenza psicologica e fisica della signora Wolowitz. Non a caso lo conosciamo dalla prima stagione come il figlio che vive a casa con la mamma e con la sua cameretta. Uno scenario adatto per un adolescente, ma non di certo per un ingegnere aerospaziale prossimo ad andare sulla luna (anche senza un PhD, come gli ricordano costantemente i suoi amici).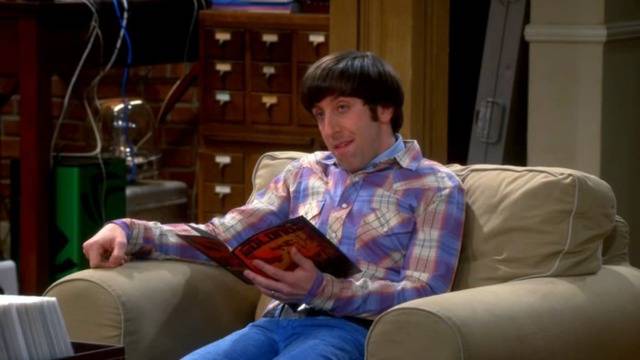 Pur litigando di continuo con la madre, non è mai riuscito ad andare via di casa a causa dei sensi di colpa che ogni volta gli venivano inculcati; su tutti, il fatto di abbandonare nuovamente la madre dopo che questa era stata già lasciata dal padre. Howard si adagia molto su questa situazione conflittuale, restando il ragazzino che conosciamo nelle prime stagioni e che viene duramente criticato da Bernadette, la quale – puntata dopo puntata – riuscirà (con molta fatica) a farlo maturare.
Il cambiamento di Howard va di pari passo con il fidanzamento (prima) e il matrimonio (dopo) con Bernadette e il graduale allontanamento dalla madre. Il rapporto tra Howard e la madre ha creato non poche situazioni comiche: dalla preparazione della merendina quando Raj e Leonard andavano a trovarlo a casa, sino ai primi mesi di matrimonio con Bernadette, durante i quali assistiamo a una convivenza a tre tragicomica.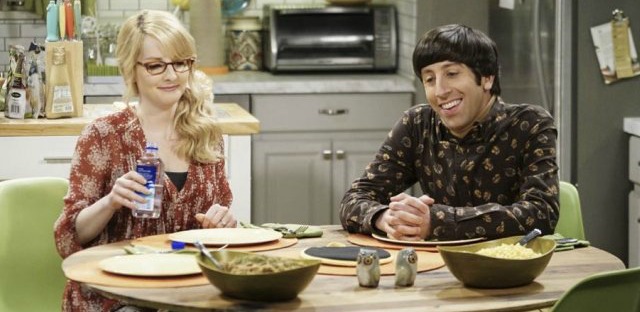 Proprio quest'ultima situazione ha rappresentato il punto di svolta.
Da qui Howard capisce che era giunto il momento di andare avanti nella propria vita. La decisione di andare a vivere a casa di Bernadette sancirà l'inizio di un nuovo corso e l'arrivo dell'Howard più maturo, al punto tale da divenire spesso e volentieri l'elemento del gruppo che calmerà gli eccessi e le stravaganze di Raj, Leonard e Sheldon.
L'altro aspetto che è cambiato in Howard grazie a Bernadette e al loro matrimonio è stato l'approccio alle donne. L'imbarazzante, ma non imbarazzato, seduttore (disgustoso agli occhi di Penny) con l'ossessione per il sesso (come dimenticare la mano robotica o quando viene scoperto da Bernadette a fare cybersesso su World of Warcraft) lascerà il posto al marito premuroso e al padre amorevole.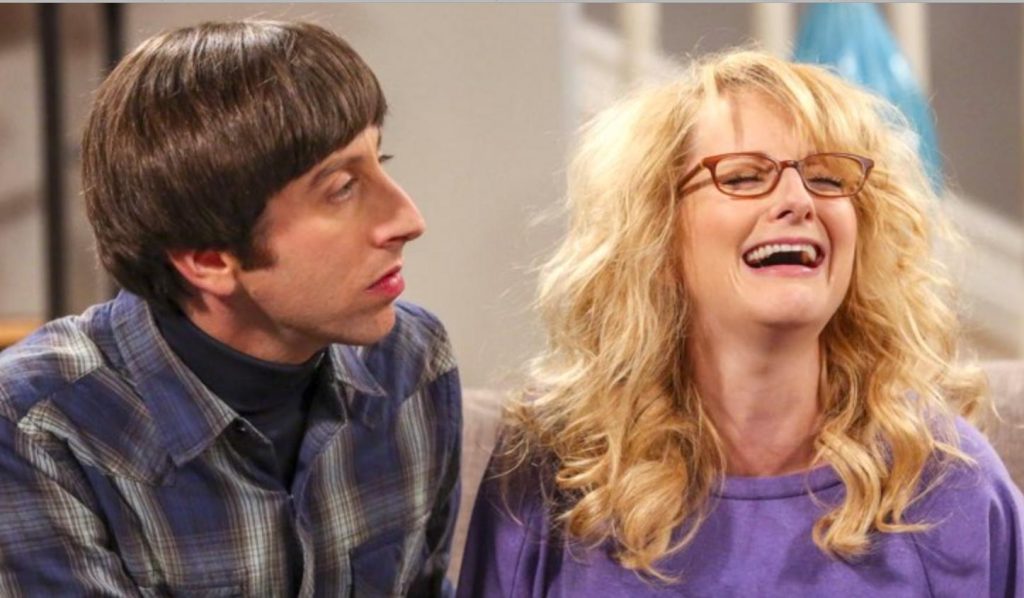 Proprio la nuova vita di coppia tra Howard e Bernadette permetterà anche a quest'ultima di crescere, moderando (in parte) la ragazzina competitiva ossessionata dalla perenne voglia di vincere.
Dietro alla ragazza carina e gentile, infatti, si cela una donna molto sicura di sé (fatta eccezione per il complesso dell'altezza) e capace di terrorizzare l'interlocutore quando perde le staffe e inizia ad urlare (con un tono che ricorda – non troppo vagamente – la signora Wolowitz).
Bernadette è chiaramente il frutto della rigida educazione impartitale dal padre, un poliziotto ormai in pensione. Il fatto che nella coppia lei abbia più controllo rispetto ad Howard non è un caso. Inoltre, la sua avversione verso i bambini è la conseguenza di un'adolescenza durante la quale ha dovuto badare ai suoi fratelli insieme alla madre, sacrificando parte del suo tempo che avrebbe voluto interamente dedicare allo studio e alla carriera.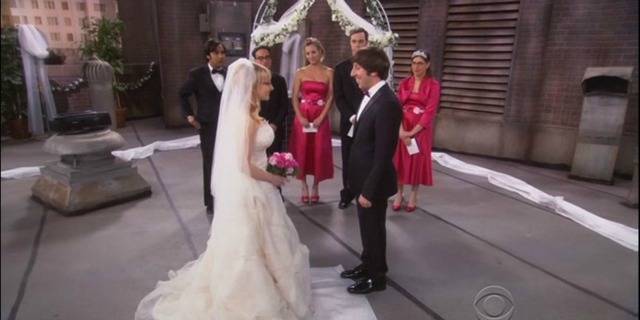 Nonostante ciò è riuscita a diventare la brillante professionista che tutti conosciamo: eccellente nel suo settore, ma temuta dai colleghi per la sua irascibilità e attitudine alla manipolazione. Proprio il tema dei figli ci mostrerà il cambiamento maggiore di Bernadette. Da una posizione totalmente contraria (della serie "La carriera prima di tutto") arriverà ad avere due splendidi bimbi, Halley e Neil Michael (non solo nella serie tv, ma soprattutto nella realtà, come vi avevamo già detto qui).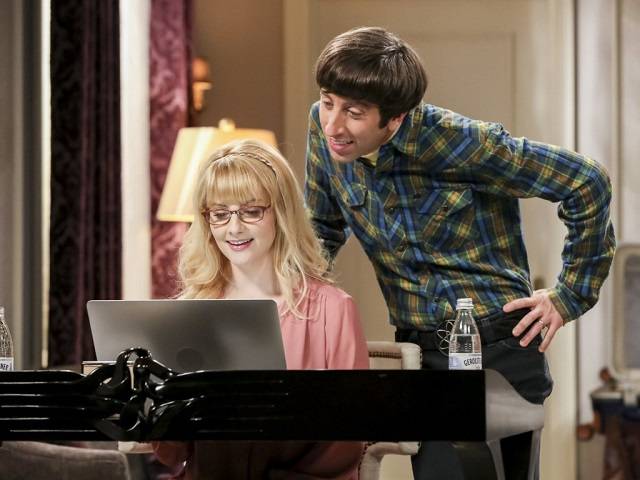 In questi 12 anni Howard e Bernadette sono cresciuti tanto e insieme (e noi con loro). La loro storia è una parte fondamentale di The Big Bang Theory, una serie che ha dato tanto non solo dal punto di vista dell'intrattenimento o dell'approccio curioso al mondo della scienza, ma anche e soprattutto per i valori dell'amore e dell'amicizia che sono emersi nel corso delle stagioni e dei quali i Wolowitz sono sicuramente un valido esempio.