Solo poche settimane fa la star di The Big Bang Theory Kaley Cuoco aveva affermato di non aver più visto nessun collega del cast dopo la fine della serie tv. Quella che sembrava essere una frecciatina si è rivelata l'espressione di un desiderio dettato forse dalla nostalgia.
Non dimentichiamo che lo show di Chuck Lorre è andato in onda per dodici anni e tra i membri del cast si è formato uno splendido rapporto (in questo articolo parliamo delle più belle amicizie nate sui set delle serie tv). Il desiderio di Penny è diventato realtà e pochi giorni fa sul suo profilo Instagram ha pubblicato una foto insieme a Johnny Galecki, suo marito nella sitcom The Big Bang Theory.
"Cuoco-Galecki sandwich"
Questa la didascalia dello scatto che la vede sorridente al fianco dell'interprete di Leonard e sua sorella Briana. Semmai ci fossero state delle ruggini dopo le dichiarazioni della bellissima Kaley Cuoco sulla loro frequentazione dopo The Big Bang Theory (dichiarò che non parlava con nessuno degli attori dalla fine della serie, ne abbiamo parlato in questo articolo), tutto sembra essere tornato alla normalità. A dimostrarlo, l'ironica risposta di Johnny Galecki al post:
Dopo lo scatto non sono più riuscito a trovare il mio portafogli!
La foto poi è stata riproposta anche dalla co-star in The Big Bang Theory Johnny Galecki sul suo account di Instagram. Pare che le sorelle Cuoco abbiano partecipato ad un progetto molto caro all'attore statunitense. Nel post infatti il volto televisivo di Leonard Hofstadter le ringrazia pubblicamente per aver "contribuito con il loro tempo e l'immenso talento di cui sono dotate" alla causa.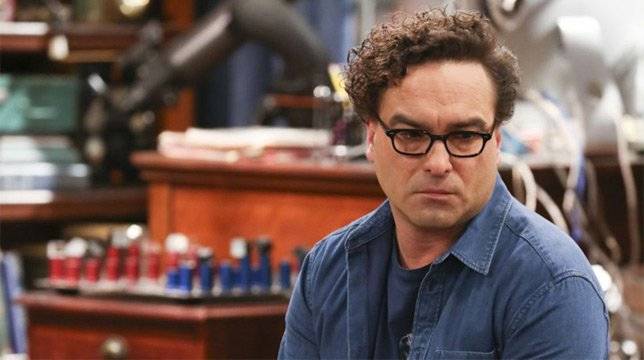 Una reunion inattesa dunque, che testimonia ancora una volta il profondo affetto nato sul set di The Big Bang Theory.
La collaborazione e la stima reciproca tra Kaley Cuoco è Johnny Galecki rende ancora più forte la nostalgia del set. Soprattutto dopo la delusione delle candidature agli Emmy di quest'anno. Solo tre menzioni per la serie in questa edizione e solo in tre categorie tecniche.
Ora che il capitolo The Big Bang Theory è concluso forse CBS potrà concentrarsi su un altro spin off insieme al prequel Young Sheldon. Sarebbe molto bello vederne uno sul futuro di Raj interpretato da  Kunal Nayyar.
Insomma, The Big Bang Theory è finita da pochi mesi e noi siamo già nostalgici!