Ed eccoci al crossover che tutti ci stavamo aspettando. Per noi è arrivato il momento di conoscere un'altra persona del passato di Sheldon: il suo amico Tam. A chi guarda Young Sheldon, il nome suonerà familiare. Infatti assistiamo, nell'episodio The Tam Turbulence, al primo incontro ufficiale tra The Big Bang Theory e il suo spin-off. Certo, abbiamo già conosciuto la sorella Missy e nella scorsa stagione anche il fratello George. Ora è il turno di Tam.
L'episodio non è stato come gli ultimi che abbiamo visto. Per cominciare, la storyline riguarda l'infanzia di Sheldon e di come Tam sia passato dall'essere il suo migliore amico al finire sulla lista dei nemici. L'attenzione si sofferma quindi su un aspetto della vita del fisico teorico che prima non si conosceva. Scopriremo che i due si sono allontanati proprio quando Sheldon è stato assunto alla Caltech in California e, esattamente come ci aspetteremmo da lui, non voleva lasciare casa da solo, senza conoscere nessuno. In poche parole lui e Tam sarebbero stati coinquilini.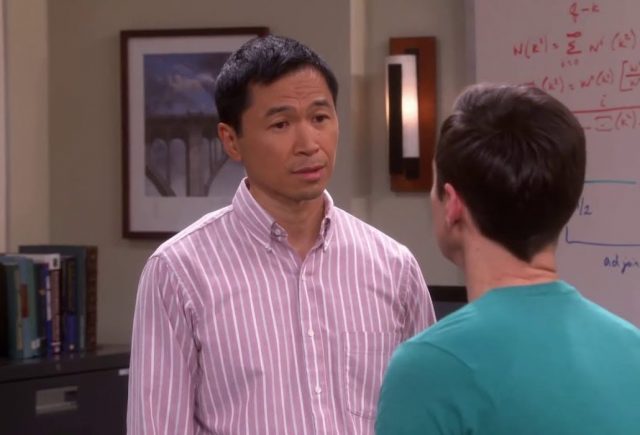 In realtà, questo non fa altro che farci riflettere sull'importanza del rapporto tra Sheldon e Leonard. Se Tam avesse deciso di trasferirsi con il suo migliore amico in California, come sarebbero andate le cose? Niente Leonard, quindi niente Howard e Raj. Leonard non avrebbe conosciuto Penny. Howard non avrebbe incontrato Bernadette. Sheldon non avrebbe incontrato Amy. Praticamente niente The Big Bang Theory. La verità è che il fisico sperimentale è il collante che tiene assieme il gruppo, nonostante Sheldon la pensi diversamente.
Ma quante volte ci hanno fatto ridere le loro interazioni? I due sono ai poli opposti per quanto riguarda la personalità e senza dubbio le particolarità di Sheldon lo evidenziano.
Ma chi è la promessa sposa di Raj?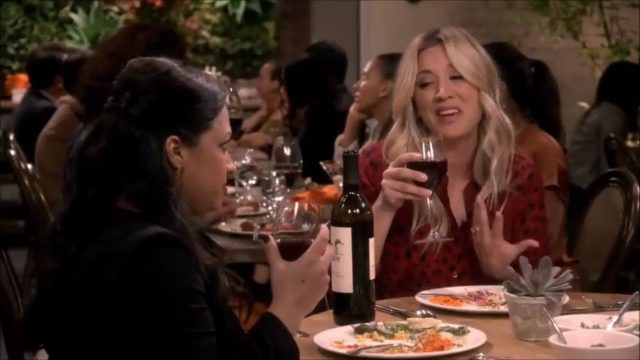 Mentre da una parte i ragazzi sono curiosi del motivo per cui Sheldon si rifiuti di incontrare Tam, in visita a Pasadena, Penny e Bernadette hanno altri piani. A questo punto non è un segreto che tutti siano preoccupati per Raj e per la sua decisione di accordare con i suoi genitori un matrimonio combinato con Anu. La sua convinzione di non essere in grado di trovare nessun'altra donna da sposare, se non con questa soluzione, lo ha reso fin troppo cinico. Non è più il Raj romantico che conosciamo.
Penny e Bernadette prendono in mano la situazione decidendo di conoscere meglio Anu. Vogliono capire se approvare o meno il matrimonio. Non so se effettivamente Raj si sposerà con Anu. Non so nemmeno se si sposerà in generale. Dobbiamo solo aspettare e vedere cosa succederà. Di certo, dalle premesse che sono state lanciate lo scorso episodio, si percepisce una certa riluttanza dell'astrofisico. Bisogna ammettere che Anu è molto brava a comprenderlo e ad anticipare le sue mosse: è arrivata perfino a inginocchiarsi per chiedergli di sposarla. A questo punto speriamo che tutte le cose che è venuta a sapere durante la chiacchierata con Penny e Bernadette sul suo futuro marito non creino troppa confusione nella coppia.
Tutta colpa del vino.
Non so voi, ma a me è parso che questa puntata sia passata velocemente, sia per la tematica più leggera rispetto a quelle trattate in precedenza, sia perché effettivamente non succede nulla di interessante. Certo, ho riso per Sheldon e per le ricostruzioni di episodi passati con Tam al posto di Leonard, cosa che reputo la parte più divertente. Mi ha fatto davvero pensare a tutte le volte in cui sento dire che il fisico sperimentale di The Big Bang Theory è un personaggio inutile. Dove lo trovi un gruppo così senza una persona come Leonard al suo interno? Il problema, a mio parere, è uno solo: il gruppo non è riunito.  Capisco però anche l'esigenza di avere diverse storyline all'interno di un solo episodio. Tuttavia si avverte la mancanza delle avventure collettive. Aspettiamo di vedere le prossime puntate.