Ormai è cosa nota: la dodicesima stagione di The Big Bang Theory sarà l'ultima. Gli stessi attori hanno già dato l'addio a una serie che nel bene e nel male ha fatto parte della loro vita per più di un decennio (potete leggere qui i loro post). Jim Parsons, interprete dell'indimenticabile Sheldon Cooper, ha dedicato parole stupende agli spettatori, ai collaboratori e a tutto l'universo che circonda la Serie Tv. Proprio lui è forse quello che deve di più a questa comedy che ne ha consacrato il successo e gli ha permesso di arricchirsi non solo economicamente ma anche di riconoscimenti pregevoli: quattro Emmy Awards e un Golden Globe.
Nonostante abbia passato più di dodici anni nei panni di Sheldon, e ora gli abbia detto addio, Jim Parsons ama il suo personaggio con la stessa intensità del primo giorno.
Non a caso continuerà a interpretarlo, sempre in qualità di voce narrante, nelle prossime stagioni di Young Sheldon, spin-off sull'infanzia dell'originale fisico teorico. La stessa esistenza di una Serie Tv su Sheldon è una prova inconfutabile dell'importanza di questo personaggio difficilmente imitabile. Parliamoci chiaramente: non esisterà un nuovo Sheldon Cooper. Almeno per i prossimi anni. E chi è Sheldon Cooper se non il talentuoso Jim Parsons? È chiaro che il personaggio, caratterizzato dalle sue fobie e dalla sua genialità, è in primo luogo figlio delle menti di Chuck Lorre e Bill Prady. Però è stato unicamente Parsons a regalargli sfumature e abitudini indimenticabili. Sheldon non è solo quello che dice, ma è il modo in cui lo dice. Dal tono di voce e dal suo sguardo i fan di The Big Bang Theory possono capire se il fisico sta scherzando, se è ironico o profondamente offeso.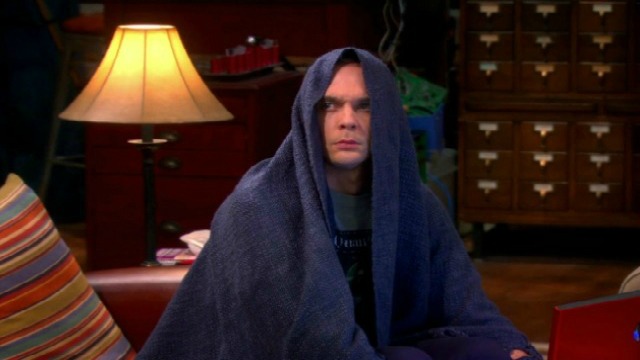 Parsons ha una capacità unica di controllare ogni sua parte del corpo. Il modo in cui cammina, in cui muove le mani, in cui inclina la testa è quasi ispirato dall'alto. È qualcosa che non può essere insegnato.
E se in queste ultime stagioni tutti, forse, riuscirebbero a comprendere Sheldon che grazie alla sua vicinanza ad Amy è maturato emotivamente ed è diventato più aperto, nelle prime il gioco era molto più duro.
Jim Parsons ha interpretato un uomo problematico, geniale ma allo stesso tempo incapace di rapportarsi agli altri. Incomprensibile ai più, Sheldon era un personaggio difficile da amare.
Grazie alla bravura di Parsons, il nostro fisico teorico preferito è diventato invece il perno di una Serie Tv che deve la sua longevità proprio alla qualità dei personaggi. Gli autori delle moderne sitcom sanno di dover appassionare il pubblico non tanto ideando trame intriganti ma creando personaggi interessanti, complessi e umani.
Il tempo delle macchiette è passato, e per quanto anche The Big Bang Theory fosse nata riproponendo degli stereotipi ha cercato poi di allontanarsene e di inoltrarsi in territori che vanno ben oltre le sue origini.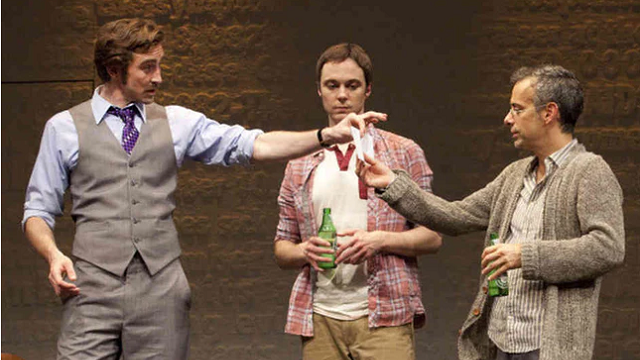 La stessa cosa ha fatto Jim Parsons, che non si è mai impigrito adagiandosi sugli allori. Nonostante l'impegno di girare episodi su episodi di The Big Bang Theory, non si è mai negato la possibilità di esplorare nuovi orizzonti. Nel corso degli anni ha recitato in vari film e ha preso parte a diversi spettacoli di Broadway. Nel 2011 Jim ha partecipato allo spettacolo teatrale The Normal Heart. La pièce è poi diventata nota ai più nel 2014 grazie all'omonima trasposizione televisiva. Questa ha per protagonisti Mark Ruffalo, Matt Bomer e lo stesso Parsons, riproposto nel ruolo interpretato già a teatro. Grazie alla sua espressività e abilità, Parsons in questi anni ha anche preso parte a numerosi film e serie come voce narrante o doppiatore.
La carriera dell'attore è quindi ricca di ruoli: teatrali, cinematografici e televisivi. Sfortunatamente per lui, o forse no, per noi rimarrà sempre Sheldon Cooper. Ma essere ricordati come un personaggio originale e unico nel suo genere, capace di evolvere e maturare nel corso del tempo può davvero essere considerata una maledizione? Forse nella carriera dell'attore texano non ricapiterà più un ruolo così iconico e particolare, ma perché mai dovrebbe essere una cosa negativa?
Jim Parsons dovrebbe essere grato a Sheldon – così come dovrebbero esserlo anche altri colleghi ingabbiati da alcuni personaggi – perché è grazie a lui che l'attore avrà vita eterna nella storia delle Serie Tv.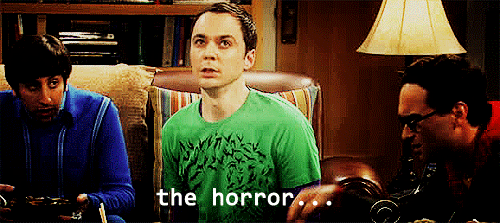 D'altronde la carriera di Parsons non è stata danneggiata da Sheldon mentre l'uomo lo interpretava e non credo ne sarà danneggiata dopo la fine della sitcom. Bisogna accettare che nella vita la lotteria, che sia reale o metaforica, si vince una sola volta. E bisogna essere sempre grati alla sorte. Pensare che Parsons aveva fatto un'audizione per interpretare Barney in How I Met Your Mother mi fa venire i brividi! Lui è nato per interpretare Sheldon! Forse, dopo tanti anni di The Big Bang Theory sono diventata anch'io un po' rigida come Shelly. Posso affermare che Jim Parsons è sicuramente il mio personale posto preferito del divano delle Serie Tv: affidabile, unico e perfetto. Non lo cambierei con nessun altro attore al mondo.