Voleva danzare, Philip. Ed era anche bravo. E magari, successivamente, bersi una birra insieme a Stan, il suo migliore amico, nel mentre si discuteva del più e del meno. Avrebbe voluto non perdersi nemmeno una partita di hockey, lì a incitare suo figlio. Per poi, alla fine di tutte queste cose, tornarsene a casa, come sempre, dalla sua Elizabeth. Una vita ordinaria, da americano medio, o anche solo da "americano". Ciò che è sempre stato, dall'inizio alla fine di quella meravigliosa distopia che è The Americans.
Ciò che è sempre stato, anzi, da quando ha preso quel maledetto aereo che dalla madrepatria li ha condotti nella culla dell'occidente.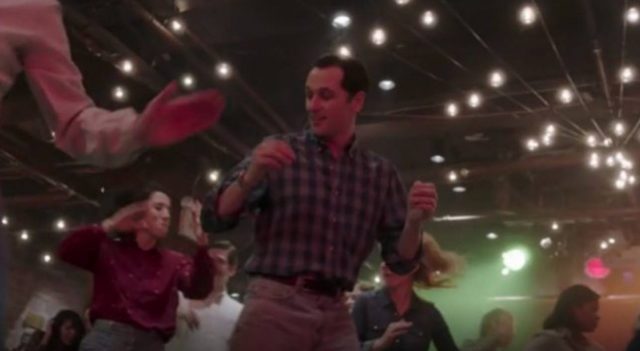 The Americans è la fedele riproposizione di un aspetto cardine, per quanto poco conosciuto, della Guerra Fredda. La visionaria ambizione della Russia di corrodere l'America dall'interno, attraverso migliaia di cellule infiltrate, addestrate per comportarsi come americani veri. Spie che nel loro paese d'origine non avevano più niente e che si ritrovano ad avere tutto ma che, nonostante questo, devono servire fedelmente la loro madrepatria. Philip Jennings è l'emblema della caducità di questo sogno, fallito in luogo di un altro sogno, di gran lunga più enfatizzato e attraente: quello americano.
E in questa visione distopica, Philip vive la sua personale distopia. In fondo, Philip Jennings è una maledizione. Aver abbracciato questa nuova identità è la sua condanna. Quanto sarebbe stato più facile restare il freddo e distaccato Mischa, trattare la moglie come una qualunque collega di lavoro e i figli come una seccante copertura? Come Winston Smith in quel capolavoro senza tempo che è 1984, invece, Philip compie l'atto sovversivo per antonomasia: amare. L'amore per Elizabeth che travalica ogni cosa, diventando specchio fedele dello yin e dello yang, della luce e dell'oscurità, in continua lotta nei meandri della sua coscienza.
No. No. It's us, Elizabeth. It's us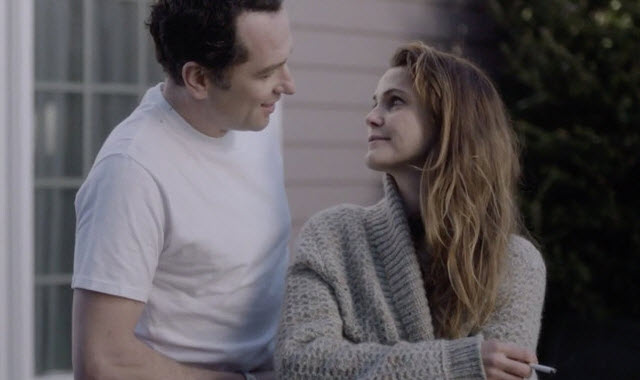 Forse condizionati dal nostro punto di vista occidentaleggiante, forse perché siamo semplicemente più realisti, è difficile non guardare The Americans attraverso gli occhi di Philip Jennings. Rispetto a Elizabeth, che rimane fedele anche sul piano ideologico alla madrepatria (fin quasi alla fine), i suoi turbamenti ci appaiono perfettamente sensati. Continua a svolgere il proprio lavoro al servizio del direttorato russo, ma senza più riconoscerlo, a fronte della vita stabile e appagante che conduce in America. Continua a uccidere, a mentire, a ingannare, ma con un peso sulla coscienza sempre più insostenibile.
Eppure proprio questo testimonia come sia lui a compiere le scelte più illogiche. Proprio perché Elizabeth svolge senza indugi il lavoro per la quale è stata selezionata anni e anni prima, tra i due è Philip quello incoerente. Basterebbe un nonnulla a liberarsi delle catene, a liberarsi delle maschere che letteralmente deve indossare ogni giorno: eppure non compierà mai quel passo, "solo" per amore. Perché Philip, senza Elizabeth, non sarebbe niente più di quello che era Mischa prima di essere assoldato e spedito in USA: niente, appunto. Non esiste Philip senza un "noi". Così è sempre stato e così sempre sarà.
Solo chi è realista può sposare la causa di Philip Jennings. Ma solo chi ha amato per davvero può capirlo veramente.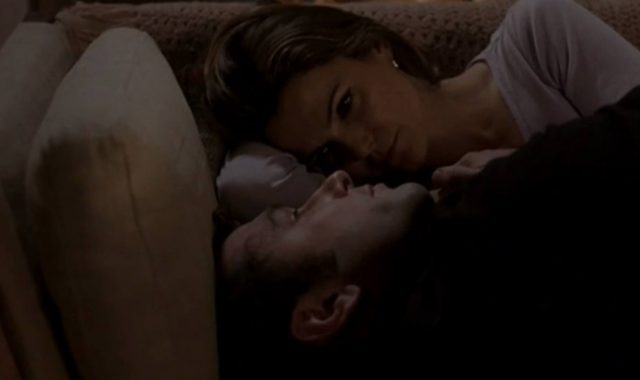 L'amore, appunto. Il sentimento più irrazionale che esista. E che per Philip diventa áncora di salvezza almeno quanto ne è condanna. È un loop, una catena, un punto di non ritorno. Ma è tutto ciò che egli è. Non c'è più una battaglia ideologica a guidare le sue azioni: tutto si riduce al servire quanto più fedelmente possibile Elizabeth. E se questo deve portare a ingannare, a mentire, a uccidere, va bene. Non esiste fardello troppo grande da soppiantare l'amore. Autentico come solo chi si ama anche nella realtà, oltre che nella finzione, può essere.
Voleva danzare Philip. Ed era anche molto bravo. Chissà se adesso, nel gelo della Russia, avrà ancora voglia di farlo. D'altra parte chissà cosa resta del suo sogno americano, ora che la sua famiglia sarà per sempre divisa. Paige ed Henry, infatti, saranno il suo lascito al mondo, ma lui ed Elizabeth non sono compresi in quell'equazione. Chissà se la notte, voltandosi verso il cuscino accanto al suo, metterà da parte, solo per un impercettibile attimo, il suo sguardo malinconico. Consapevole che l'unica ragione per essere Philip Jennings, la sua bellissima maledizione, gli sta dormendo di fianco.