Supernatural è una delle serie televisive fantasy più longeve: Buffy, Streghe, Merlin e tante altre ci hanno appassionato e fatto innamorare ciascuna a suo modo, ma Supernatural le ha sconfitte tutte attualizzandosi continuamente nell'arco di questi dodici anni.
In questi dodici anni sono cambiate parecchie cose: siamo passati dall'epoca degli infrangibili Nokia 3310 a quella degli iPhone, spesso anche più smart di noi; dagli skin all'invasione degli hipster, e soprattutto abbiamo attraversato un meraviglioso punto di non ritorno.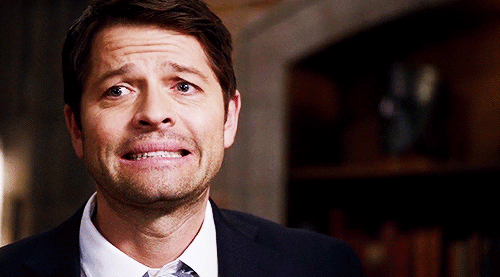 Non so voi, ma io ricordo molto bene il tempo in cui per guardare una serie televisiva dovevi segnarti data e ora, perché una volta passata la puntata non avevi più modo di rivederla. Non esisteva lo streaming, tanto meno Netflix e ci si doveva arrangiare un po' come si poteva. Per non parlare poi del fatto, fondamentale, che guardare Serie Tv non era proprio di moda. Anzi. Diciamo che una volta la vita dei nerd era molto più complicata di adesso (lode agli eroi!).
In ogni modo, in tutto questo marasma di cambiamenti, Supernatural non solo è sopravvissuto, ma è stato in grado di attualizzarsi continuamente, e per questo ci fornisce il paradigma ideale dell'evoluzione delle Serie Tv nel tempo.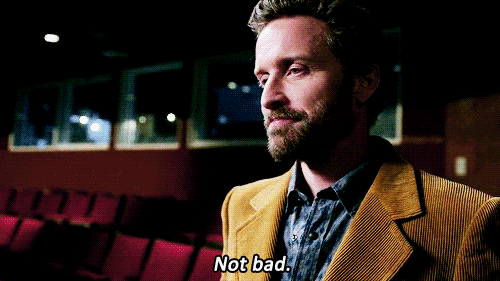 Da buon figlio di Buffy, il principio di Sam e Dean era caratterizzato dal semplice e classico format del Monster of the Day. Peculiarità dei classici è che semplicemente non tramontano mai. Ma i tempi della semplicità si sono trasformati in qualcosa di molto più complesso.
Una volta ci bastava questo. Il buono era buono e il cattivo rimaneva tale, con qualche eccezione s'intende: dopotutto il cattivo ragazzo piace sempre, ma era appunto l'eccezione che confermava la regola. Il motivo alla base di questa modalità sta nel fatto che fino a qualche anno fa le serie televisive erano un passatempo di seconda categoria, battute dall'indiscusso primato di libri e cinema. E soprattutto se consideriamo il pubblico delle serie fantasy ci ritroviamo davanti ad una minoranza, una sorta di setta occhialuta e piena di brufoli che Leonard levati che di sfiga non sai niente proprio.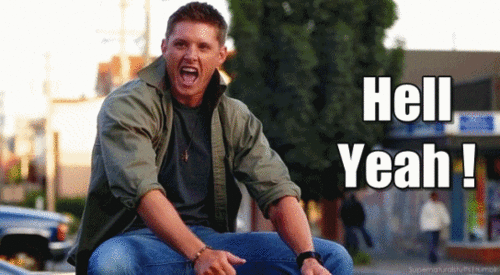 Si dice che la vendetta sia un piatto che va servito freddo (o da Arya Stark in alcuni casi) ed ecco infatti arrivare l'epoca della rivincita. Evidentemente non siamo più una minoranza. Evidentemente parlare di Serie Tv è diventato non solo di moda, ma anche un mezzo utilissimo per socializzare, tema alla base di molte conversazioni e fondamento di tante strambe amicizie. E soprattutto le serie televisive sono diventate una miniera d'oro per tanti produttori, registi, sceneggiatori. Ci hanno messo un po' di tempo, ma le serie televisive stanno superando il primato cinematografico, donandoci spettacoli molto più complessi ed avvincenti rispetto ai film, che inevitabilmente non possono affrontare in modo tanto approfondito determinate tematiche, prima tra tutte la caratterizzazione dei personaggi.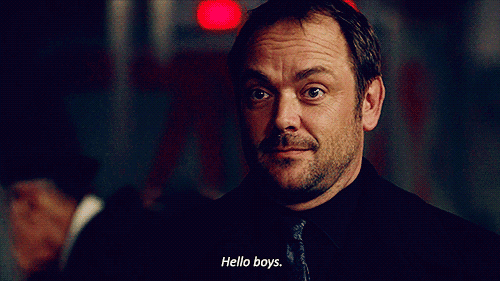 Ed ecco quindi la svolta. Si perde improvvisamente il format del Monster of the Day passando alla complessità di una storia che si estende nell'arco di una ventina di episodi seguendo un filo rosso, che si andrà a legare costantemente con ciò che accadrà nella stagione successiva. Le vicende si susseguono senza mai annoiarci, ma c'è qualcosa in particolare che ci tiene avvinghiati allo schermo, qualcosa che ci costringe ad organizzare i nostri impegni a seconda dell'uscita degli episodi ed a farci temere in modo pressoché fobico quello che è diventato l'incubo per eccellenza di un addicted: lo spoiler.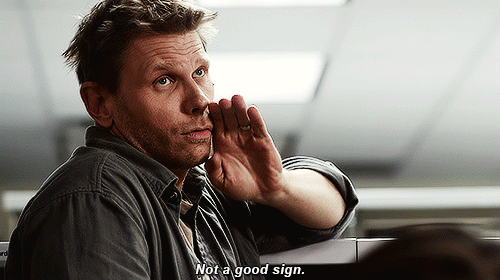 Avevo 10 anni e guardavo Buffy, e a 12 guardavo Friends, ma vi assicuro che mai avevo sentito parlare di spoiler fino al primo episodio di Game Of Thrones.
Siamo cambiati, i nostri gusti si sono raffinati e diventiamo ogni anno più pretenziosi. E Supernatural è riuscito nel tempo a stare dietro a tutto ciò.
Come è ovvio anche Dean e Sam hanno avuto dei momenti di calo, dei momenti in cui forse guardandoli abbiamo un po' rimpianto i bei vecchi tempi, ma poi riescono comunque a fare la magia: proprio quando pensiamo che non possano dare di meglio, ecco che infrangono la quarta parete, che parodiano se stessi o i propri colleghi di Grey's Anatomy, e se proprio si sentono disperati richiamano Lucifero direttamente dall'Inferno, che ci ipnotizza con il meraviglioso fascino del male.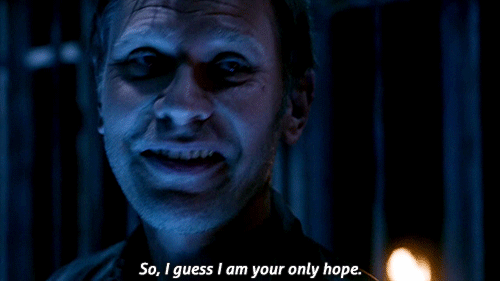 Insomma, dal 2005 ad oggi le cose sono parecchio cambiate. Spesso ci sentiamo descrivere da coloro che ci circondano come una generazione senza valori, e forse un po' è vero. Abbiamo perso le certezze che hanno caratterizzato la vita dei nostri genitori. Una volta era paradossalmente semplice: crescevi, se volevi ti laureavi, quasi sicuramente trovavi un lavoro abbastanza decente da poterti sposare, costruire una casa ed una famiglia. Ora se si riesce a trovare un impiego semidecente che ti faccia arrivare a fine mese senza il fiatone sei già parecchio fortunato. Perdendo le certezze abbiamo perso i valori solidi forse, ma ne stiamo costruendo altri, guardando sempre all'altro lato della medaglia. Per questo il buono non è più tutto buono, ed il cattivo in fin dei conti un po' lo possiamo comprendere.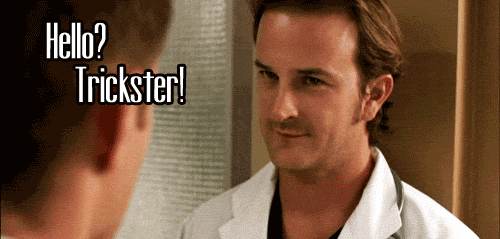 Questo cambiamento epocale è, più o meno consapevolmente, rappresentato nelle dodici stagioni di Supernatural. Kripke lentamente ci ha costretto a cambiare il nostro punto di vista, ad approfondire la conoscenza dei personaggi in continua evoluzione, che alla faccia di Darth Vader adorano fare periodicamente visita al fantomatico Dark Side.
Il valori che il vecchio padre cacciatore aveva loro insegnato sono ancora lì, impressi nella memoria, ma ormai c'è molto di più rispetto a quella prospettiva unilaterale. Perdendo Bobby i ragazzi si sono ritrovati a perdere un altro punto fermo, un altro pezzo di quei valori della vecchia generazione che se ne va. Infine quando vediamo lo stoico e sicuro Dean diventare amico di un vampiro allora dobbiamo renderci davvero conto di quanto tutte quelle nostre meravigliose certezze siano crollate in un oceano di sfumature di grigi.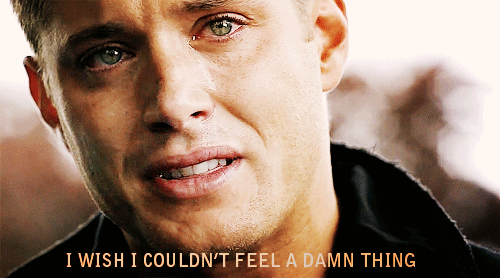 La storia è lunga ed impossibile da analizzare nella sua totalità, ma basta ripensare velocemente al percorso dei nostri protagonisti per renderci conto di quanto Supernatural si sia evoluto per venirci incontro. In dodici anni tra gli episodi di questa meravigliosa serie urban-fantasy è stata rappresentata la nostra evoluzione, il nostro cambiamento e la profonda crisi in cui ci ritroviamo a navigare.
Esattamente come Sam e Dean, esattamente come quel figlio ribelle, non ci fermiamo perché il percorso è ancora lungo, perché la speranza resta immortale, perché troveremo la nostra pace nella follia di questo mondo.
Carry on my wayward son
There'll be peace when you are done
Lay your weary head to rest
Don't you cry no more