Supergirl affronta Reign per la prima volta durante l'episodio nove della terza stagione. Reign si rivela essere più forte di quanto Kara (la trovate in 10 personaggi delle Serie Tv che hanno una doppia vita) avesse immaginato. Lo scontro è epico, combattuto in cielo, sulle strade, sugli edifici e in tutta National City. Kara lotta, con tutte le sue forze, che per una kryptoniana sono notevoli, ma stavolta la sua forza straordinaria o i poteri dati dal sole giallo non bastano. Alla fine, a vincere è proprio Reign che prende Supergirl e la getta da un palazzo, mandandola in coma e pronunciando queste parole: 
You are non God, just as I am no devil. All I am is truth. And judgement. And death. And I will REIGN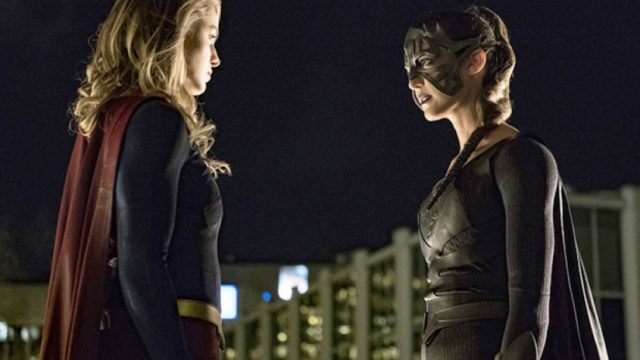 Ma chi è Reign in realtà?
Impersonata da Odette Annable, Samantha Arias, alias Reign, è una Worldkiller, ovvero un'arma biologica creata su Kripton da Zor-El. I suoi poteri riemergono quando Samantha salva sua figlia Ruby, dopo che era rimasta intrappolata sotto un traliccio, usando una forza sovrannaturale. Ciò cambia per sempre la vita di Samantha che, mano a mano che gli episodi procedono, si trasforma sempre di più in Reign. Samantha finisce per trascurare il lavoro alla Luthor Corp, gli amici e persino sua figlia. Saranno i continui black-out a convincere Sam che c'è qualcosa di strano in lei. La donna si rivolge prima ad Alex per un consulto medico, poi alle sue due migliori amiche Lena e Kara in cerca di aiuto.
Samantha e Reign sono due facce della stessa medaglia.
Sam è una madre single; cerca di fare del suo meglio per crescere sua figlia e per darle tutto quello di cui ha bisogno. Per Sam, Ruby è la persona più importante sulla faccia della Terra. Infatti, la sua peggior paura è perdere sua figlia. Non vuole che Ruby cresca da orfana, come è successo a lei. Per Reign e per chi l'ha creata, Ruby è un effetto collaterale spiacevole. Infatti la gravidanza di Samantha ha impedito a Reign di emergere per troppo tempo.
Sam è una donna molto forte e intelligente; è leale con le persone vicino a lei, soprattutto con Lena, che le ha dato la possibilità di dirigere la L-Corp. Si prende sempre la responsabilità dei suoi errori; inoltre riesce a tenere testa a uomini come Morgan Edge.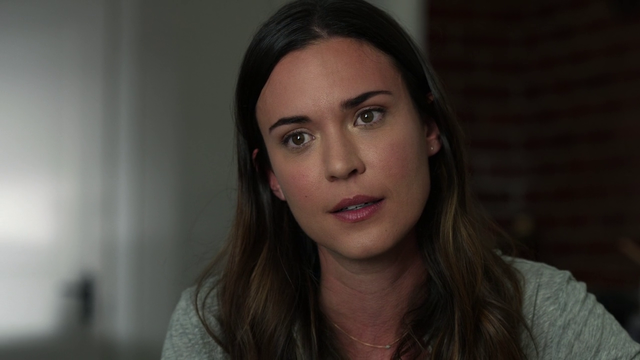 Reign è una vigilante senza pietà, crudele e sadica. Uccide chiunque ritenga sia malvagio o che si pone sulla sua strada, pur di raggiungerei suoi obiettivi: trovare le sue sorelle e dominare sul mondo. Vede sé stessa come una giustiziera che decide se qualcuno può morire o vivere. Aveva offerto a Supergirl la possibilità di ritirarsi poiché la considerava una sua pari ma, dopo il suo rifiuto, è costretta a punirla per la sua insolenza.
Nonostante la sua crudeltà, Reign sembra proteggere coloro a cui Sam è affezionata. Ad esempio, Reign non uccide Lena quando si rifiuta di diffondere il suo messaggio tramite la CatCo; inoltre si scaglia contro Morgan Edge, dopo che aveva attaccato la stessa Lena nei giorni precedenti. Ha però tentato di uccidere Alex ma solo perché lei si è chiaramente mostrata come sua nemica, sparandole più volte e costringendola a subire gli effetti della kriptonite verde. Reign non uccide un essere umano senza un motivo: lo dimostra quando lascia andare Alex in cambio di Julia, che accetta di farsi sopraffare da Purity, una delle Worldkiller.
I poteri di Reign sono gli stessi dei kriptoniani ma, essendo stata creata in laboratorio, amplificati. Reign però non è invincibile e possiede anche dei punti deboli. Essendo un Worldkiller cresciuta sulla Terra sin da quando era una bambina, Sam ha sviluppato un duplice disturbo della personalità da quando ha conquistato pienamente i suoi poteri. La kriptonite verde ha un effetto minore su una Worldkiller rispetto a un kriptoniano comune; tuttavia, è vulnerabile a una quantità concentrata quando interagisce con il suo flusso sanguigno. Anche il sole rosso ha un effetto attenuato su di lei: dopo essere stata esposta a una granata del Sole Rosso lanciata da Alex, ha mantenuto comunque i suoi poteri.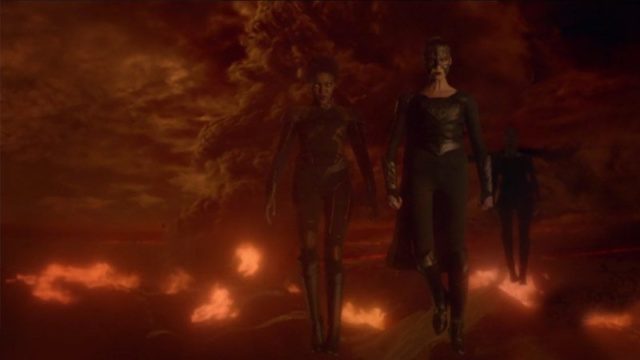 La Worldkiller ci ha fatto temere per la vita della nostra Supergirl (qui trovate un approfondimento su Supergirl). Ok, si sapeva che Kara non sarebbe morta ma Reign le è entrata dentro. Quella sconfitta ha scalfito le sue difese, le sue certezze e, perché no?, anche le nostre. Ora non è nemmeno più sola; Purity si è unita a lei e stanno cercando Pestilence. Come può Kara fermarle tutte se non è riuscita nemmeno a fermare Reign?