Ho visto Sons of Anarchy tardi rispetto alla data di uscita. É passato circa un anno da quando Jax Teller mi ha spezzato il cuore e ammetto che per diverso tempo non riuscivo a smettere di pensare alle sue drammatiche scelte. Erano proprio necessarie?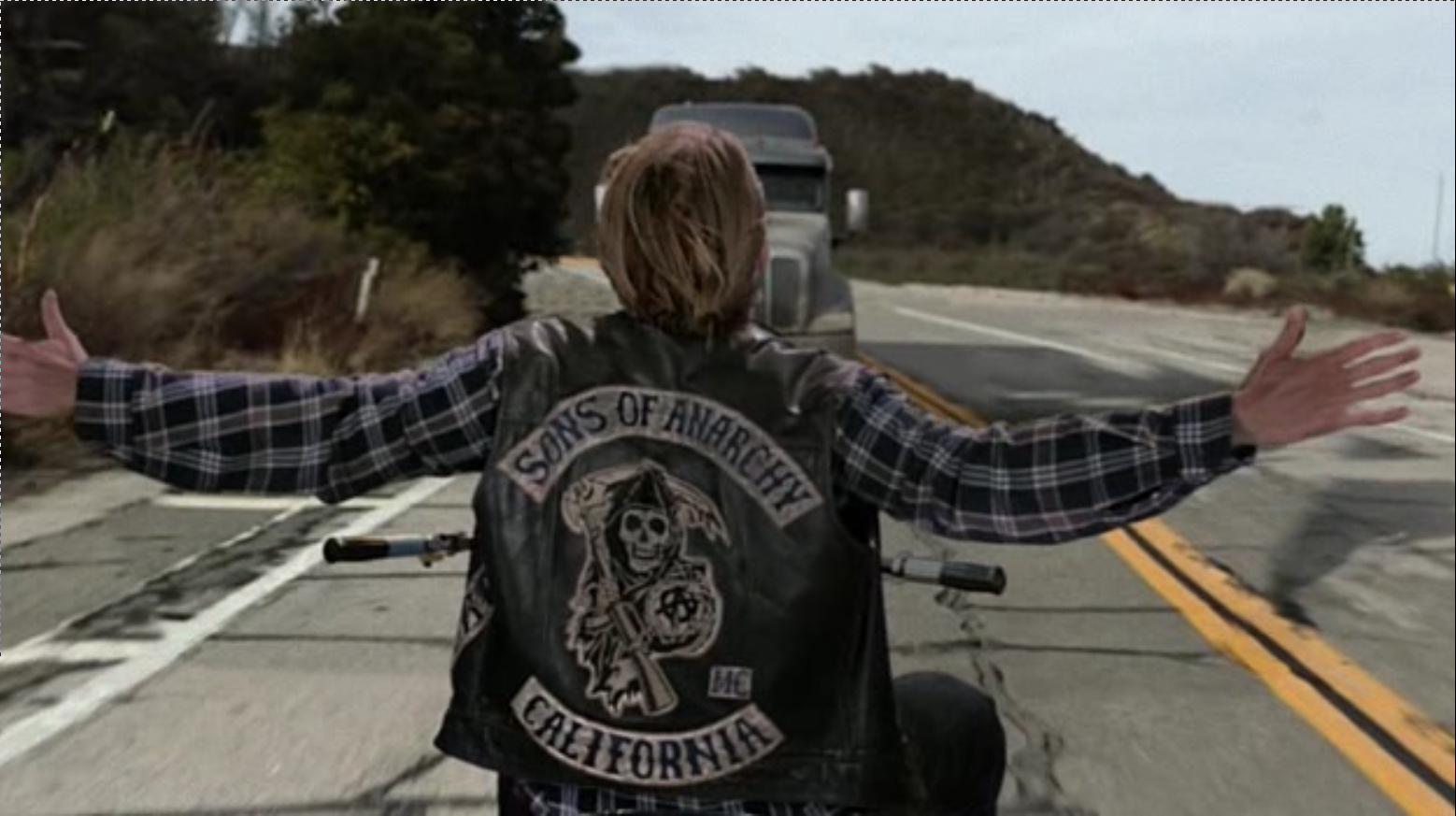 Ho quindi riflettuto su quello che era successo, su tutte le decisioni prese e in particolare, sul suo andare incontro alla morte.
Sons of Anarchy non è facile nè da seguire, nè da comprendere. É una Serie Tv per pochi. Io sono tra quelli che, pur amandola, non hanno gridato al finale meraviglioso e perfetto. Anzi, mi sono arrabbiata con lui perchè ormai eravamo amici io e Jax Teller e quello che desideri per un amico è un lieto fine.
Mi sono confrontata con chi la vedeva diversamente da me, ci ho pensato e ripensato e sono arrivata alla conclusione che alcuni percorsi di vita sono "punti di non ritorno". Il mio amico Jax non avrebbe potuto avere il lieto fine. In fondo non è una Serie Tv tratta dai film di Spielberg, ma una storia ispirata ai drammi shakespeariani.
Ho pensato a come è iniziata: con il ritrovamento dei diari del padre. Diari che gli hanno dato uno scopo da perseguire. E ho capito che ogni circostanza, ogni scelta, è stata dettata dall'amore. Un sentimento che si trasforma in base al percorso che la vita ti presenta portando a cambiare te stesso, le tue esigenze e il tuo punto di vista.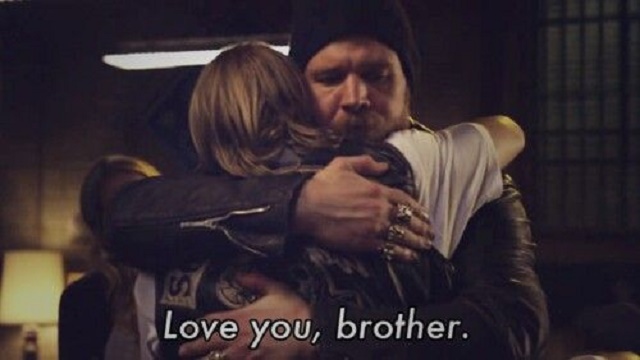 Amore. Ecco la parola che racchiude il senso di questa Serie Tv.
Prima quello nei confronti del padre e poi, per seguire il suo desiderio, quello nei confronti dei SAMCRO.
Jax Teller aveva due scelte: partire con Tara e i bambini – sacrificando lo scopo che tentava di raggiungere – oppure restare. Deciderà di aspettare. Vuole fuggire con la sua famiglia per allontanarla da quel mondo nocivo, ma ha prima un compito da portare a termine. Questa scelta avrà delle conseguenze che lo metteranno di fronte a drammi imprevisti. Come la morte dei suoi più cari amici e della madre dei suoi figli. Jackson cambierà per sempre. Sarà ancora un uomo con lo stesso scopo, ma accecato dal desiderio di vendetta.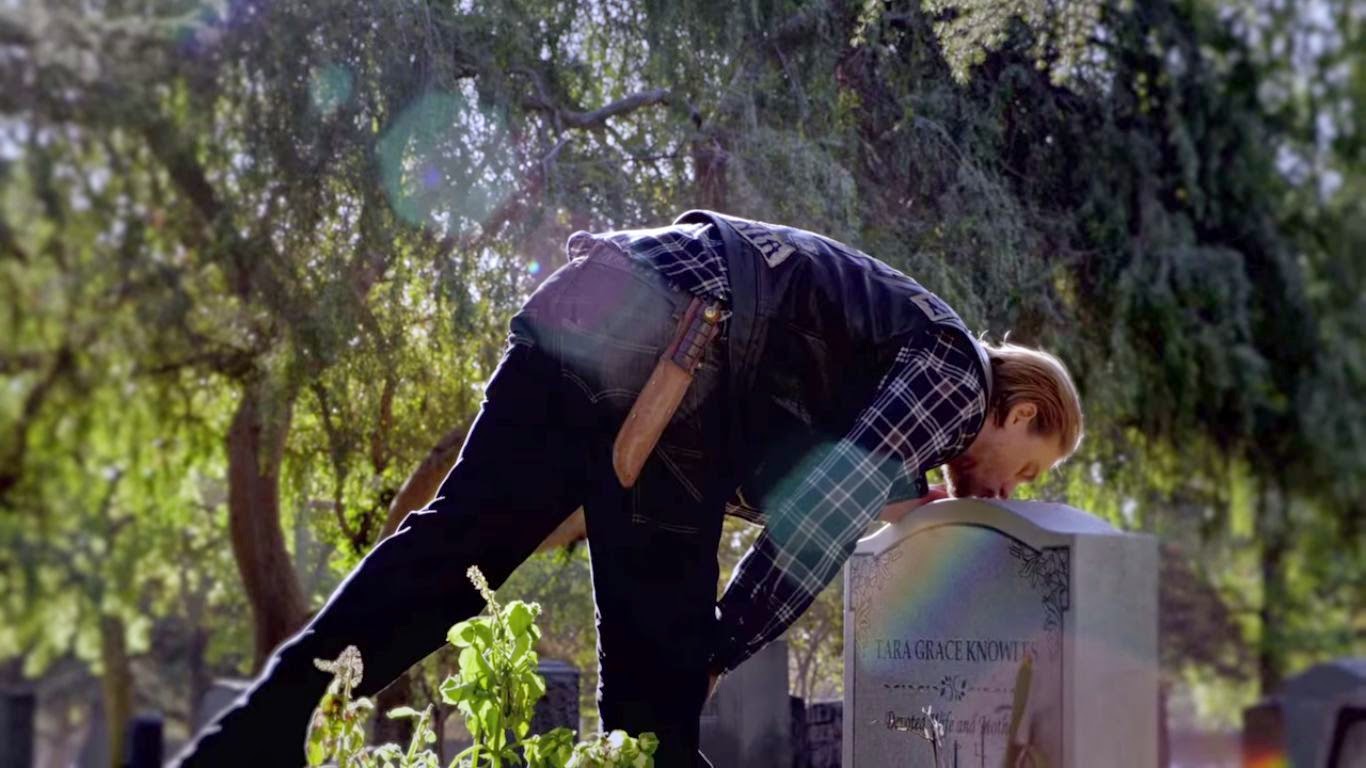 "Avevi l'occasione di rappresentare qualcosa di buono per questo club. Qualcosa che tuo padre ha sempre voluto, ma ti sei trasformato in ogni cosa che lui odiava: sei divenuto veleno"
Sono le parole pronunciate dall'ex leader degli Indian Hills, che non mi trovano d'accordo. O almeno non del tutto. Perchè io, nel suo desiderio di vendetta, su cui si basa tutta l'ultima stagione, vedo ancora una volta l'amore nei confronti di chi ha perso.
Quando scoprirà di essere stato tradito dalle persone più importanti della sua vita raggiungerà il punto massimo di "non ritorno": i responsabili della morte di suo padre sono sua madre Gemma e Clay, l'uomo che lo ha cresciuto come un figlio. Ed è stata Gemma stessa ad assassinare brutalmente Tara, l'amore della sua vita.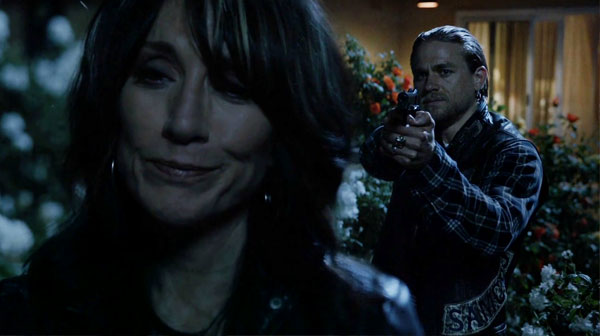 Noi spettatori abbiamo più volte desiderato che Gemma avesse ciò che meritava. É tipico delle Serie Tv portarci a essere "brutte persone che vogliono veder morire il cattivo". Quante volte ci ritroviamo a sobbalzare dal divano esclamando "oh…era ora!". Non so voi, ma io, per quanto pensassi che Gemma fosse uno dei personaggi più crudeli mai visti sul piccolo schermo, sono rimasta spiazzata, quasi disturbata dal gesto del figlio. Una scena di un impatto emotivo altissimo accompagnata dalle strazianti e inverosimili parole di lei che lo incoraggia a farlo "it's ok, sweetheart".
Dopo questo gesto estremo, attraverso la misteriosa senzatetto che gli dona la sua coperta, Jax Teller si trasforma nell'oscura mietitrice (fedele amica di Sons of Anarchy). Elimina tutti "i cattivi" per amore del club. Al Procuratore distrettuale Patterson, Jax dirà: "oggi i cattivi perderanno" riconoscendo anche se stesso in quelli destinati a perdere.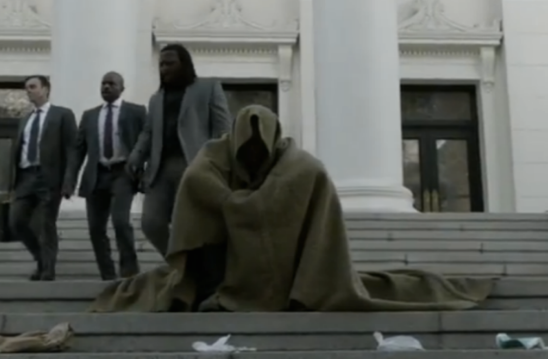 Abbiamo imparato a conoscere Jax Teller perché lo abbiamo accompagnato nel suo percorso di maturità. É facile affezionarsi a quel ragazzo che vediamo diventare un uomo in un mondo che gli ha tolto tanto. Le sue più grandi qualità – e forse anche le sue più grandi sfortune – sono l'intelligenza e la sensibilità. Miscuglio pericoloso che porta un essere umano con il suo vissuto a vivere in un costante tormento. Sua madre lo ripeteva spesso:
"Il mio Jax è tormentato come suo padre"
Quando Jackson ha raggiunto lo scopo del padre e ha vendicato la morte delle persone a lui più care, compie la decisione finale di nuovo per amore. Amore verso i suoi figli.
Quei figli che sceglie di affidare a Wendy, mamma di Abel, il più grande. E a Nero, al quale dirà:
"Quando arriverà il giorno lei deve dire ai miei figli chi sono veramente. Non sono un brav'uomo. Sono un criminale e un killer. Ho bisogno che i miei figli crescano odiando la mia memoria".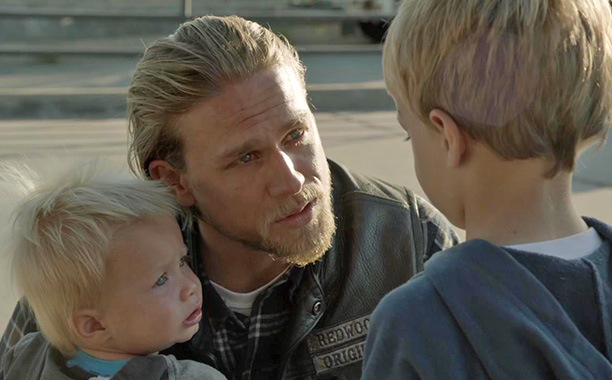 A differenza di chiunque altro, non vuole lasciare un buon ricordo di sè perchè ha capito che questo porterebbe i suoi bambini all'emulazione. Ancora una volta, troviamo l'amore come scelta di vita e di morte.
Il sorriso che vediamo sul suo volto è quello di un uomo che ha trovato la strada da percorrere. Non ho mai creduto che il suo gesto estremo fosse una punizione verso se stesso, ma piuttosto il gesto di un uomo finalmente sereno. Non una serenità positiva, bensì quella di una persona consapevole del suo tormento interiore e consapevole di avere fatto tutto ciò che poteva per aiutare gli altri, ma che non avrebbe potuto salvare anche se stesso.
L'inizio e la fine coincidono. Il primo episodio della prima stagione si apre con Jax Teller libero in sella alla moto.  L'ultimo episodio dell'ultima stagione si chiude con lui di nuovo libero, dopo anni che non lo era più. Stacca le mani dal manubrio, non pensa alla polizia dietro, nè al camion con la scritta "Papa's goods" davanti. E sorride.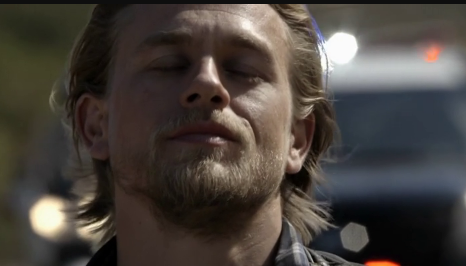 La risposta che mi sono data dopo tutti questi pensieri e queste riflessioni è che me li sarei potuti risparmiare. Perchè Sons of Anarchy non è una Serie Tv che può essere ragionata, ma solo sentita. Meno testa e più cuore. E la risposta ce l'avevo lì, sotto gli occhi:
"Dubita che le stelle siano fuoco, dubita che il sole si muova, dubita che la verità sia mentitrice, ma non dubitare mai del mio amore" (William Shakespeare).