Appartiene alla fortunata scuderia delle Serie targate HBO e, pur essendo meno nota rispetto alle sorelle maggiori (Game of Thrones, True Detective, Westworld, solo per citare le più seguite), non ha nulla da invidiare loro in termini di qualità. Si tratta di Silicon Valley, una comedy ideata da Mike Judge, giunta ormai alla quinta stagione negli USA (in Italia le prime quattro stagioni sono andate in onda su Sky Atlantic).
Un'occhiata superficiale alla trama e ai personaggi può dare l'impressione di trovarsi di fronte all'amica sfigata di The Big Bang Theory; quella che imita il suo modo di vestire e di parlare, nella speranza di avere altrettanto successo. Ma basta concederle una possibilità, un primo appuntamento di soli venti minuti, per rendersi conto che ha una personalità tutta sua. Non solo è in grado di reggere il confronto, ma per certi versi arriva pure a vincerlo.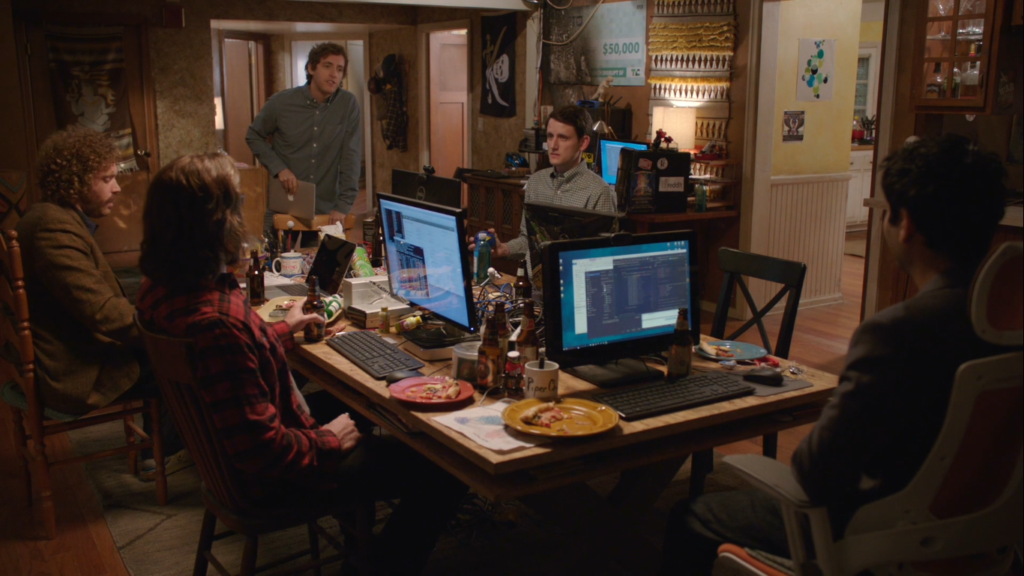 La Serie è incentrata su un gruppo di giovani programmatori intenti a muovere i primi, goffi passi tra i giganti della Silicon Valley. Richard Hendricks e i suoi amici vivono insieme nell'incubatore di Erlich Bachman: lui mette a disposizione un posto in cui dormire e lavorare, loro gli cedono una percentuale dei propri progetti. Tra quelle mura, Richard crea un algoritmo in grado di comprimere le dimensioni dei file senza perdita di qualità. Ad accorgersi delle potenzialità di quell'algoritmo, però, è la Hooli, una spietata multinazionale che fa subito un'offerta per acquistarlo. Ma Richard è un sognatore e capisce che quella può essere la sua occasione di cambiare il mondo; decide perciò di rinunciare all'offerta e mettersi in gioco in prima persona, fondando una startup: nasce così Pied Piper.
Cambiare il mondo: è questo ciò che sogna Richard, da tutta una vita. Apparentemente si tratta dello stesso sogno che ha permesso ai colossi dell'era digitale di uscire dai propri garage per accomodarsi in sontuosi stabilimenti da milioni di dollari. Presto, però, si scoprirà che il prodotto è ben diverso da quello reclamizzato sulle confezioni: pur di arrivare tanto in alto, molti hanno rinunciato a quel sogno per scendere a patti con le logiche del profitto. E i nostri sembrano condannati a subire lo stesso destino, volenti o nolenti. Ma ecco la svolta: loro non ci stanno.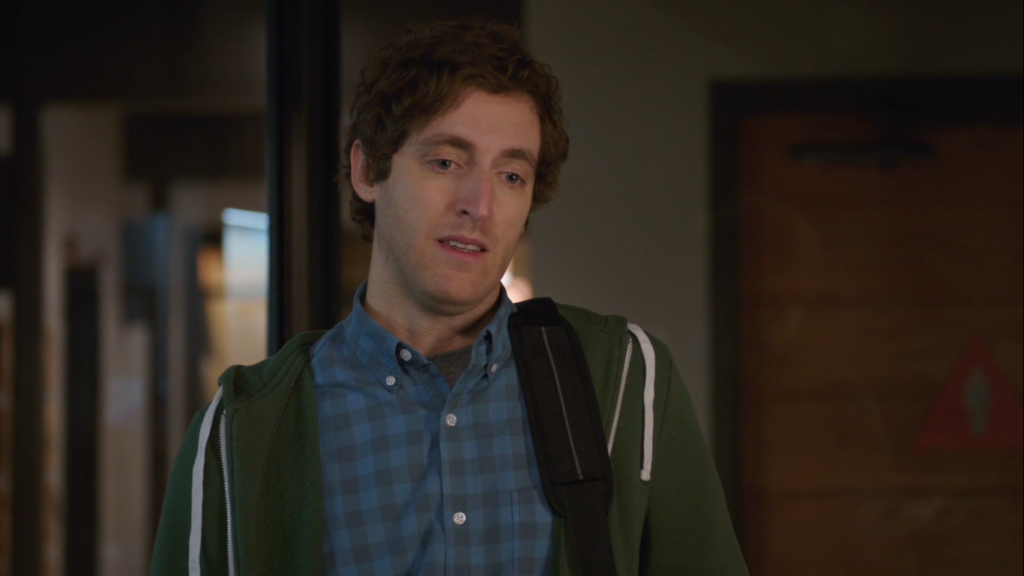 Ci avventuriamo così nell'universo freddo ma incredibilmente colorato delle multinazionali informatiche, nella culla in cui tutto ha avuto inizio. E accompagniamo questi moderni Ulisse lungo il cammino irto di insidie che rappresenta la vera impresa del nuovo millennio: l'odissea che porta allo sviluppo di una startup.
Silicon Valley gioca sugli stereotipi, ma senza prendersi troppo sul serio ed evitando, soprattutto, di scadere nell'autoreferenzialità. Ne emergono dei protagonisti originali e ben caratterizzati; senza dubbio dei nerd, ma con un'anima e un arco di trasformazione tutt'altro che scontati.
Diventa dunque l'occasione per dare uno sguardo alle contraddizioni della società tecnocratica in cui viviamo, affrontandole con una risata. Per poi accorgersi di come il successo possa cambiare le persone; di quanto sia difficile rimanere fedeli a se stessi quando la strada che conduce ai propri obiettivi è lastricata di compromessi.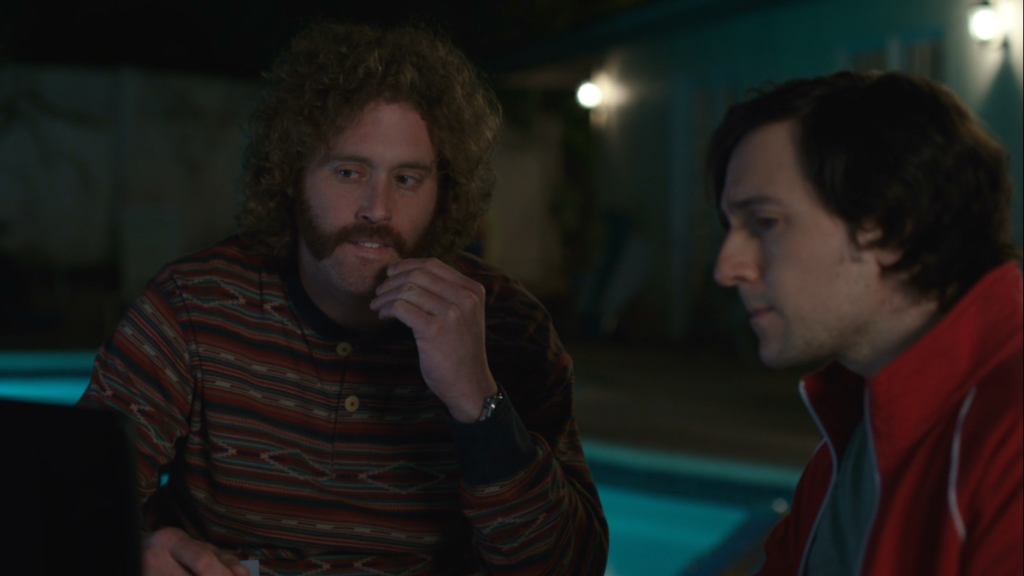 L'anima della Serie sta proprio in questo: nel suo essere una splendida metafora di come il mondo là fuori tenda a fagocitare i nostri sogni; a trasformarli in incubi, se non stiamo attenti. In molti partono con la voglia di cambiare il mondo, ma alla fine è il mondo a cambiare loro; e al disincanto fa seguito il peggiore dei mali moderni: la rassegnazione.
Per fortuna, però, Richard Hendricks e i suoi sono ancora abbastanza ingenui e coraggiosi da continuare a scommettere sui propri sogni. Potrebbero essere proprio la loro ingenuità e il loro coraggio a fare la differenza, tra un ostacolo insormontabile, un espediente esilarante e una soluzione geniale e spassosa.
La continuità narrativa si presenta solida, orchestrata in maniera intelligente lungo l'intero arco seriale. I rimandi alla cultura pop, agli scandali e ai peccati dei big della tecnologia riescono a mantenersi attuali senza inciampare nei luoghi comuni.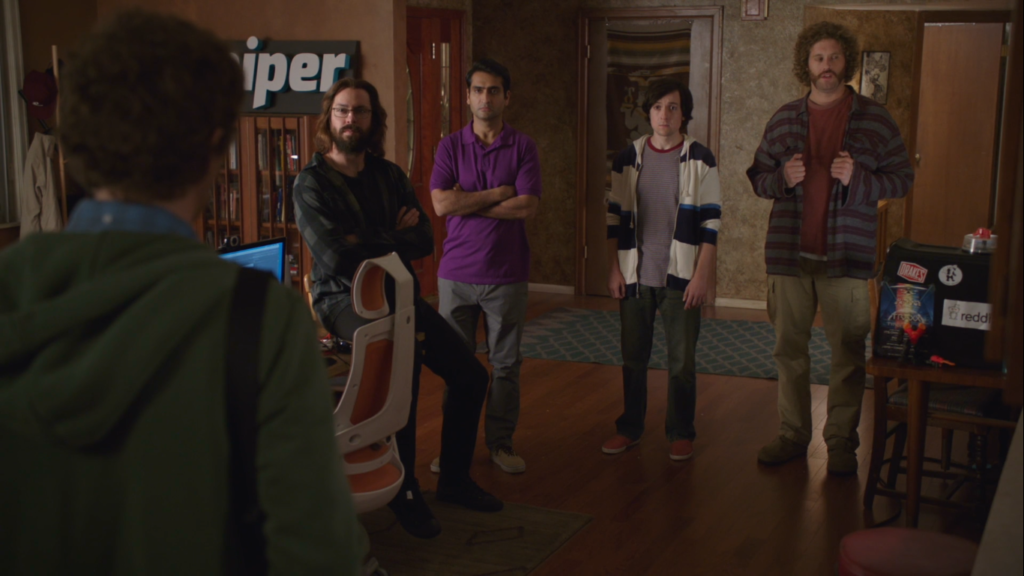 Ma il maggior pregio di Silicon Valley è la sua capacità di immergersi in un periodo di forte transizione sociale come il nostro, smontandone senza paura i meccanismi più contorti. Il fatto che ci riesca in maniera così frizzante e divertente, tenendosi alla larga da pesanti pipponi morali, non fa che potenziarne l'efficacia.
Insomma, cercate una serie agile, leggera, capace di regalarvi molte risate e allo stesso tempo innescare qualche riflessione in maniera ironica e disimpegnata? Silicon Valley è la pentola d'oro che aspettavate di trovare in fondo all'arcobaleno.