Immaginate per un attimo di dover visualizzare il vostro anno da sogno. Un anno cioè estremamente proficuo dal punto di vista lavorativo, magari ricco di soddisfazioni personali e professionali. Ecco, qualsiasi cosa abbiate in mente, difficilmente reggerà il confronto con il 2014 di Benedict Cumberbatch. Perché proprio il 2014? Ve lo spieghiamo subito.
Non si tratta solamente dell'anno in cui l'attore britannico prese parte, per la prima volta, a una cerimonia degli Oscar. Fatto già di per sé estremamente gratificante, ma non si tratta solo di questo. Nel 2014 Cumberbatch divenne infatti il primo attore ad aver recitato in ben quattro film, nominati alla prestigiosa statuetta in diverse categorie. Quell'anno apparve in 12 anni schiavo, Star Trek- Into Darkness, La desolazione di Smaug e I segreti di Osage County. Niente male insomma, soprattutto visto e considerato che la sua ascesa non si fermò affatto lì. L'anno dopo difatti tornò a presenziare al Dolby Theatre, stavolta con la prima nomination al migliore attore protagonista in saccoccia grazie al ruolo di Alan Turing in The Imitation Game.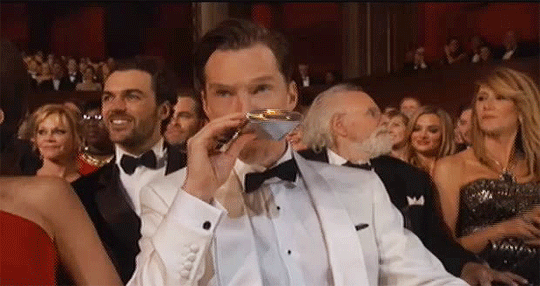 La carriera di Benedict Cumberbatch insomma prosegue spedita e senza intoppi, sulle ali di un successo apparentemente inarrestabile. Anno dopo anno il nostro Sherlock continua a inanellare premi, ruoli e film di primo piano, lavorando senza sosta e destreggiandosi indistintamente tra cinema, televisione e teatro.
Se, a oggi, praticamente chiunque può dire di sapere chi sia Benedict Cumberbatch, quanti di voi possono dire di conoscere il suo passato? Chi fosse cioè e cosa facesse prima di diventare il più amato Sherlock Holmes della serialità? Se siete curiosi di saperlo o volete semplicemente una rinfrescata, siete nel posto giusto!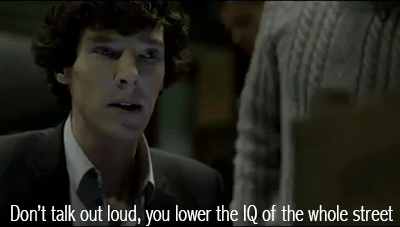 Il buon Benedict Timothy Carlton Cumberbatch nasce a Londra il 16 luglio del 1976. Cresciuto a stretto contatto con l'arte della recitazione, essendo figlio di due attori, Benedict sviluppa presto l'amore per il mestiere di casa, prendendo parte a numerose opere shakespeariane nella sua scuola e debuttando a 12 anni con Sogno di una notte di mezza estate.
Dopo aver studiato alla Harrow School, una sorta di liceo artistico privato per soli maschi, decide di prendersi un anno sabbatico prima di iscriversi all'università. Come impiegare questo lasso di tempo libero? Con nulla di lontanamente convenzionale ovviamente, come sempre quando si parla di Benedict Cumberbatch.
Il nostro Sherlock infatti decide di trascorrere l'intero anno in Tibet, come insegnante di inglese in un monastero del Darjeeling. Curioso come, oltre vent'anni prima di diventare Doctor Strange, Cumberbatch abbia sperimentato in prima persona l'ambiente e lo stile di vita che saranno tanto cari al suo futuro personaggio.
Durante questo soggiorno, l'intrepido Benedetto (che già da piccolo rischiò l'ipotermia a causa della sorellastra Tracy, come già vi raccontammo in questo articolo) pensa bene di provare a scalare l'Himalaya. Con l'aiuto di qualche volenteroso amico ma senza sherpa al seguito, poco tempo dopo, come prevedibile, finisce per perdersi. Al termine di tre lunghe giornate trascorse a vagare senza né acqua né viveri, l'allegra combriccola riesce a raggiungere un villaggio e a mettersi in salvo per il rotto della cuffia.
Laureatosi in Drammaturgia all'Università di Manchester e dopo aver conseguito anche un master in arti classiche alla London Academy of Music and Dramatic Art, nel 2001 Benedict Cumberbatch comincia una più che prolifica carriera di attore teatrale.
L'esordo in Tv non si fa attendere a lungo. A partire dal 2002, Benedict prende parte a innumerevoli film e Serie televisive britanniche, tra le quali spicca Fortysomething, diretta e interpretata dal futuro Dr. House, Hugh Laurie.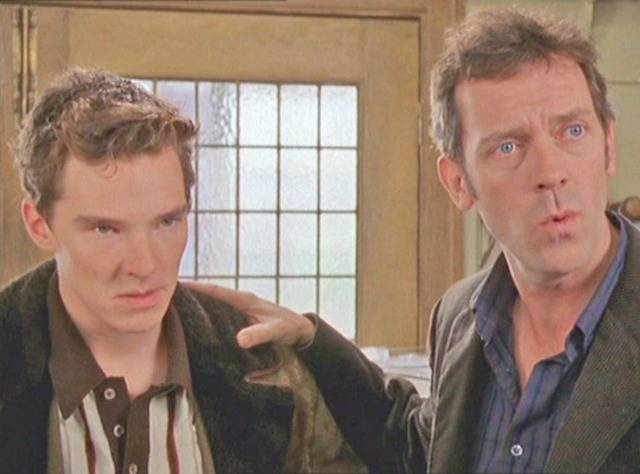 Il primo grande ruolo da protagonista arriva nel 2004 grazie a Hawking, film della BBC sulla vita del del mitico e compianto professor Stephen Hawking. La sua magistrale interpretazione, oltre a valergli la prima nomination ai BAFTA TV Awards, gli procura le attenzioni degli addetti ai lavori. La sua eccellente formazione teatrale e il suo tono di voce inconfondibile non rimangono inosservati a lungo. I riflettori sono puntati ormai su quello che sembra essere il più promettente attore inglese della sua generazione.
Nel 2005 però Cumberbatch diventa, suo malgrado, protagonista di una vera e incredibile disavventura. Durante le riprese della miniserie To the Ends of the Earth, avvenute in Sud Africa, il nostro Benedict viene rapito da sei uomini armati, insieme a una coppia di amici. Dopo esser stato derubato, legato con i lacci delle sue scarpe e chiuso nel bagagliaio di un auto, viene condotto insieme agli altri sotto un ponte. Una volta fatti scendere i sequestrati, viene intimato loro di inginocchiarsi, quasi a preludere un'imminente esecuzione. Inaspettatamente però i brutti ceffi si dileguano senza colpo ferire e senza apparenti spiegazioni, per la gioia di un Cumberbatch esterrefatto e già rassegnato al peggio.
La brutta esperienza in Sud Africa è solo un piccolo intoppo che non frena minimamente l'ascesa dirompente dell'attore londinese. Nel 2006 con Amazing Grace Cumberbatch ottiene il primo vero ruolo importante della sua carriera sul grande schermo. Ruolo che, tra l'altro, gli vale una candidatura ai London Critics Circle Film Awards come miglior esordiente britannico. Grazie a questo successo continua a lavorare con maggiore frequenza al cinema, in film sempre più importanti come Espiazione e L'altra donna del re. 
Nonostante il successo cinematografico, Benedict Cumberbatch ha sempre guardato con grande favore al mezzo televisivo, continuando ad accettare di buon grado ruoli per la Tv. Nel 2007, nel film Stuart: A Life Backwards, lo vediamo recitare fianco al fianco di un'altra nostra vecchia conoscenza.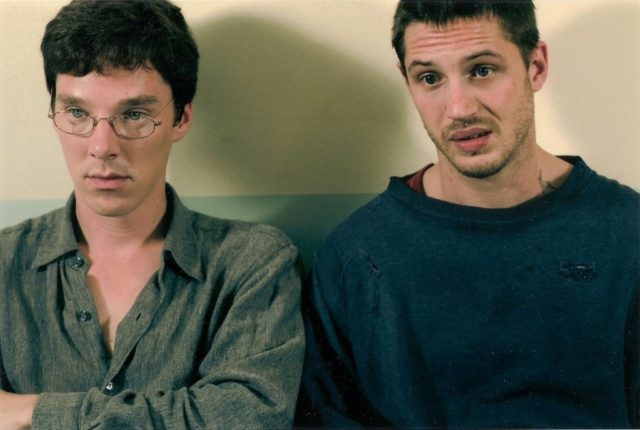 L'anno della consacrazione assoluta però è ovviamente il 2010. Il successo di Sherlock, per nulla scalfito dall'uscita dell'omonimo film di Guy Ritchie l'anno prima, è letteralmente travolgente per i protagonisti della Serie di Moffat e Gatiss. Fin dalla prima stagione i volti di Benedict Cumberbatch e di Martin Freeman divengono noti anche ai meno appassionati, e le loro carriere subiscono un'impennata che, tuttora, non accenna a perdere quota.
Paradossalmente è proprio l'affermazione crescente dei due interpreti a rendere problematico un rapido ritorno del detective di Baker Street sui nostri schermi. Come sappiamo infatti la quinta stagione di Sherlock è ancora un miraggio, a causa soprattutto dei numerosi impegni lavorativi di Freeman e Cumberbatch. Riusciranno i nostri eroi a trovare il tempo necessario per tornare a vestire i panni che li hanno resi celebri in tutto il mondo? A oggi non ci è dato saperlo. Quel che è certo è che non ci libereremo facilmente di entrambi da qui ai prossimi anni.
Tra cinema, Tv e teatro dunque ci sarà sempre tempo e modo per apprezzare all'opera il nostro amato Benedict Cumberbatch. Con noi di Hall of Series che, ovviamente, vi terremo aggiornati in tempo reale sullo stato dei suoi presenti e futuri progetti.