Ah, gli amici!
Cosa sarebbe il mondo senza di loro? Molte serie tv famose come The Big Bang Theory o The O.C. ce ne hanno raccontato il valore, anche attraverso espedienti narrativi piuttosto divertenti e significativi.
Anche se però, sempre le stesse serie appena menzionate, ci hanno insegnato come certe amicizie apparentemente innocue possano nascondere insidie con cui è spesso difficile relazionarsi.
A volte, come nel caso di The Big Bang Theory, questo dà il via a una serie di incidenti piuttosto esilaranti.
Per alcuni protagonisti sventurati il detto chi trova un amico trova un tesoro non poteva rivelarsi più sbagliato. Ecco dunque, raccolti per voi, i 10 peggiori migliori amici del panorama seriale!
1) Sheldon Cooper – The Big Bang Theory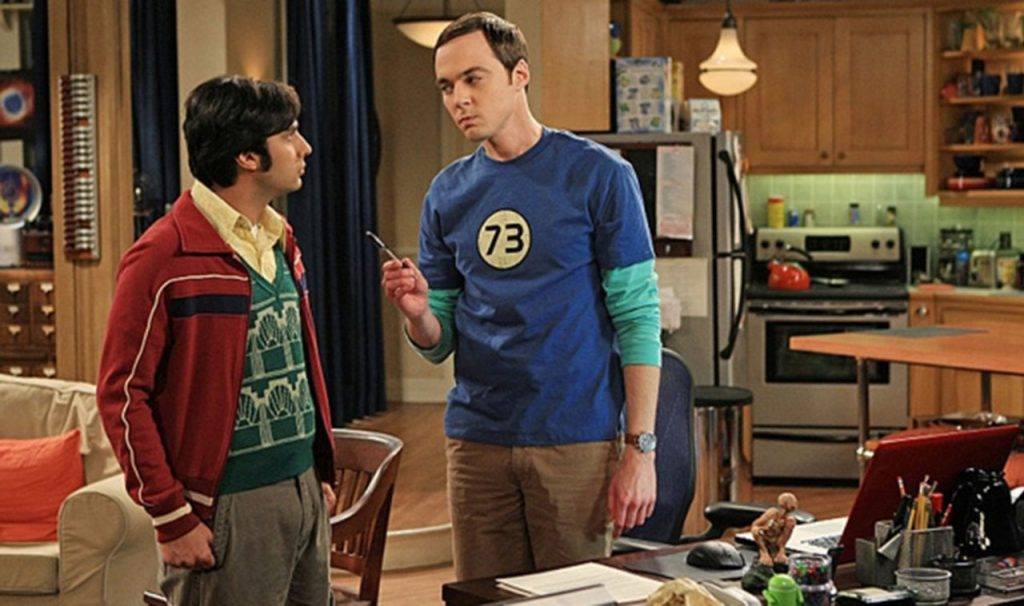 Prendiamola larga e partiamo proprio da lui, l'indiscutibile e inamovibile Sheldon Cooper. In The Big Bang Theory ha messo più volte a dura prova la pazienza del povero Leonard. Bistrattandolo e criticandolo senza freni con la stessa tollerante compassione di un sergente militare.
Si considera il migliore amico di Leonard eppure nessuno più di lui lo mortifica senza sconti, svilendolo e redarguendolo per sciocchezze senza senso. Ammettiamolo: pochi di noi resisterebbero dal rinchiudere Sheldon in cantina e buttare la chiave.
Il problema è che, geniale com'è, ne uscirebbe senza sforzi e verrebbe anche a cercarci per spiegarci dove abbiamo sbagliato!
2) Pacey Witter – Dawson's Creek
Continuiamo con i casi più soft, e parliamo di quell'amicone burlone di Pacey Witter.
Il classico amico tanto simpatico e tanto innocuo che, senza che te ne rendi conto, ti ha già ciullato la ragazza da sotto il naso (e ti ha fatto fesso). Mentre tu magari stai ancora elaborando il suo prezioso consiglio circa il mare pieno di pesci, vedrai che con la lenza giusta ne tiri su un bidone intero!
Oltretutto, con quel faccione sornione che si ritrova, ti riesce pure difficile odiarlo davvero. Ti guarda con il mescolino dispiaciuto e va a finire che quello s*****o alla fine ti senti tu!
3) Chanel Oberlin – Scream Queens
Ecco, con l'ingresso in graduatoria della bella e perfida Chanel iniziamo ad addentrarci nella categoria "disturb-amici ". Sì perché i prossimi amici che analizzeremo avranno davvero qualche turba di troppo che riversano su quelle povere anime altrui.
L'insopportabile Chanel, capocannoniere in carica nella squadra delle Mean Girls per eccellenza, ha come missione nella vita (oltre che essere splendida, ricca e famosa) quella di massacrare chi le sta intorno.
Ora, una così andrebbe abbracciata e affidata a un buon terapeuta che le spieghi come si sta al mondo ma, ahimè, a quelle di questa specie serve una corte per sentirsi vere regine.
E sfortunatamente sono anche bravissime nell'assicurarsela!
4) Cal Lightman – Lie to me
Nel caso di Cal Lightman più che di patologie comportamentali parliamo di un eccesso di intelligenza e tecnica professionale che renderebbe difficile a chiunque relazionarsi a un amico simile!
Non è un caso infatti che il protagonista di Lie to Me, esperto in cinesica e con una leggera ed esuberante vena arrogante, abbia tante difficoltà a relazionarsi con chi divide la vita. Con uno così persino un'innocente partita a briscola rischia di diventare problematica. Figuriamoci se ti tocca nascondergli altro, i sacrosanti fatti tuoi ad esempio!
5) Gregory House – Dr. House
Continuiamo con i geni socialmente incapaci!
Il geniale, sexy e scorbutico Gregory House è quel tipo di amico che, dopo anni e anni, ti fa chiedere ma per quale motivo siamo amici io e te?
Arrogante, presuntuoso, emotivamente disabile e pure anaffettivo. A parte i suoi stretti collaboratori, che non hanno avuto altra scelta, resta da chiedersi cosa abbia spinto il fedele Wilson a rimanergli accanto in tutti quegli anni di amicizia?
6) Sherlock Holmes – Sherlock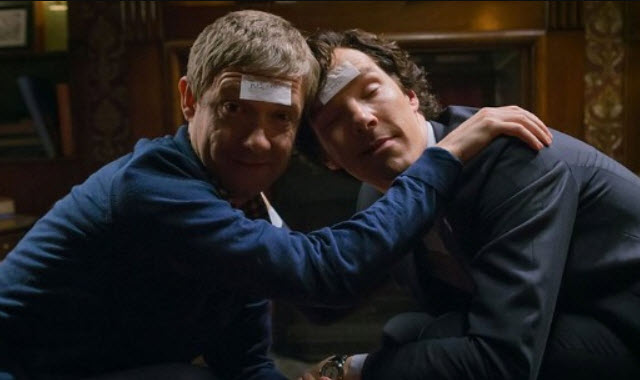 Chiudiamo la parentesi odiosi-amici-geniali con l'incredibile detective inglese.
Uno che trova un amico per miracolo e pronti via gli fa credere di essere morto per anni, gettandolo nello sconforto. Non contento, una volta che il poveraccio si è rifatto una vita, tenta pure di sabotargli il matrimonio con la deliziosa neo sposina.
Dulcis in fundo, i sospetti paranoici che ha mosso contro di lei e che hanno offeso l'amico, erano pure fondati. Lei però è una Mary Poppins 2.0 (leggete qui se volete qualche info sulla fantastica Mary Morstan), e la cosa finisce comunque a tarallucci e vino e i 3 diventano un'inseparabile triade.
Happy Ending dite? Macché, la sposina muore per salvare la vita del logorroico e fastidioso migliore amico.
Imperdonabile.
7) Oliver Trask – The O.C.
Entriamo nella categoria Gente malata che va evitata e inauguriamola con lo squilibrato Oliver Trask.
Solo un caso sociale come Marissa Cooper poteva ignorare l'espressione inquietante del bugiardo patologico, il taglio di capelli improbabile, e decidere di introdurlo nella sua cerchia di amici, senza conseguenze.
Ci rimedia una finta overdose e una pistola puntata in faccia, e ci pare anche corretto visto quello che ha fatto passare al povero Ryan in tre stagioni. Ah sì, viene anche scaricata dall'appena citato ragazzo, che ha saputo tenere testa all'uragano Julie Cooper ma che dopo lo tsunami Trask, ha mollato finalmente la presa.
Severo ma giusto.
8) Damon Salvatore – The Vampire Diaries
Allora, per quanto riguarda parenti e ragazze ci sentiamo di essere compassionevoli.
La lotteria della famiglia è casuale e con quel faccino lì è comprensibile che in molte abbiano soprasseduto alle sue tendenze borderline, recitando il solito Io lo cambierò che ti puoi dire solo quando perdi la testa per uno così.
Ma Alaric?
Il già sfortunatissimo Alaric Saltzman che motivo aveva per legarsi a uno così? Uno che, non dimentichiamolo, è entrato nella sua vita nientemeno che uccidendogli la moglie. Vogliamo parlare anche di tutte le volte che Damon ha ucciso lo stesso Alaric? Alla fine i due arrivano a volersi bene davvero. Un bene malsano e inspiegabile ma reale.
Che non sia la loro la storia d'amore più interessante in The Vampire Diaries alla fine?
9) Alfie Solomons – Peaky Blinders
L'amicizia tra Thomas Shelby e Alfie Solomons in Peaky Blinders è davvero qualcosa di difficile da spiegare.
Nascono come rivali, si minacciano di morte mentre provano a fregare l'altro "a lavoro". Finiscono per instaurare una curiosa alleanza spinti dagli eventi e, grazie a questi, arrivano ad avere una sorta di utile amicizia.
Alfie poi, con la sua grezza e burbera ironia è difficile che non conquisti all'istante tanto che, persino lo stoico Tommy Shelby, finisce per vederci qualcosa in lui.
Quello di Peaky Blinders è un mondo crudele però ed ecco che, puntuale come un orologio, arriva il tradimento da parte di Alfie.
Come la risolve Tommy? Un colpo di pistola in faccia e via, pace fatta. Si è poi capito se alla fine si è preso cura di quel benedetto cane, almeno?
10) Theon Greyjoy – Game of Thrones
Potremmo spendere parole e parole sul comportamento decisamente poco riconoscente e sleale del giovane Greyjoy, ma perché farlo quando possiamo riassumere tutto il nostro risentimento con due sole parole?
Robb Stark.
Ceduto dalla famiglia agli Stark, neanche fosse un brutto candelabro ereditato da un parente poco simpatico (per cui non vale neanche la pena discutere), invece di apprezzare il legame instaurato con il primogenito della casata (che per inciso lo tratta meglio di quanto tratti il fratellastro!) decide, appena questo parte per salvare il padre, di provare a ciullargli potere e castello.
Per riuscirci fa pure il bulletto con i fratellini di lui e ammazza pure due poveracci che avevano solo la sfiga di vivergli accanto.
Salto veloce in avanti e arriviamo al capitolo Sansa.
Gliela devono stuprare e malmenare per mesi prima che l'amico di famiglia si decida a fare qualcosa di costruttivo per la causa. Meno male che ci pensa Pisolino Stark a pareggiare i conti con lui. Dormendo naturalmente. E come sennò? Ma comunque giustizia è stata fatta via..