Lie to Me è stata una delle mie prime serie tv. Ricordo che ne ero ossessionata: adoravo l'intraprendenza di Cal Lightman, il rapporto che aveva con la dolce Gillian Foster, Eli Locker e la sua tendenza a dire tutto quello che gli passava per la testa. E poi adoravo Ria Torres, giovane donna determinata e decisa a imparare. La cosa però che mi ha più colpita era il tema della serie: le bugie e il linguaggio del corpo come strumento per riconoscerle. Ricordo che mi ero talmente appassionata all'argomento che avevo deciso di comprare il libro di Paul Elkman (dal quale i produttori hanno preso ispirazione per la serie) e consigliavo a tutti di guardarla. Nel momento in cui la nominavo però, notavo che pochissimi conoscevano la serie. Esattamente dieci anni dopo dalla sua nascita, mi chiedo ancora perché nessuno ne parli.
C'è da sottolineare che in quegli anni aveva avuto uno straordinario successo The Mentalist e quindi moltissime persone erano concentrate solo su quella serie.
Sia Lie to Me che The Mentalist hanno come protagonisti uomini con un passato tormentato, desiderosi di aiutare gli altri ma con seri problemi relazionali anche a causa della loro invadenza e per la loro costanza nel manipolare le persone. Entrambe le serie quindi hanno dei punti in comune, ma Lie to me è stata decisamente oscurata. Se ne parla decisamente poco perché purtroppo, non c'è stata molta pubblicità. Inoltre, è sempre stato uno show che lasciava pochi spazi alla comicità e portava temi molto cruenti come il disturbo di personalità multipla.
Ma ancora oggi, sono qui per dire che Lie to Me è una serie che merita di essere guardata nonostante la cancellazione. Questo è un altro dei motivi per il quale molte persone rinunciano subito a guardarla: ammetto che è stato davvero un peccato cancellarla proprio nel momento in cui la trama stava prendendo una certa sfumatura e i legami si stavano consolidando. Ma per i temi che vengono presentati e per la caratterizzazione dei personaggi, ci si può passare sopra, provando a mettersi nei panni di Cal Lightman e cercando di vedere attraverso i suoi occhi come percepisce le persone.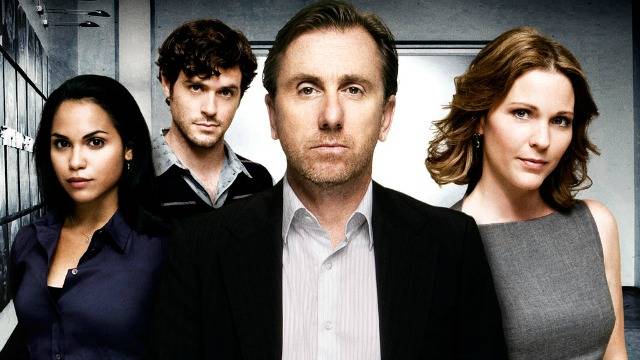 "Tutti mentono": è una frase che ripete spesso in modo sprezzante ma anche addolorato, quasi rassegnato.
È stato proprio il suo talento nel riconoscere le micro-espressioni la causa del divorzio dalla moglie Zoe e delle tensioni che si creano con la figlia adolescente Emily. Cal riesce a farsi odiare per la sua superbia e la sua capacità di manipolazione ma anche a farsi amare per la sua sensibilità, mostrando le sue debolezze e parlandone direttamente con lo spettatore. Ed è proprio questo uno dei capisaldi della serie: la debolezza dell'essere umano.
In ogni episodio, Cal e il suo team svelano le menzogne scoprendo che dietro esse si celano le emozioni primarie: mentire per amore, per vergogna, per paura. Anche se all'inizio lo spettatore può provare rabbia e non capire le motivazioni per le quali i colpevoli mentono, appena il sospettato viene scoperto e spiega il perché dei suoi atti, solitamente, si abbassano le difese e si empatizza. Semplicemente ricordiamo che siamo tutti umani e che a volte, dietro uno sbaglio, si cela qualcosa di molto più profondo. I colpevoli non agiscono mai senza una motivazione ben precisa (anche se moralmente sbagliata) e la serie cerca di sottolinearlo.
Nonostante possa sembrare che non ci sia un filo conduttore nella trama, alla fine c'è e sono i legami umani che si creano dopo ogni episodio.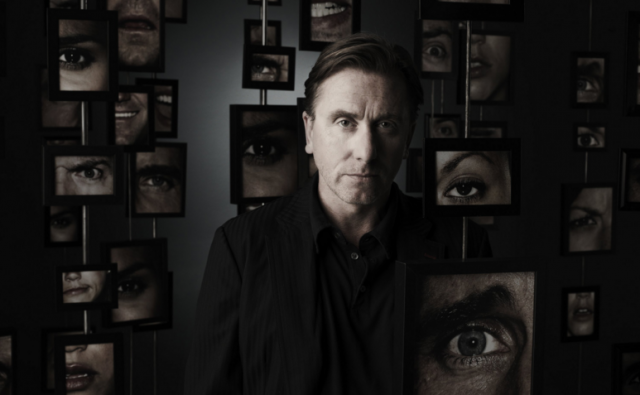 Seguiamo il team e le vicende familiari di ogni personaggio, vivendo con loro le rispettive paure, la mancanza di fiducia verso le persone ma anche la conseguente riscoperta. Non è mai monotona: ogni episodio racconta nuove storie, nuovi drammi, nuove debolezze e nuovi colpevoli che minacciano la tranquillità di persone innocenti e delle quali Cal si fa portavoce, con l'obiettivo di difenderli a ogni costo. I suoi metodi a volte sono piuttosto duri; in un episodio in particolare, per aiutare una donna (che soffre di un disturbo di personalità multipla) a scovare un assassino, compie un gesto estremo per risvegliare una personalità in particolare, detta "il protettore". Oppure un altro ancora, quando Cal umilia pubblicamente la sua collega Ria Torres: per scatenare una reazione di uno stupratore e torturatore seriale, manipola persino il suo team.
La sua collega fidata Gillian Foster alla fine riconoscerà che Cal ha messo in atto "la grande beffa", un piano già utilizzato in passato. In quell'episodio Lightman dimostra non solo al suo team ma anche a noi spettatori di cosa è capace, la sua determinazione nell'inchiodare i colpevoli e quel senso di protezione verso tutti gli esseri umani, sentimento celato dalla sua ostentata superbia.
Lie to Me è quella serie di cui tutti parlano poco ma che tutti dovrebbero vedere per sentirsi umani, accettare le proprie debolezze e cercare di comprendere gli altri.