Mancano ormai due giorni all'inizio del 2020, un anno con due numeri gemelli che potrebbe sembrare ripetitivo proprio a causa della sequenza numerica che alterna le due cifre. In verità di ripetitivo non ci sarà nulla, visto che questo segna l'inizio di un nuovo decennio e la fine di quello iniziato nell'ormai lontano 2010. Ne sono successe tante di cose in questi dieci anni: alcune bellissime, altre tremende. In mezzo a tutto questo c'è anche Hall of Series, che da qualche anno prova a raccontarvi una storia, un punto di vista differente per osservare un piccolo schermo. La fine di un decennio però è anche il momento di fare dei bilanci. Per quello delle serie tv migliori di questo periodo dovrete ancora aspettare qualche giorno, intanto però potrete accontentare la vostra sete di classifiche (qui le serie tv originali Netflix del 2019) con quella sui migliori personaggi.
Dicevamo che noi siamo qui per raccontarvi storie e parlarvi di serie tv, e quale cosa migliore che lasciarvi una lista di caratteri che non potete non voler conoscere se siete amanti del piccolo schermo?
Parliamo infatti di personaggi, non di attori o attrici, quindi ci concentreremo totalmente sul ruolo che hanno svolto nella serie che li vede protagonisti e sull'impatto avuto nel mondo della serialità. Ovviamente si può essere d'accordo o meno, visto che si parla di giudizi soggettivi, ma siamo sicuri che non vi deluderemo, visto che tutti sono tratti dalle serie tv migliori di questo decennio. Prendete carta e penna quindi, e preparatevi a segnare qualsiasi personaggio a voi sconosciuto, si comincia!
10) June Osborne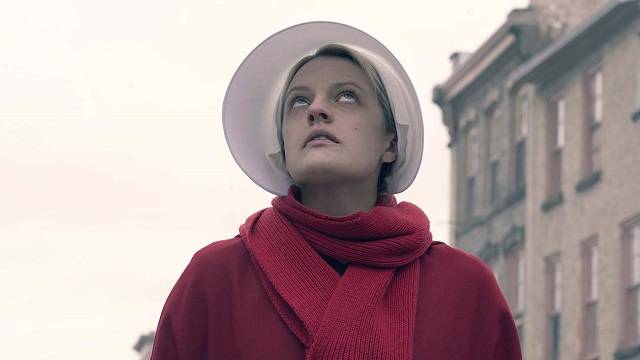 La decima posizione vede protagonista una donna che risponde al nome di June Osborne. Questa è la protagonista di una delle serie tv migliori che abbia avuto questo decennio: The Handmaid's Tale. June è interpretata da Elisabeth Moss, attrice che in questa produzione originale Hulu veicola dosi incredibili di carica emotiva e carisma che l'hanno portata a vincere un Emmy Awards e un Golden Globe. Molto dipende anche dal suo personaggio, perfettamente scritto e caratterizzato.
June è l'Ancella protagonista di The Handmaid's Tale e oltre ciò, è uno dei personaggi più riusciti degli ultimi anni. Un characters che fa riflettere su temi scomodi di cui troppo spesso evitiamo di parlare. Una donna che ha elevato il concetto di femminilità attraverso la sofferenza e la nausea causata dalla crudezza di alcune scene della produzione. June è un personaggio che ha rivoluzionato totalmente il concetto di donna protagonista di una serie tv e che per questo merita di essere inserito in questa top ten.