68 edizioni del Festival di Sanremo ci hanno insegnato che l'importante non è vincere ma vendere ed è proprio quello che stanno facendo i Maneskin, la band rivelazione dell'ultima edizione di X-Factor. Arrivati secondi contro tutti i pronostici che li davano per vincitori (ha vinto, infatti, il tenore siciliano Lorenzo Licitra), i Maneskin stanno scalando tutte le classifiche di vendita italiane con il loro primo album "Chosen".
Damiano, Victoria, Thomas e Ethan hanno 59 anni in quattro e non nascondo che scoprirlo mi ha impressionato parecchio: la loro sicurezza, il talento e la presenza scenica è degna di artisti consumati e decisamente più maturi. Alle audizioni di X-Factor si sono presentati con orecchini di piume, trecce nei capelli e tanta "arroganza" lasciando il giudice Manuel Agnelli parecchio indispettito: da grande fan degli Afterhours, però, sapevo che, con quell'atteggiamento, avevano fatto centro nel cuore del buon vecchio Manuel perchè, diciamo la verità, potevano permettersi di essere impertinenti.
Il loro nome, in danese, significa "chiaro di luna" ma ascoltando la loro musica ci rendiamo conto che essa è molto lontana dal romanticismo che il nome evoca: i Maneskin spaziano tra sonorità rock, pop e anche un po' reggae…insomma un bel mix che mancava nel panorama musicale del nostro Paese.
Ora, però, vi starete sicuramente chiedendo, cosa c'entrano i Maneskin con le Serie Tv? Hall of Series ha deciso di occuparsi di musica? Tranquilli! Il nostro mondo è ancora quello delle Serie Tv ma i Maneskin mi hanno ispirato e ho deciso di consigliarvi alcune Serie che sembrano fatte apposta per il loro fan!
Ecco a voi 5 Serie Tv che amerete se vi piacciono i Maneskin!
1) THE DEUCE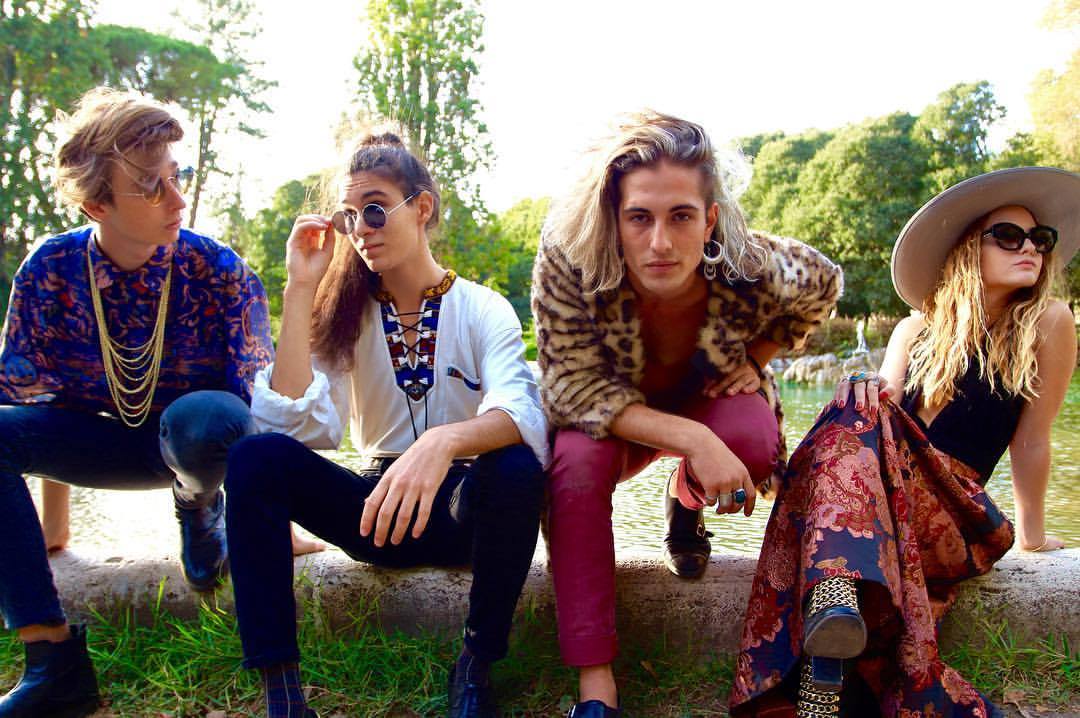 Prodotta da James Franco e trasmessa dal canale americano HBO (in Italia è in onda su Sky Atlantic), "The Deuce" sembra il set perfetto per un video dei Maneskin!
Siamo nella New York degli anni '70, agli albori della nascita dell'industria pornografica: "pimp" e prostitute si affacciano in questo nuovo mondo che viene analizzato anche dal punto di vista imprenditoriale.
Il groove, di cui quegli anni sono impregnati, è lo stesso che i Maneskin portano nelle loro performance: le sonorità, gli accessori vistosi, i grandi occhiali da sole, tutto ci riporta ai look sfoggiati dalla band durante le puntate di X-Factor. Insomma, se il frontman Damiano dovesse spuntare in una scena di "The Deuce" non stonerebbe affatto!