3- Dexter
Dexter è il primo (massimo secondo) personaggio che salta alla mente quando si pensa a serie che distorcono il bene e il male. Infatti questo protagonista, per chi non lo sapesse, è – in pochissime parole – il serial killer dei serial killer. Già da qui si apre una controversia interessante: è giusto uccidere i "cattivi"? E se proprio hai il "bisogno" di uccidere, perché non direzionare questo istinto verso persone che, opinabilmente, se lo meritano? Tutti questi dilemmi vengono affrontati in Dexter in una maniera coinvolgente ed intrigante. Il protagonista stesso inizia a chiedersi le motivazioni del suo "Passeggero Oscuro", parlandone come una parte di sé separata da sé, una sorta di altra personalità.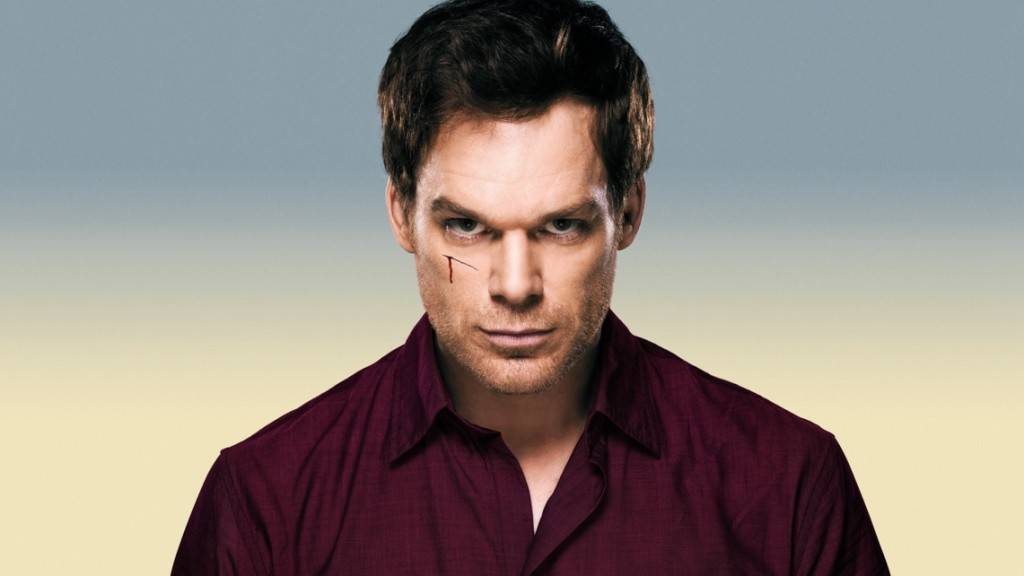 "I feel… alive, half sick with the thrill of complete wrongness. I don't fight him, I don't want to. He's all I've got. Nothing else could love me, not even… especially not me. Or is that just a lie the Dark Passenger tells me?"
Giustificabile o pura malvagità? Dexter è l'antieroe degli antieroi, e con lui intraprendiamo un viaggio con il protagonista per trovare risposte a queste domande.
4- Fargo – Stagione Uno
Lester, il protagonista della prima stagione della serie Fargo, è un fallito. Assicuratore di professione, si sente sminuito in continuazione dalla moglie, oltre che dalla gente del paese in cui vive. In particolare, il passaggio cruciale della distorsione della sua morale si identifica come conseguente all'incontro con Malvo, un sicario dalla dubbia filosofia di vita, che diviene strumento nelle mani del quasi ingenuo Lester, che nella confessione ad uno sconosciuto, ammette di cercar vendetta verso un ex compagno di scuola rimasto coerente al suo atteggiamento da bullo. Il protagonista non si rende subito conto che Malvo avrebbe esaudito la sua scherzosa richiesta di ucciderlo, ma quando lo scopre fa risvegliare in lui qualcosa che non sapeva di avere: un'atteggiamento da freddo calcolatore propenso al crimine. Qui l'uomo comune e modesto diviene, o riscopre secondo Malvo, il primordiale predatore che è in lui e si converte al male persuaso – inizialmente – dal sicario ma successivamente autonomo nelle sue malefatte. Il confine da oltrepassare per convertirsi al male non è mai stato così labile.
"How come the human eye can see more shades of green than any other color? – Cause of predators. Used to be, we were monkeys, right? And in the woods, in the jungle, everything's green. So, in order to not get eaten by panthers and bears and the like, we had to be able to see them, you know, in the grass and trees and such. Predators."