Quando ci si stanca dei soliti eroi, classiche figure trita e ritrita, allora si va a cercare qualcosa di più complesso, di più affascinante. Drammi e relativismi sono l'ingrediente principale di molte delle Serie Tv degli ultimi anni: il male non è più così lontano e anche il bene ne è plasmato!
Anzi, al giorno d'oggi, è più facile trovare un cattivo da ammirare che un buono nelle serie drammatiche. I confini tra bene e male sono spesso distorti ma tutto ciò le rende più credibili, più reali, più umane. E allora proviamo empatia con antieroi, antieroi di antieroi, eroi decaduti ed cattivi redenti.. ce n'è per tutti i gusti!
Oggi, noi di Hall of Series, abbiamo cercato di catturare le serie che meglio esprimono questo spostamento morale, in cui tutto è possibile e i confini vengono prevaricati sempre più frequentemente.
1- Bloodline
La dipanazione del dramma della serie Bloodline porta ogni spettatore ad un inevitabile senso di spaesamento emotivo. Le Florida Keys da paradiso terrestre tramutano nella classica sceneggiatura di un inferno, un inferno personale vissuto dalla famiglia Rayburn. Il bene, il perdono, la purezza dei più nobili sentimenti vengono macchiati da vecchi rancori e atavici pregiudizi. Il rapporto tra i fratelli John e Danny Rayburn, lascerà lo spettatore in preda ad un dilemma morale. Il rapporto tra la pecora nera Danny ed il fratello modello John, sarà l'emblema dell'intero dramma. Aiutarsi, migliorarsi, redimersi è una chimera. La drammaticità raggiungerà il suo imprevedibile culmine e l'inerme spettatore sarà un ulteriore vittima disegnata.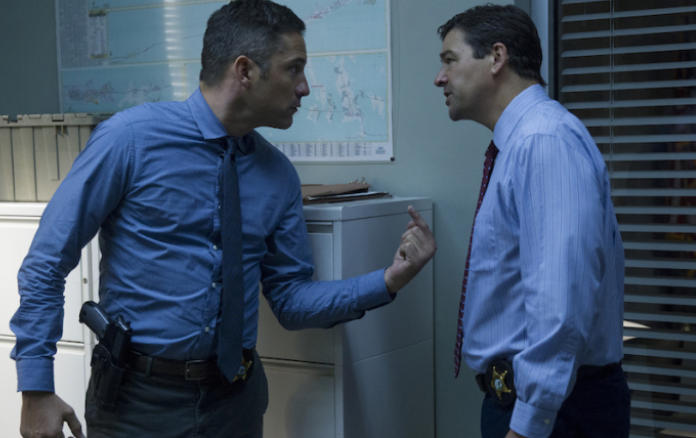 "Sometimes – you know something's coming. You feel it – in the air. In your gut. You don't sleep at night. A voice in your head's telling you, something is gonna go completely wrong, and there's nothing you can do to stop it. That's how it felt when my brother came home."
2- Breaking Bad
Breaking Bad, un modo di dire che indica l'andare nella cattiva strada, il divenire cattivi, è una serie che in questa lista, come in molte altre, non può mancare. Qui Walter White, il protagonista, dopo aver scoperto di avere un cancro terminale, decide di sfruttare la sua genialità nel campo chimico per cucinare metanfetamina, per ottenere soldi da lasciare alla famiglia una volta morto. Sebbene inizialmente le sue intenzioni consce potrebbero effettivamente essere queste, nel corso delle stagioni diviene sempre più cattivo, sempre più subdolo, sempre più calcolatore.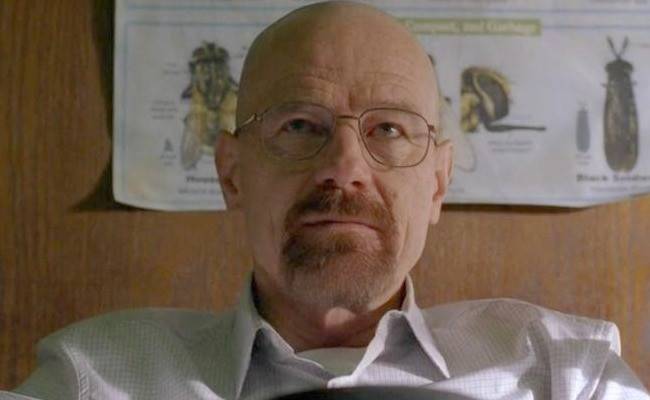 Il potere, l'impero che vuole costruire è una rivendicazione della fama che gli è sfuggita per un soffio nel passato. Lui vuole essere rispettato, vuole essere grande, lui "è il pericolo" e questi processi accompagnano lo spettatore in maniera costante tanto che esso si accorge solo troppo tardi che Walt è andato troppo in là, si è trasformato in qualcosa di completamente diverso, un cambiamento lento, come il colore dei vestiti che indossa.
"I have spent my whole life scared. Frightened of things that could happen; might happen; might not happen. 50 years I've spent like that. Finding myself awake at 3am. But you know what? Ever since my diagnosis, I sleep just fine. I came to realize it's that fear is the worst of it, that's the real enemy. So, get up, get out in the real world and you kick that bastard as hard as you can, right in the teeth."