Oggi dici HBO, pensi a Game of Thrones e Westworld. Dietro queste tre lettere, però, si annoverano alcune tra le più grandi produzioni telefilmiche di tutti i tempi. Qualche esempio in più? I Soprano, OZ, Sex and The City, The Wire, True Detective, Six Feet Under, True Blood, Boardwalk Empire i più noti; Silicon Valley, The Deuce, Big Little Lies i più recenti.
La verità è che HBO è una delle poche reti che è sinonimo di garanzia di qualità e varietà. Nulla è lasciato al caso, nulla è un caso. Il nome, acronimo della semplice dicitura Home Box Office, si è affermato negli anni come il network da battere e da temere.
HBO nasce nel 1972 ed è il canale di pay per view più antico dell'America; inizialmente, la value proposition dell'azienda era semplicemente quella di trasmettere i film, già distribuiti al cinema, in Tv in versione integrale. Negli anni, l'idea delle produzioni originali ha poi portato la HBO tra i top network dell'intero globo. Basti pensare che in America, nell'ultimo anno, quasi il 30% della popolazione statunitense aveva un abbonamento al canale: parliamo di circa 32 milioni di abbonati.
La HBO è stata anche una delle prime reti a offrire i servizi On Demand (2001) e streaming con HBO Go (2010). La loro strategia attuale, quindi, non si limita alla sola creazione di prodotti semplicemente originali; alla base di tutto c'è la qualità, l'originalità delle storie e la coltivazione del talento di ogni singolo componente della squadra di lavoro. Non a caso, lo slogan degli ultimi anni recita due semplici parole: So Original.
É impossibile non essere incuriositi da questo network che sembra davvero non sbagliarne una. Prima i Soprano, successo internazionale, poi le donne di Sex and The City e le crude vicende di The Wire. True Blood poi, tra le prime Serie sui vampiri, True Detective che vanta un cast stellare così come la recente Big Little Lies. Six Feet Under invece è una delle Serie più particolari degli ultimi anni: nessuno avrebbe mai pensato che una famiglia di pompe funebri sarebbe mai potuta essere la protagonista di uno show televisivo. Inutile nominare Game of Thrones, una delle più grandi Serie degli anni recenti… e pensare che è iniziato tutto con poche migliaia di dollari.
Come tutte le grandi compagnie di successo, è difficile far svelare a questi colossi i loro segreti. É però possibile provare a scoprire qualche curiosità interessante e magari capire cosa c'è dietro questo network e quali sono state le mosse che hanno reso HBO l'emittente da temere, quello che negli ultimi 16 anni ha vinto il più alto numero di Emmys.
Per prima cosa, come riferito più volte dal loro CEO, Richard Plepler, è importante ricordarsi da dove si è partiti, quale è stato il motivo per cui HBO è entrato sul mercato: trasmettere i grandi film di Hollywood senza filtri. Nonostante noi europei conosciamo il network per i suoi show originali, il motivo principale per cui, in America, il 70% degli utenti sottoscrive un abbonamento a questo canale, è proprio la visione di film. É quindi fondamentale continuare a trasmettere i migliori film oltre che le produzioni originali.
Altro fattore fondamentale del successo HBO è evitare di guardare ai competitors come modelli di confronto; ciò che conta per la HBO è il loro istinto. I focus group e le ricerche di mercato vengono usate anche da questo network ma, molto spesso, si fanno scelte di pancia. Six Feet Under è un esempio: dai focus group era stato accolta tiepidamente l'idea di una famiglia di pompe funebri, mentre nella realtà la Serie è stata un successo incredibile.
L'idea al cuore di tutta la strategia HBO in sede di produzioni originali è innanzitutto riuscire a creare dipendenza alle loro Serie. Per farlo, però, la HBO sa che deve rispettare l'intelligenza del proprio spettatore e assicurare un prodotto di qualità. Avere una cultura che si basa sulla chiarezza e sulla qualità aiuta a rispettare questi propositi; gli stili narrativi basati sul poco ma buono aiutano lo spettatore a immergersi totalmente negli show. L'assenza di clichè visti e rivisti, lasciare spazi senza inutili parole ma pieni di pathos e riflessione hanno fatto in modo che la HBO si affermasse nell'Olimpo dei network televisivi.
Anche se ai competitors non si guarda, HBO si rende conto che l'interazione con i social e la creazione di piattaforme di streaming sono elementi necessari per rimanere al top. Di recente, la collaborazione con Snapchat ma anche l'utilizzo dei canali social per pubblicizzare in modo creativo i proprio show (ricordate il countdown per l'ultima stagione di Game of Thrones su Facebook?) ha aiutato ad avvicinare nuovi e diversi segmenti di mercato.
Tra tutti questi momenti positivi, non mancano però momenti di crisi. Quest'estate gli hacker avevano preso di mira le puntate di Game of Thrones, riuscendo a rubare e diffondere più di una puntata. Altra grana è la reazione critica e agguerrita della comunità afroamericana all'idea di una Serie, Confederate, che proporrebbe una versione alternativa e rivisitata della storia della schiavitù in America.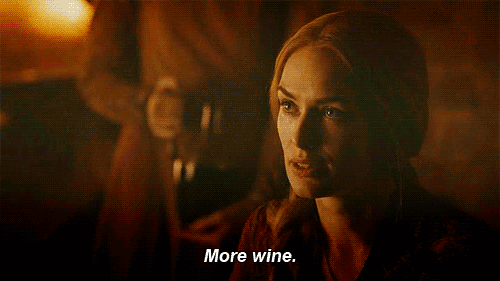 Nonostante queste due grane HBO sembra non aver abbassato la testa ed è più pronta che mai a continuare il suo percorso, specialmente nei confronti degli hacker che hanno riscaldato di non poco l'estate di HBO. Il network non ha comunque ceduto alle loro richieste, segnale di una grandissima forza e fiducia nei confronti dei proprio spettatori, sicuramente fidelizzati e fedeli al loro network preferito.
Da quello che sembra, HBO è l'unico network vecchio stampo in grado di tenere testa a Netflix e agli altri nuovi rivali di questo mercato ma, soprattutto, è realmente sinonimo di grandiosi prodotti originali. Non ci resta, quindi, che aspettare l'uscita di nuove Serie per vedere se lo storico network a stelle e striscie riuscirà a rimanere tra i top del settore!