4) PRETTY LITTLE LIARS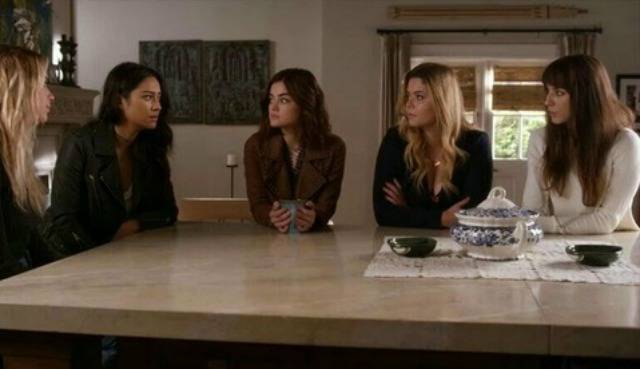 Se vi mancano i complotti, i colpi di scena, o se semplicemente vi manca qualcuno che stalkeri i personaggi della vostra serie TV preferita nascondendo alla perfezione la sua identità, non potete assolutamente perdervi Pretty Little Liars. Non andrò a parlare del lato trash di questa serie, oggi, quanto più del suo lato intrigante, in grado di tenerti fisso allo schermo cercando di capire chi sia il colpevole dell'intera situazione. E, intendiamoci, non scopriamo nulla se non a partire dalla sesta stagione. La ricerca costante per capire chi è -A ricorda un po' la nostra ricerca per capire chi sia Gossip Girl. Due identità fittizie, in grado di creare scandali da una parte e casini di proporzioni cosmiche dall'altra. Il mistero è una costante di queste serie, e noi non possiamo fare altro che adorarle entrambe, con tutti i loro lati trash d'insieme.
5. THE OC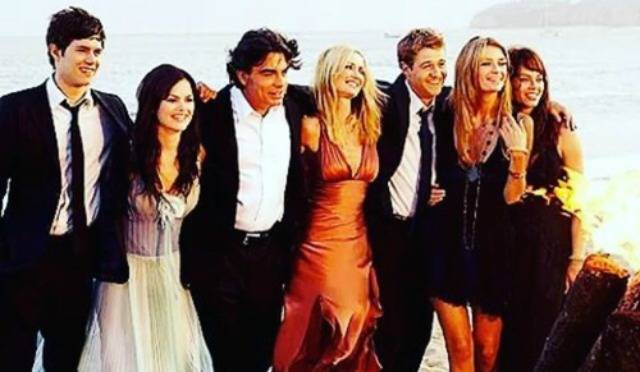 Come dicevo prima, io adoro i telefilm ambientati, anche se solo parzialmente, al liceo. Rappresentano quel momento della vita di una persona in cui si affaccia al mondo, alle responsabilità, ai primi amori, vede la nascita delle amicizie più durature… Ecco perchè, in questo senso, The OC è perfetto per chi sente la mancanza di Gossip Girl. Entrambi telefilm creati dalle stesse persone, presentano personaggi e storie d'amore con caratteristiche tra loro simili, per cui ci viene molto difficile non appassionarci a Ryan e Marissa, esattamente come ci eravamo appassionati a Chuck e Blair. Ciò che cambia tra le due Serie Tv è l'ambientazione, ma nell'uno e nell'altro caso finiamo per essere trasportati in queste storie quasi senza tempo, in cui il più delle volte ci riconosciamo senza nemmeno rendercene conto.