Gossip Girl è una Serie TV che si è conclusa ormai da quattro (quasi cinque) anni, ma ha lasciato dentro di noi un vuoto incolmabile, e ancora oggi ne sentiamo terribilmente la mancanza.
Considerando che è stata la prima Serie Tv alla quale mi sono appassionata seriamente, quando ho saputo che avrebbero cancellato Gossip Girl ci sono rimasta malissimo. Insomma, mi ero resa conto che per alcuni aspetti la sua qualità era calata, ma speravo che sarebbero riusciti a risollevarla e a farla tornare all'antico splendore, per poi concluderla con il botto. Non posso dire di essere rimasta delusa dal finale, ma nemmeno di essere rimasta del tutto soddisfatta.
Il fatto è che, in ogni caso, arrivati alla conclusione di questa serie, ho dovuto trovare un modo per sopperire alla mancanza lasciata da Gossip Girl, alle avventure di Blair e Chuck, Serena e Dan e a tutti gli scandali che si creavano nell'Upper East Side. La buona notizia è che sono riuscita a trovare delle serie che riescono perfettamente a colmare il vuoto lasciato dalla blogger più misteriosa di New York. Curiosi di sapere quali sono? Si?
Allora diamo insieme un'occhiata alle 5 serie da guardare se siamo in astinenza da Gossip Girl.
1) THE ROYALS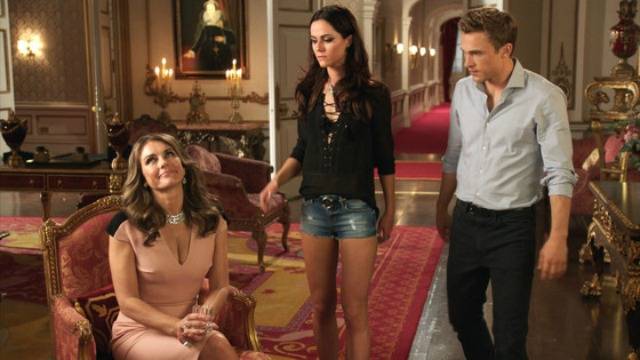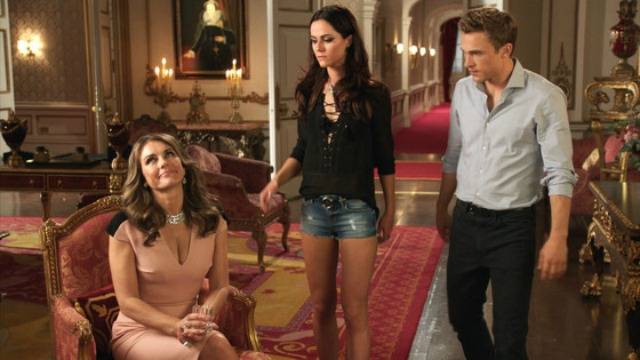 Una Serie Tv diversa e particolare, che ci trasporta nel mondo del lusso sfrenato e dell'opulenza tipiche delle famiglie reali, di qualsiasi generazione. The Royals è l'esempio di come il potere possa portare alla realizzazione di ogni tipo di desiderio nascosto, per il quale, però, c'è sempre e comunque un prezzo da pagare. In definitiva, richiamiamo un po' un ideale che spesso è stato portato avanti anche in Gossip Girl:
you're nobody until you're talked about.
La serie è stata creata dagli stessi ideatori di Gossip Girl, e soprattutto qui ritroviamo una bravissima Elizabeth Hurley, che passa dai panni di Diana Payne a quelli della Regina Helena Henstridge: un ruolo che la porta comunque a manipolare gli altri per mostrare la sua verità. Che dite, non è il ruolo perfetto per lei?