Chiunque abbia mai osato dire che "altezza mezza bellezza" forse non aveva mai conosciuto la reale altezza di alcune delle attrici più belle dello star system hollywoodiano, da Natalie Portman (1.60 m) fino a Scarlett Johansson (1.60 m), passando per Salma Hayek (1.57 m) e Lucy Liu (1.60 m). Eppure non solo il mondo del cinema, ma anche quello delle serie tv pullula di attrici bellissime e piene di talento alte addirittura meno di 155 cm. Alcune di loro hanno fatto della propria statura minuta un punto di forza, scegliendo ruoli che andassero a valorizzarla, mentre altre attrici sono più insospettabili, tanto che non avremmo mai immaginato di poterle trovare in questa lista.
Prima di scoprire quali sono le attrici delle serie tv alte meno di 155 cm, è necessario fare una piccola premessa: la maggior parte delle donne presenti in questa lista sono di nazionalità americana, dunque la loro altezza non è stata calcolata originariamente utilizzando il sistema metrico, bensì in piedi. È possibile che nella conversione da piedi a centimetri vi sia un margine di errore di circa 1-2 cm, solitamente da considerare come da eliminare per difetto.
Siete pronti a scoprire quali attrici delle serie tv sono alte meno di 155 cm? Andiamo a vedere.
1) Kristen Bell (155 cm)
La straordinaria Kristen Bell ci ha rubato il cuore per la prima volta quasi 20 anni fa nei panni di Veronica Mars, eppure continua a essere una delle attrici più note del panorama seriale, anche grazie alla sua recente performance come Eleanor Shellstrop in The Good Place (di cui vi raccontiamo perché dovreste vederla qui). La solare Kristen, che della sua statura minuta non ha mai fatto mistero, è alta proprio 1.55 m.
2) Maisie Williams (155 cm)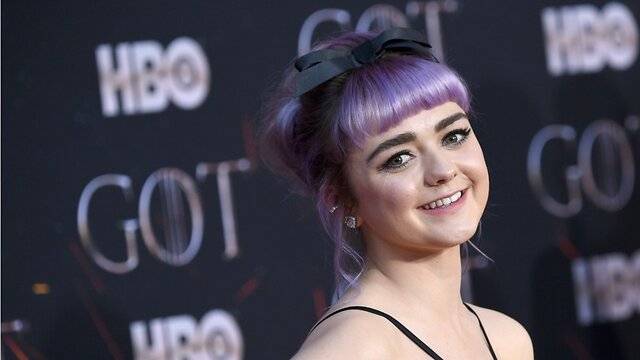 Chi meglio della nostra Arya Stark per dimostrare che l'altezza è solo un numero? Maisie Williams è infatti una delle attrici alte meno di 155 cm più note della televisione.
La star di Game of Thrones, che abbiamo visto anche in Doctor Who e la cui carriera è solo agli inizi, non ha mai fatto mistero della sua statura ridotta, trasformandola anzi in un punto di forza. Non vediamo l'ora di scoprire come ci sorprenderà Maisie in futuro.
3) Vanessa Hudgens (155 cm)
Attrice e cantante lanciata da High School Musical (di cui vi abbiamo raccontato i misteriosi dietro le quinte qui), Vanessa Hudgens ha cercato di intraprendere anche la carriera di star delle serie tv, aggiudicandosi un ruolo da protagonista nella comedy Powerless. Purtroppo la serie è stata cancellata dopo soli 12 episodi, ma siamo certi che a Vanessa le occasioni per brillare non mancheranno in futuro.
4) Lady Gaga (155 cm)
Chi l'avrebbe mai detto che tra le attrici alte meno di 155 cm ci fosse una superstar di fama mondiale?
Lady Gaga, all'anagrafe Stefani Joanne Angelina Germanotta, è una delle cantautrici più famose del mondo, nonché un'attrice di immenso talento, come ha avuto modo di dimostrare sia al cinema che in televisione. Ricordiamo tra le sue performance televisive quella nei panni della Contessa in American Horror Story: Hotel, che le è valsa addirittura un Golden Globe alla migliore attrice.
5) America Ferrera (155 cm)
Attrice comica tra le più sottovalutate della televisione, star di Ugly Betty prima e della divertentissima Superstore in tempi più recenti, America Ferrera è alta solo 1.55 m. In attesa di vedere quali saranno i suoi prossimi progetti, speriamo di poterla rivedere presto in televisione dopo la fine di Superstore.
6) Hayden Panettiere (153 cm)
Protagonista di Heroes prima e quindi di Nashville, dove ha potuto dare prova delle sue immense doti da cantante, Hayden Panettiere è una delle più note tra le attrici alte meno di 155 cm. Negli ultimi anni, dopo una gravidanza seguita da una forte depressione post-partum, la carriera di Hayden è stata messa momentaneamente in pausa. Tuttavia, siamo certi che l'attrice tornerà presto a sorprenderci con il suo incredibile talento.
7) Jada Pinkett Smith (152 cm)
Chi l'avrebbe mai detto che fra le attrici alte meno di 155 cm ci fosse anche la moglie di Will Smith?
Jada Pinkett Smith, che abbiamo avuto modo di vedere in televisione nel ruolo di Fish Mooney in Gotham, è una delle artiste che più ci sorprende trovare in questa lista. Attrice, cantante e presentatrice di successo, Jada è una delle personalità più in vista di Hollywood da quasi tre decenni, eppure non ci saremmo mai aspettati che arrivasse a malapena a superare un metro e cinquanta di altezza.
8) Anna Sophia Robb (152 cm)
Prima di vederla interpretare la versione più giovane di Reese Witherspoon (che con i suoi 156 cm di altezza non rientra per un soffio in questa lista) in Little Fires Everywhere, la splendida Anna Sophia Robb aveva interpretato una giovane Carrie Bradshaw in The Carrie's Diaries. La cosa più sorprendente? Sarah Jessica Parker, iconica interprete di Carrie Bradshaw in Sex and the City, è alta quasi di 10 cm più di Anna Sophia. L'avreste mai detto? Noi no di certo.
9) Chandra Wilson (152 cm)
La temutissima dottoressa Miranda Bailey (Grey's Anatomy) non permette a nessuno di guardala dall'alto in basso, nonostante la sua interprete Chandra Wilson sia alta appena 1.52 m. L'ennesima dimostrazione che l'altezza altro non è che un semplice numero.
10) Kristin Chenoweth (150 cm)
Infine la più minuta di tutte le star delle serie tv, nonché una delle personalità più note di tutta Broadway, la meravigliosa Kristin Chenoweth. Che la ricordiate come l'eccentrica April Rhodes di Glee, oppure per il suo ruolo nella sottovalutatissima dramedy Pushing Daisies (che le è valso persino un premio Emmy come migliore attrice non protagonista), sicuramente chiunque abbia mai sentito la voce di Kristin non riuscirà più a scordarsela.