# #
Le Serie Tv non sono solo finzione e fantasia. Molte volte basano le proprie storie su fatti plausibili e ciò che le rende davvero realistiche è il modo in cui vengono affrontati i fatti. Fra i tanti temi delicati che possono essere usati in queste storie ci sono anche processi o casi di omicidi.
# #
Molte volte i protagonisti sono avvocati, impavidi difensori della giustizia che devono affrontare complessi processi per salvare il proprio cliente. Colpevole o meno, ciò che colpisce è la tecnica di comunicazione usata per convincere la giuria, o gli espedienti pratici per intuire come siano andati veramente i fatti.
La giustizia è cieca e benché il bene non trionfi sempre sul male, possiamo di certo imparare qualcosa da queste storie straordinarie che vediamo nel piccolo schermo. Qui di seguito vi presentiamo una lista delle 5 Serie Tv da non perdere assolutamente se siete studenti di giurisprudenza o semplicemente appassionati del genere.
1. How to Get Away With Murder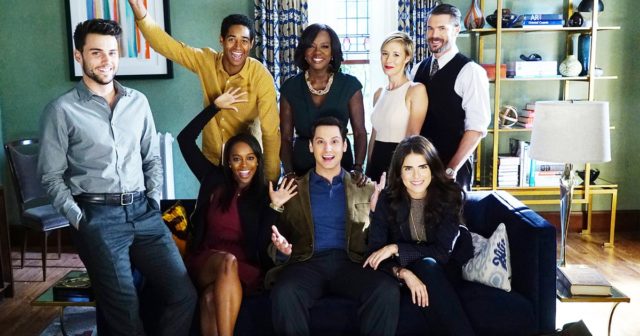 # #
Per iniziare la nostra lista, partiamo da una Serie Tv il cui titolo la dice lunga e sebbene è stato tradotto in Italiano con "Le regole del delitto perfetto", il significato originale racchiude al suo interno un concetto ben preciso, "Come farla franca con un omicidio".
Trasmesso dalla ABC, questo thriller giudiziario uscito nel 2014 ci porta nella prestigiosa università di Filadelfia. Qui conosciamo Annalise Keating, docente di diritto penale e prestigioso avvocato. Al suo fianco degli studenti scelti che l'assisteranno durante il suo lavoro.
Non solo libri e "noiosa" teoria però per How To Get Away With Murder: insieme a Annalise e ai suoi studenti vedremo molti pratici esempi di omicidi e come questi vengono affrontati caso dopo caso. La vita dei protagonisti inoltre nasconde numerosi segreti e intrighi che verranno fuori col passare degli episodi.