2. Nick e Jess (New Girl)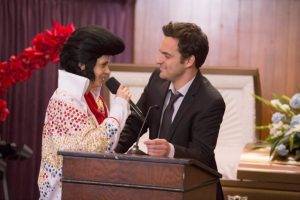 Sono ormai passate due stagioni da quando Nick e Jess si sono lasciati ma il ritorno di fiamma è dietro l'angolo, un ritorno di fiamma che speriamo incendi i nostri cuori senza spengerli mai. A renderci ancora più felici sarebbe una loro unione anche nella realtà che purtroppo non sarà possibile visto che Zoey Dechanel è recentemente diventata mamma, motivo per il quale è stata assente per la maggior parte della sesta stagione.
3. Tormund e Brienne (Game of Thrones)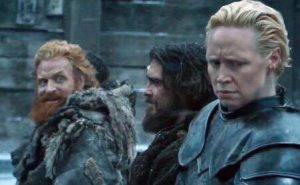 Sono grandi e grossi, sono dei guerrieri, delle vere rocce, sono gli aiutanti che qualunque eroe vorrebbe, e nella stagione di Game of Thrones recentemente terminata si è già mostrato un certo interesse da parte di Tormund verso la bionda Brienne. Chissà se questa intesa potrà dare risultati migliori nella realtà, ma soprattutto pensate a che squadra di basket bionda e rossa riuscirebbero a mettere su.
4. Wade e Zoe (Hart of Dixie)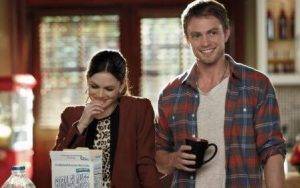 Per coloro che hanno avuto la brillante idea di iniziare Hart of Dixie in un afoso pomeriggio d'estate o in un'uggiosa giornata di novembre, Wade Kinsella e Zoe Hart sono la più grande speranza di tutto il telefilm. Fin dall'inizio si sa che George Tucker (sì, il cognome è fondamentale visto che a Bluebell non è possibile chiamare le persone solo per nome), il bravo ragazzo di turno, l'avvocato della città, promesso sposo della reginetta del ballo Lemmon Breeland, non sarebbe mai potuto essere adatto alla spumeggiante Zoe.  Nella realtà probabilmente la loro storia potrebbe essere molto più semplice che nella serie, ma i due sarebbero altrettanto carini e simpatici proprio come i loro personaggi.