18. Haward e Bernadette (The Big Ben Theory)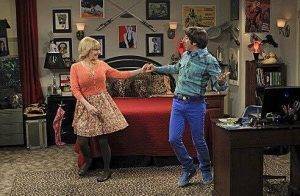 Sono piccoli, sono intelligenti e divertenti, Haward e Bernadette sono la coppia più frizzante di The Big Bang Theory. Bernadette porta i pantaloni, specialmente da quando è morta la madre di Haward, che ha bisogno di una donna di polso che sostanzialmente lo tratti come un bambino. Insieme sono divertenti e ci fanno sempre ridere, in più sono la coppia che potrebbe più probabilmente uscire dal programma insieme (ma dove siamo, a Temptation island?), sarebbero esteticamente perfetti, adatti l'uno all'altra e super carini, come due piccoli Hobbit.
19. Glenn e Maggie (The Walking Dead)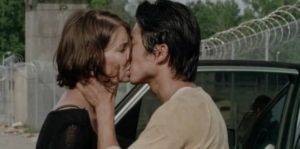 In un mondo in cui le regole non esistono più, in un mondo che è stato devastato dagli avvenimenti, dai mutamenti dell'uomo e della natura, una cosa permane e permarrà sempre: l'amore di Glenn e Maggie.                                                                Sarebbe stato un insulto non citare questa coppia, specialmente dopo i recenti avvenimenti in The Walking Dead, ma soprattutto dopo la perdita che tutto il mondo ha subito. L'amore con una sentenza di morte è un altro tipo d'amore, questo lo sapevano bene tutti e due, ma è pur sempre amore quindi è l'unica cosa capace di sconfiggere tutto il male del mondo, per questo amiamo tanto Glenn e Maggie, perché loro scelgono di unirsi fra di loro e contro tutti, decidono di fare un passo letale nella realtà in cui vivono, una realtà in cui avere qualcuno a cui si tiene è un rischio troppo grande ed un conforto troppo importante.                  Dopo aver vissuto questa intensa storia, dopo che questa storia è dovuta finire possiamo sperare che nella vita reale, nella vita che è veramente vita possano stare insieme, infondo sono anni che i fan sospettano che ci sia un flirt fra i due.